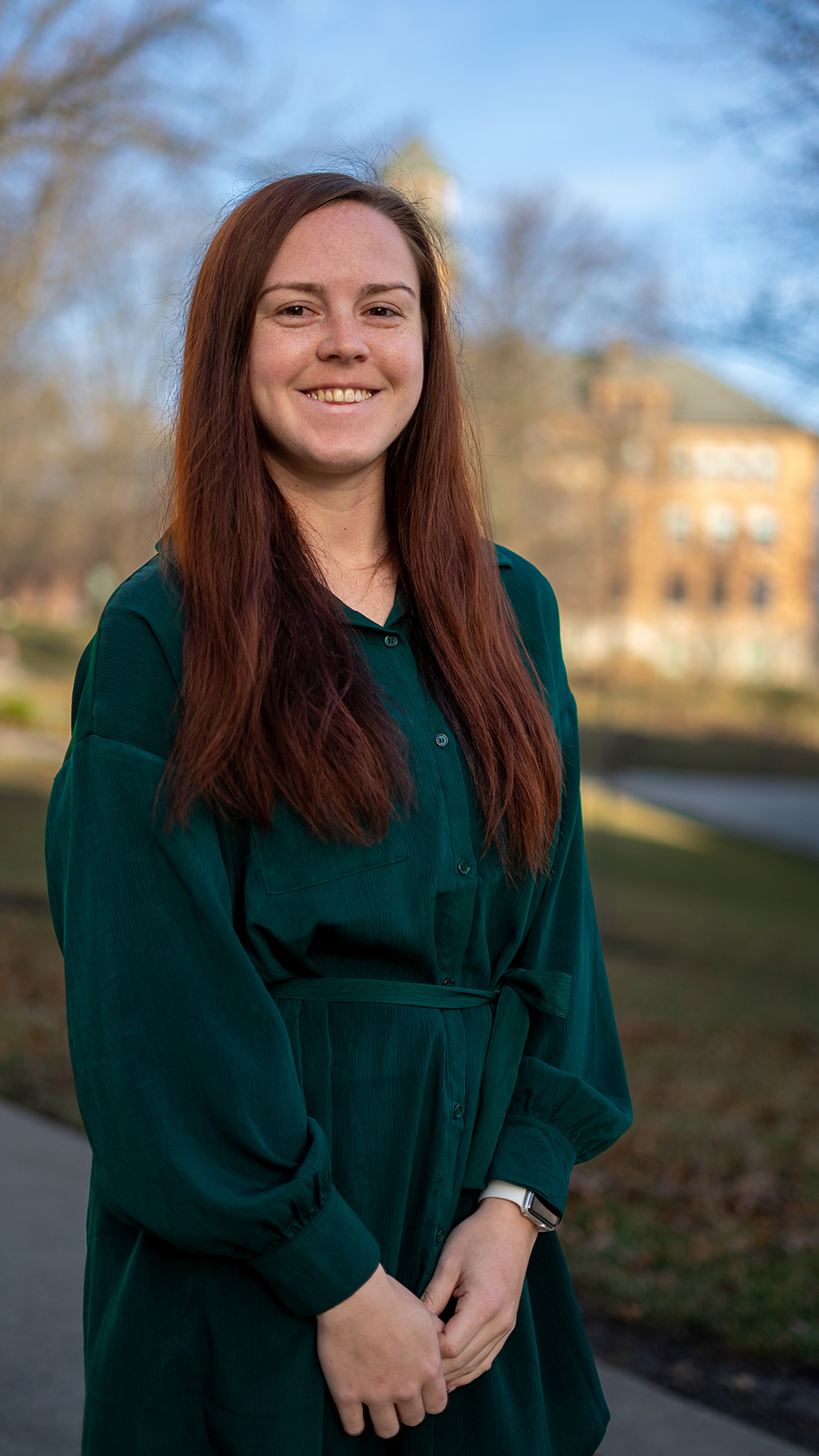 Less than two years after joining the Central Methodist University enrollment management team as an admission representative, CMU alumna Anne Ziegler has earned a new title: director of admissions. Effective March 1, the Kelso, Mo. native has officially begun taking on new duties and responsibilities for the role.
"I was extremely humbled when President [Roger] Drake said that he wanted to make me the youngest director of admissions in the college's history," said Ziegler, who earned a bachelor's degree from CMU in 2020 and a master's in 2022. "Central holds a special place in every alumni's heart, and being able to give Central to other students and give that experience is a very rewarding thing for me."
Since joining the admissions staff in the summer of 2021, Ziegler has quickly risen up the ranks, earning the assistant director's position last year. With each new role has come new opportunities and challenges, but she has adapted and thrived with each one.
"Anne has demonstrated the ability to lead by example, with a sound understanding of how things operate at the University and within the office of admissions," said Chad Gaines, vice president for technology and planning, who is currently overseeing the enrollment management team. "I'm excited to see what the future holds with her in this role."
Ziegler's understanding and her experiences at Central will be crucial to her new responsibilities in overseeing the day-to-day operations of the admissions office, regarding staff supervision, representing the office in various committee settings and meetings, and event oversight, among other roles. She has already started work with a number of different committees and says she enjoys being able to bring a new perspective.
"Having worked as an admissions representative, I like being able to voice what I've seen and implement the changes to help them do better at their job and keep the university moving forward," she said. "I like that I can put new ideas out, being a young person in this role, and see the change that I want to see and that our student ambassadors want to see."
Upon graduating from Central and starting in the admissions office, Ziegler said she hoped to one day become an athletic director. She says that future is still on the table, but for now, the role of director of admissions will allow her to do some of the same work that drew her to that career path in the first place.
"Thinking about my future. . . I wanted to help high school kids get ready for college and the real world," said Ziegler. "And in a way, I'm now doing that at a higher level. I'm helping college-aged kids take on the adult world, helping them find their college and get prepared for what's after that."
For more on CMU admissions, visit
https://www.centralmethodist.edu/admissions/index.html
.