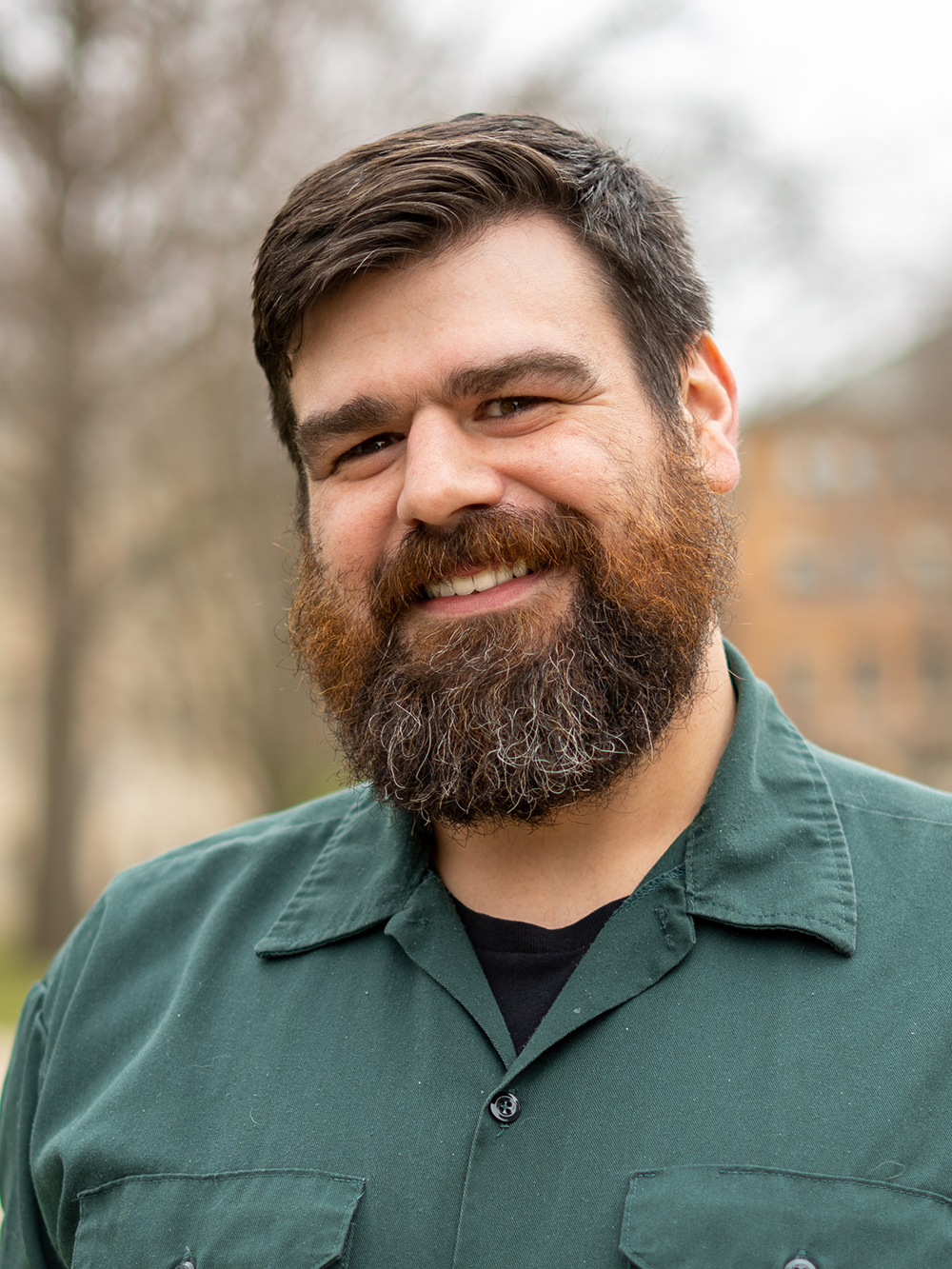 With five years of production already under his belt at Central Methodist University, Joe Waner is ready to begin his journey in a new role, as the director of marketing.
Waner has been a key component in the marketing and communications office since March 2018, when he joined the team as a graphic designer and videographer. Less than two years later, he took on the role of assistant director, and now he is set to bring both his talent and his interpersonal skills into the director position.
"We are thrilled about Joe's new leadership role at the University," said Chad Gaines, vice president for technology and planning. "He brings higher education experience and a well-rounded set of professional skills that will enhance our marketing and recruiting efforts."
Waner says he has been able to grow at Central and looks forward to continuing to do so in his new role.
"I came here five years ago and really fell in love with the University and with the atmosphere here, with the community and the people," said Waner. "It means a lot to me to be able to move into a position where I can share that same love with other people."
Where Waner's previous role saw him producing graphics and video content to meet the marketing needs of the university, his new position will allow him to take on more of a strategic planning role, overseeing the marketing team and all its campaigns.
"I don't really see it as marketing; I see it as sharing, more than anything," he said. "We're all about sharing the story of Central and the people that are here who make it a cool place to work and go to school."
A native of Columbia, Waner holds a bachelor's degree in graphic design from Columbia College. He now resides in his hometown with his wife, Andrea, and children, Henry and Millie.