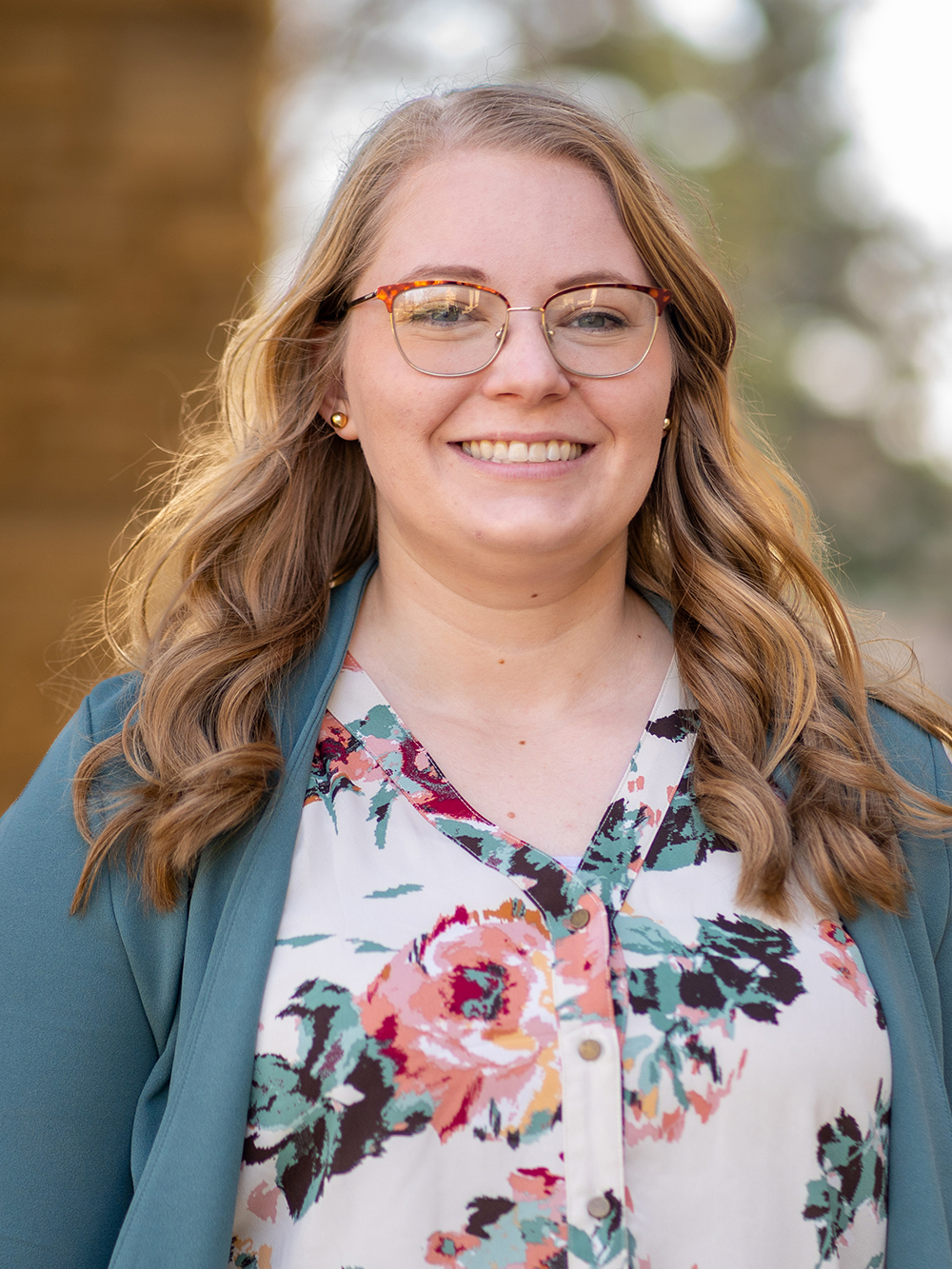 As a native of Fayette and an alumna of Central Methodist University, Haleigh Strodtman feels right at home on campus in her new role as the university's payroll manager.
Strodtman, who grew up just down the road from Central and graduated from Fayette High School, began work on March 6 in a role where she is looking forward to using her skills in accounting and business administration.
"I am excited about having an accounting role," she said. "I like numbers. I took my first accounting class in high school and really liked it, so I knew that's something I wanted to go into."
Strodtman earned a bachelor's degree in accounting from Central in 2019, after studying online for two years following a transfer from State Fair Community College. She then went on to Northwest Missouri State University, where she worked full-time while earning a master's degree in business administration. Prior to joining the staff at CMU, she worked for Fitzgibbon Hospital in Marshall as an HR generalist.
In her role at Central, Strodtman will be responsible for overseeing the payrolls for the university and will help manage employee benefits such as insurance and retirement.
Outside of her work life, Strodtman is newly-engaged and says she enjoys camping and traveling, as well as going on walks with her dog and spending time with her family.