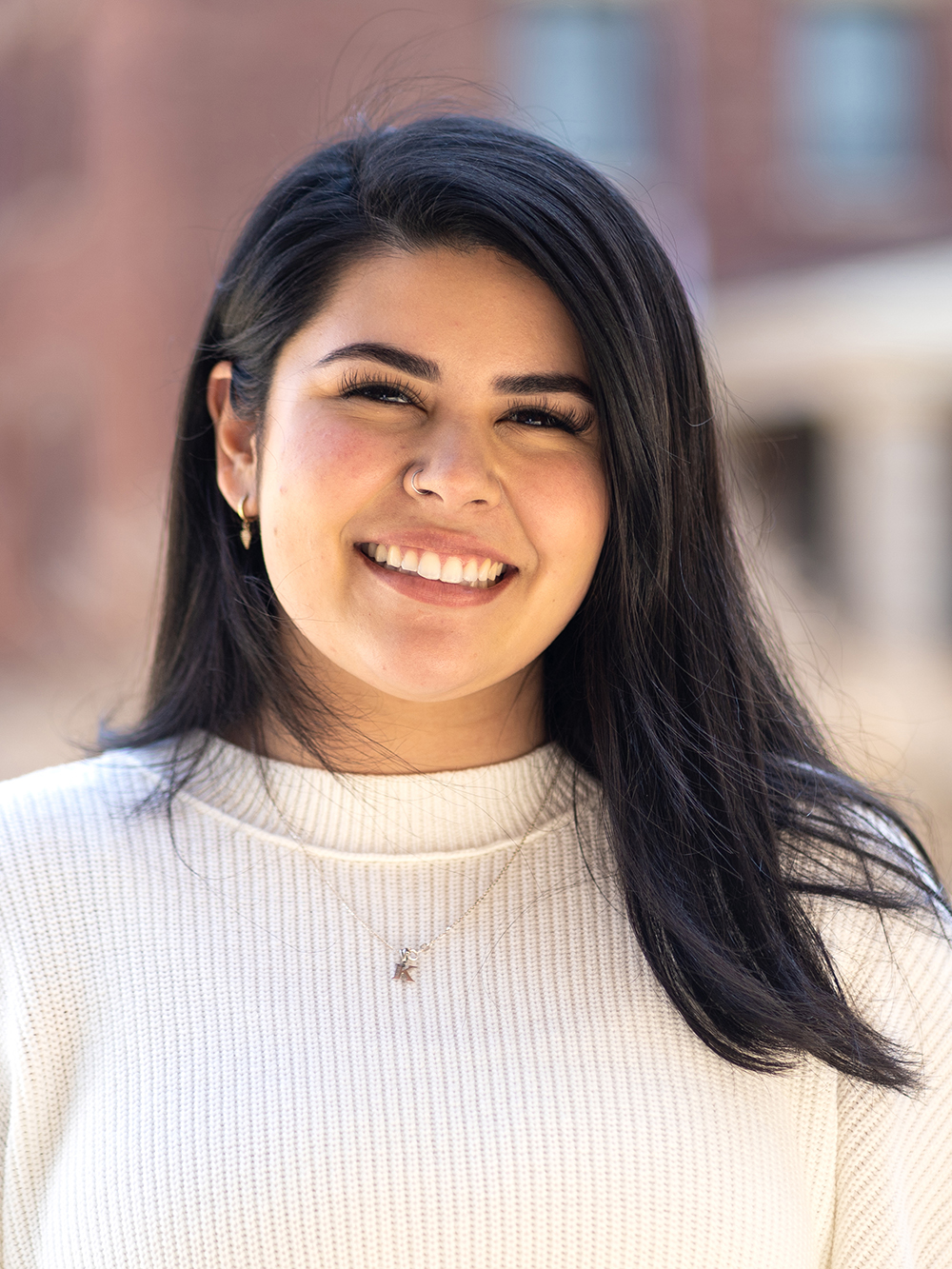 Having recently graduated from Central Methodist University herself, new admissions representative Kaycey Mejia is wasting no time in starting to give back to her alma mater. She earned her bachelor's degree in sociology in December and on March 6 began her work as part of the enrollment management staff.
Mejia began her journey with Central in 2020, coming to Fayette from Los Angeles, California, where she worked as an attractions cast member at Disneyland. She says she is thankful for the opportunities that CMU has provided and continues to provide for her and wants to give those same opportunities to the next generation of students.
"In LA, I wouldn't have gotten the same opportunity to have a good stepping stone [to the future] the way I did here," said Mejia. "So I'm excited to be able to have such a good position coming in after graduating two months ago, and I'm excited to give back to my community at Central."
Mejia says her goal is to obtain a master's degree in clinical counseling from CMU and either enter the counseling field or attend law school.
In the meantime, when she is not working in the admissions office, Mejia enjoys traveling and spending time with her boyfriend and her best friend, both of whom also came to Central from California.