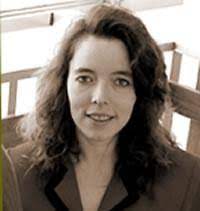 The 2023 iteration of the Gil and Ruth Fleer Lecture at Central Methodist University is slated for April 4 on the Fayette campus, with Dr. Signe Cohen as the featured speaker for the evening.
Cohen's presentation on "The Missing Room at Hogwarts: Harry Potter and Religion" will take place at 7 p.m. in the Inman Lecture Hall (Stedman 200).
Cohen is an associate professor of religious studies at the University of Missouri. Her area of specialization is Asian religions, but she is also interested in religion and popular culture, as well as religious diversity in Missouri.
Cohen received her PhD in Sanskrit from the University of Pennsylvania. Her published work includes Text and Authority in the Older Upanishads and The Upanishads: A Complete Guide, which deal with Sanskrit texts that supply the basis of later Hindu philosophy. In addition, she has published articles on subjects ranging from Buddhist robots to alchemical themes in the Harry Potter novels.
The Fleer Lecture series on values-based education is generously funded by Dr. Gilbert Fleer '55 and his wife, Ruth '58. Fleer was an assistant professor of religion at CMU from 1959-1965. He went on to serve as a United Methodist counselor for many years counselling young adults. The Fleers' strong support of leadership training led them to fund the Gil and Ruth Fleer Fund for Excellence in Values-Based Education at CMU.