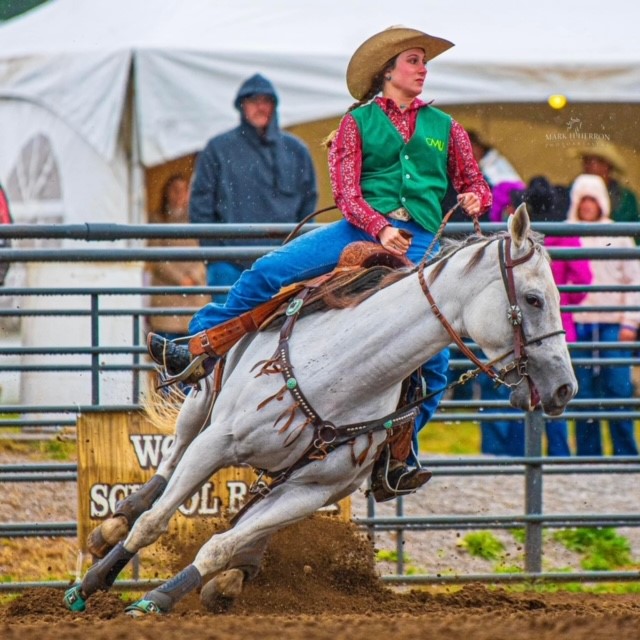 The Central Methodist University rodeo team wrapped up competition for the fall portion of its season in November, putting in a strong performance at the Murray State Racers Roundup in Murray, Ky.
Central's top performer was Larrya Stegall, who finished in seventh place in the barrel racing long round to secure a spot in the short go later in the weekend. In the short round, Stegall improved to third place in the round for an overall finish of fourth place in the weekend average.
With that impressive showing, Stegall ended the fall season with enough points to sit in 15th place in the Ozarks Region of the National Intercollegiate Rodeo Association. As a team, CMU finishes the semester in ninth place in the region, which coach Amanda Phipps recognizes as an impressive accomplishment given the team's size.
"Our women's team is ninth in the region, and with only four contenders, that speaks volumes," said Phipps.
Coach Phipps and the team will continue their work preparing for competition in the spring semester, looking forward to five more rodeos to determine which competitors will qualify for the college finals in Casper, Wyo. in June.