The winners of the 2022 Innovation Awards at Central Methodist University were recognized on December 7 at the regular faculty meeting, highlighting the outstanding projects put together by Central's faculty and students. Awards were presented by Carrie Strodtman, associate professor and director of digital learning.
This year's faculty winners, each receiving $250 in prize money, were Dr. Ryan Woldruff, Dr. Kevin Carnahan, and Sandra Wald. The top student award of $150 went to Alexia Sprick, while Emily Elliot, Angela Dixon, Mason Sickler, and Keagan O'Riley each won $50.
The awards were designed to recognize projects that utilized Central's Digital U innovation to represent a creative way to engage students and promote critical thinking and new ways of looking at problems, namely using iPads and virtual reality.
Woldruff, associate professor of English, submitted a project in which groups of students were to pitch an original tabletop role-playing game. The assignment put the students' creativity, world-building, writing, and teamwork to the test in multiple stages. One of the winning student projects came from this assignment as well – O'Riley's submission of an original game titled "The Merge."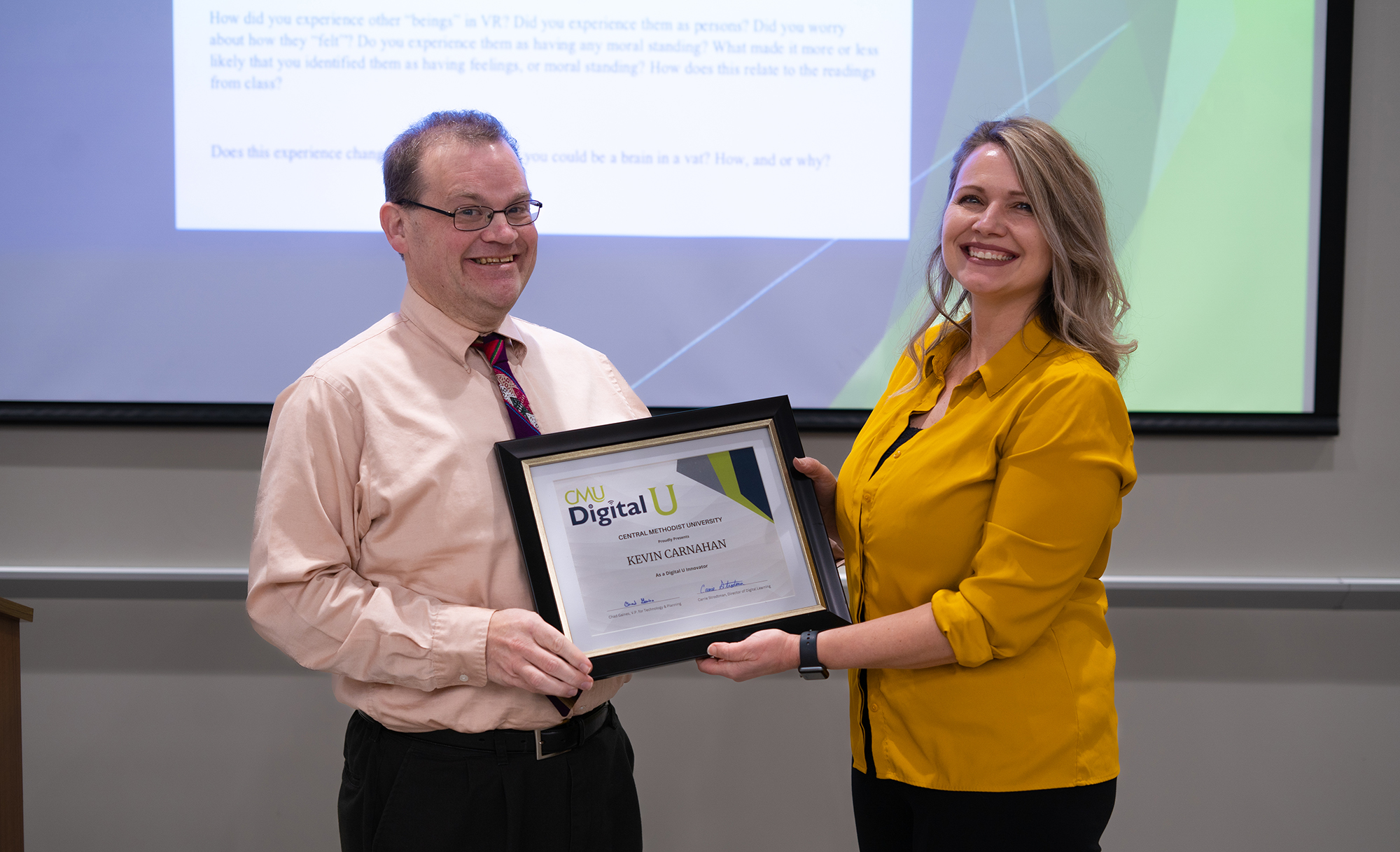 Carnahan's assignment gave students a chance to reflect on a virtual reality experience. As a professor of religion and philosophy, Carnahan wanted students to reflect on issues such as freedom, moral standing, and perceptions of the self as it related to VR.
Wald, assistant dean for First Class and dual credit, also utilized VR for her students' assignment. Class members were given the chance to use Digital U equipment to take a virtual tour of the annex where Anne Frank and her family hid during World War II and the Holocuast. They then reflected on the tour and answered questions, considering both the tour and other literature they've consumed about the subject.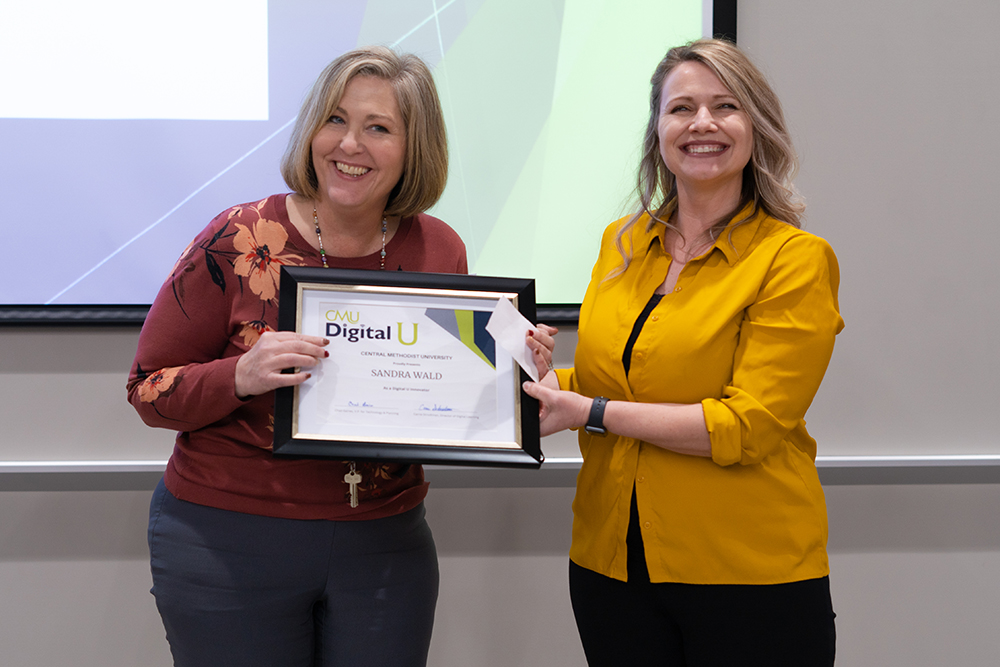 Student projects varied as well, with participants submitting art, comics, and videos, all taking advantage of Central's Digital U technology.
To learn more about the Digital U advantage, visit
https://centralmethodist.edu/academics/digitalu/index.html
.