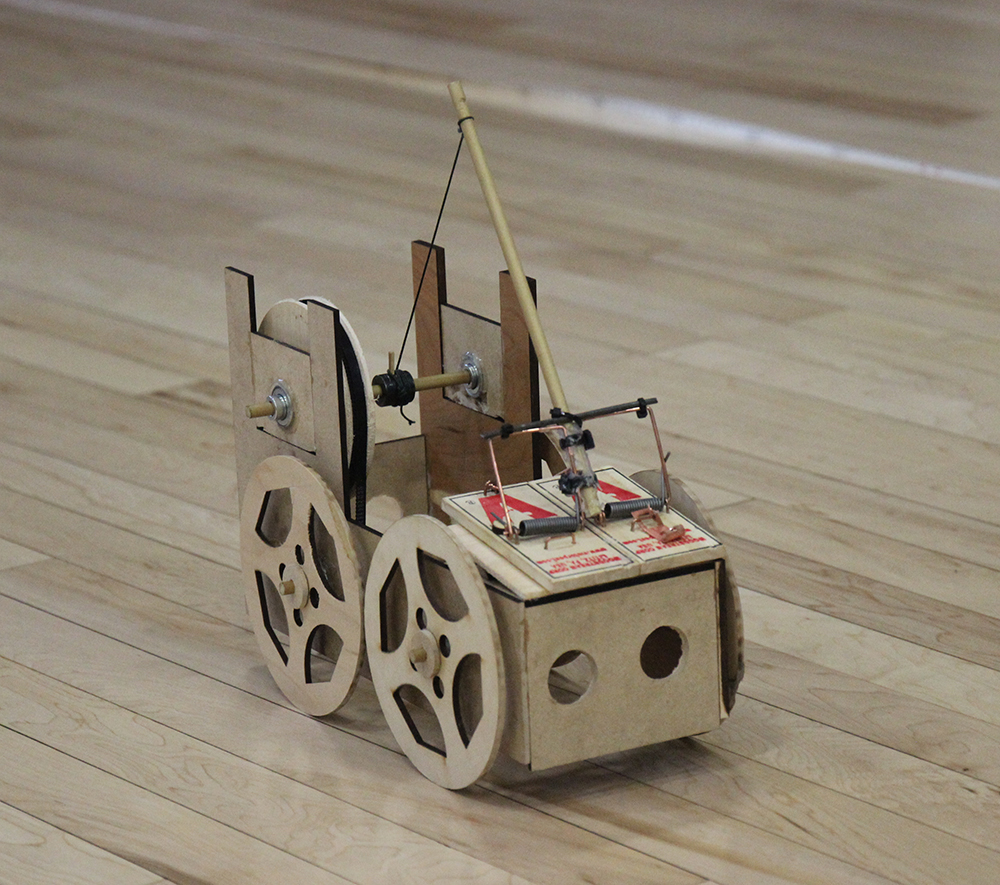 For the first time since 2019, the annual Momberg Math and Science Competition took place on the campus of Central Methodist University, with high school students taking home scholarship prizes for their outstanding work. The November 8 event brought around 60 students from eight school districts to the campus.
Students from the districts of Tipton, Brunswick, Marceline, Sturgeon, New Franklin, Fayette, Marshall, and Chillicothe competed in two rounds of competition, knowledge and performance. In the first section of the competition, students' knowledge was tested in the areas of biology, chemistry, physics, and mathematics. Then, teams were given the task of constructing a "mousetrap car," competing to see whose car – powered only by a mousetrap – could travel the greatest distance.
"The students always demonstrate very strong abilities both in content knowledge and engineering skills," said Dr. James "Tiger" Gordon, professor of chemistry. "This, in huge part, is due to the excellent instruction and mentoring their teachers provide."
This year's winning teams, receiving scholarships of $1,000, $750, and $500, respectively, were from Marceline, Marshall, and Sturgeon. The first-place team from Marceline included Ruth Shackelford, Will Krumpelman, and Lance O'Dell, led by teacher Meagan Wyatt. The Marshall team included teacher Kathy Papreck and students Karsyn Fuchs, Eliza Papreck, and Matthew Robbins. Sturgeon's third-place team was made up by John Rhinehart, Archer Stone, and Cooper Smith, along with instructor Clay Bocke.
The competition is named for Dr. Harold Momberg, a longtime faculty member in biology who was loved by his students and demanded the best from them.
"It is always a great day to be with the teachers and their students," said Gordon of the event. "These are exactly the kinds of students that we want to attract to CMU, and it is our sincere hope that many of them will make CMU the next part of their educational journey."