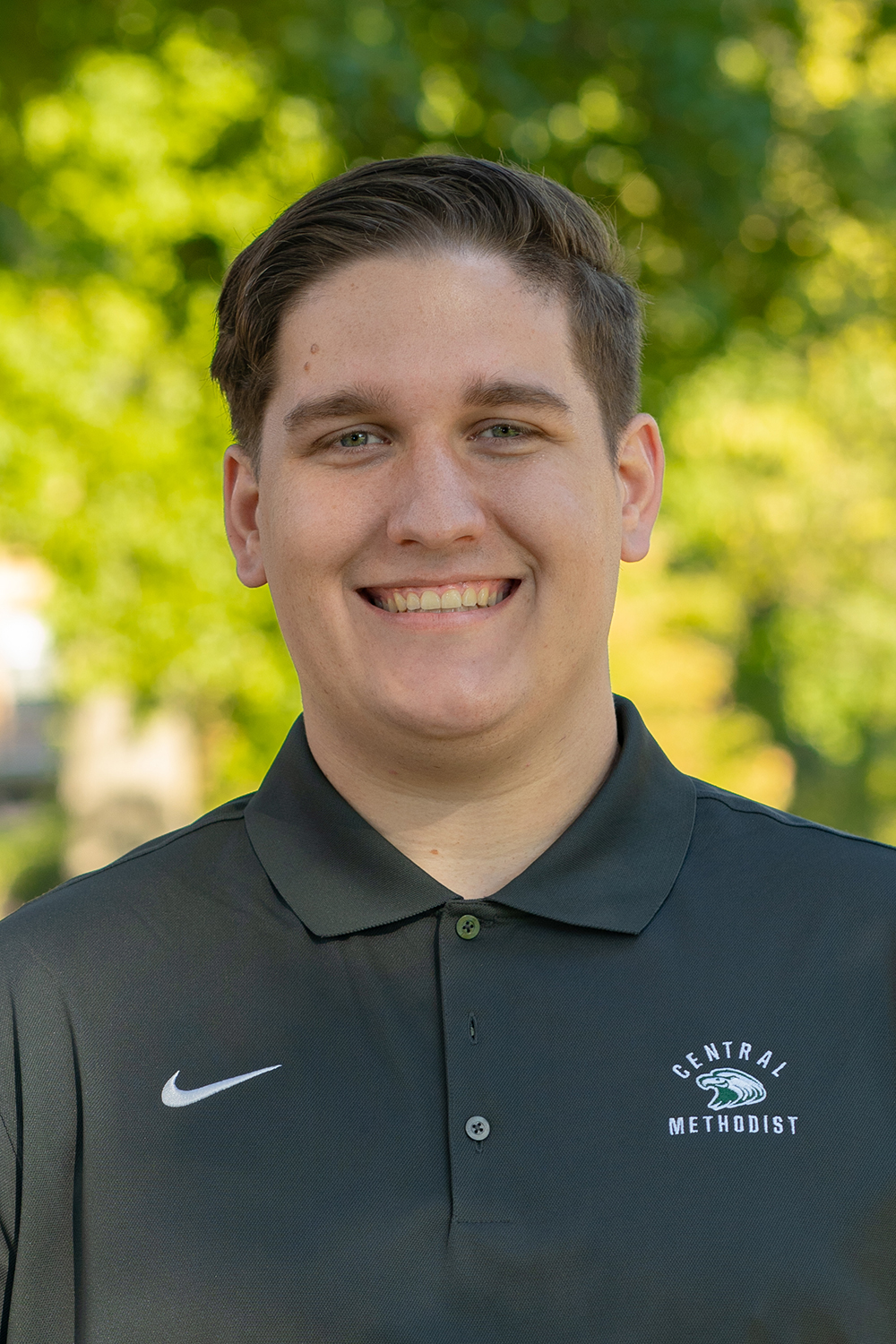 With a loaded roster of players and a new state-of-the-art facility, the Central Methodist University Esports program is continuing to thrive. But new head coach Tyler Molnar is still hoping he can do more to really "put CMU Esports on the map."
"I've always been passionate about Esports," said Molnar, who was recruited to the CMU team in 2019 and graduated in 2021 with a business degree. "I'm not looking to rebuild the program, but rather win titles and take us to the next level."
A large part of Molnar's job will center on recruitment of new players, which he believes will be aided by the opening of Central's new Esports facility on the Fayette square. Where in the past the team has been operating out of two separate buildings on campus, the new facility will allow larger groups of players to practice and play at the same time in the same space. Molnar believes this will greatly help the existing team's cohesion and, in turn, make the program more marketable to potential students.
"The way I'm setting up practices right now is that everybody gets to be in there with at least one other team," he said. "It's going to be a lot easier to sell to a new kid that they can come in here and play with everybody, and you can show that everybody's in the same place, which I think is important."
Aside from the recruitment aspect of the job and the task of getting the teams to bond, Molnar is well prepared for the role's actual coaching responsibilities.
"It's so foreign to people who think, 'How could you coach a video game?'" said Molnar, whose game of choice as a CMU player was Rocket League. Using that game as an example, he cites the reality that video games, like physical sports, can be broken down to practicable fundamentals, skills, and strategies. Whereas a football team may run drills to perfect its playbook, a Rocket League player can practice kickoff skills or a Rainbow 6 Siege team can rehearse different setups to later deploy during a match. "It's very much the same [as other sports] when it comes to strategy, it's just not physical. That's where the differences are, but it's all the same when it comes to mentality."
Outside of his new role at Central, Molnar is a newlywed who frequently travels to and from his home state of Arizona. He plays video games recreationally and takes on additional coaching roles online with younger players.