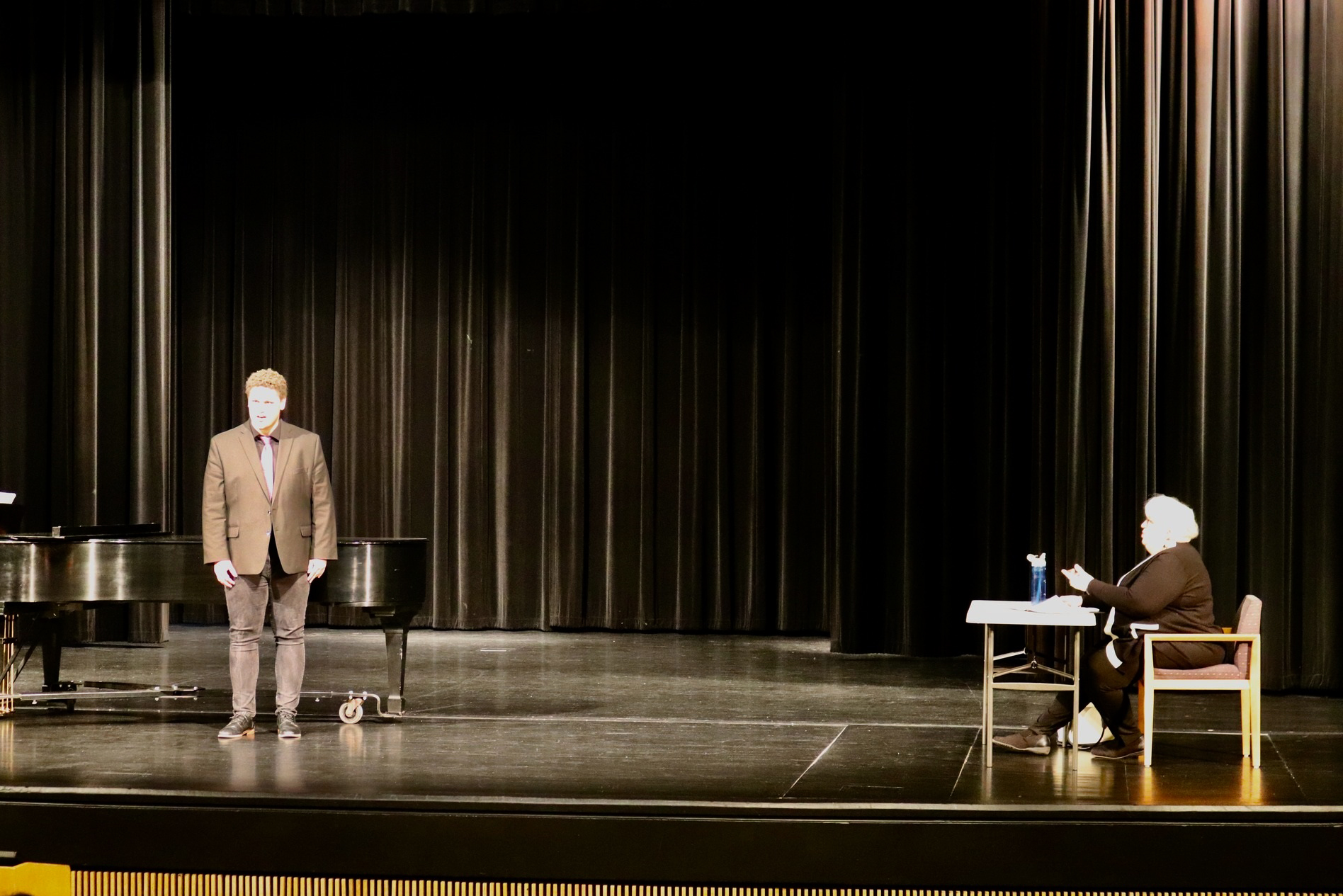 Voice students from Central Methodist University represented their school with outstanding performances at the recent Central Region NATS Student Auditions and Conference, earning three invitations to the national competition. The conference, put on by the National Association of Teachers of Singing (NATS) was held October 21-22 at Olivet Nazarene University in Bourbonnais, Ill.
College students from Illinois, Missouri, and Iowa attended the competition to participate in the student auditions, conference session, and performance class with world-renowned soprano Christine Brewer.  Students prepared 3-4 selections for each category and are separated by category (upper and lower college/voice type/and also by genre). They sang in the first round on Friday morning, receiving scores and comments from three judges. Students with two scores of 90+ were able to move on to the semi-finals on Friday night. During the semi-final round, students were ranked and given feedback from three judges. First, second, and third rankings in those rooms went on to sing in the final round Saturday morning and then were ranked and awarded by the judges in the final round.
Of Central's five students attending, three earned rankings high enough to qualify for the National Student Auditions next summer. Senior Rob Brown (St. Peters/music) earned first place for tenor/baritone/bass musical theater and honorable mention for tenor/baritone/bass classical. Sophomore Tristin Prewitt (Huntsville/music education) earned third place recognition in treble musical theater, and junior Anna Pendergrass (Sullivan/music education) was named honorable mention for soprano/mezzo/alto musical theater.
Paul Reinert (Park Hills/music) and Mariah Nichols (Columbia/elementary education) also attended and represented Central well. Mary Jane Nance was the collaborative pianist for the CMU students in attendance, and voice professor Amy Johns accompanied her students on the trip.
In addition to his high ranking and recognition, Brown was selected to participate in a performance class led by renowned singer Christine Brewer. After receiving individual instruction from Brewer, students selected for the class performed in front of an audience. Brown's performance of Margaret Bonds' "Minstrel Man" captivated both the crowd and Brewer herself.
Brown, along with Prewitt and Pendergrass, is eligible to participate in the NATS National Student Auditions, the final round of which will be held in San Diego in the summer of 2023.