With the start of the fall 2022 semester at Central Methodist University, many new faculty members began their new journey of teaching on the Fayette campus.
Several of the new teachers are either CMU alumni or have previous experience with Central, but a handful are new to the campus entirely. Patrick Argent '15, Jesse Bronson '22, and Shayna Burchett '13 have all returned to their alma mater as members of the faculty.
A 2015 graduate, Patrick Argent is returning as a professor of computer science and director of the online cybersecurity program. Aside from his recent experience in computer science, he previously worked in the financial aid office at Central and was a full-time music pastor.
"I am looking forward to being able to pass my joy of programming and computers onto students in my class," Argent said of starting the semester.
Jesse Bronson is beginning the academic year as a new professor of criminal justice, after having served as an adjunct professor for three years and an online advisor for four and half years. He received a Bachelor of Arts in interdisciplinary studies from Central this year. Bronson says he "accidentally" became a criminal justice major while working on a different undergraduate degree and turned it into a career in working in social services, but he is ready to begin this new journey in teaching at CMU.
"It's always exciting to be able to teach new students and share the knowledge and experiences I've gained over the years in this field," he said.
Shayna Burchett, a 2013 graduate and "on and off" adjunct professor, has joined the faculty full-time as an associate professor of chemistry. She will be teaching a variety of chemistry classes, including allied health chemistry, organic chemistry, physical chemistry, and inorganic chemistry.
Burchett says it took some time for her to land on chemistry as a major, but teaching came naturally, and she has been eager to return to Central since she graduated.
"I've been waiting to come back and teach here since I left," she said. "I'm excited to come home and start the next season of my life."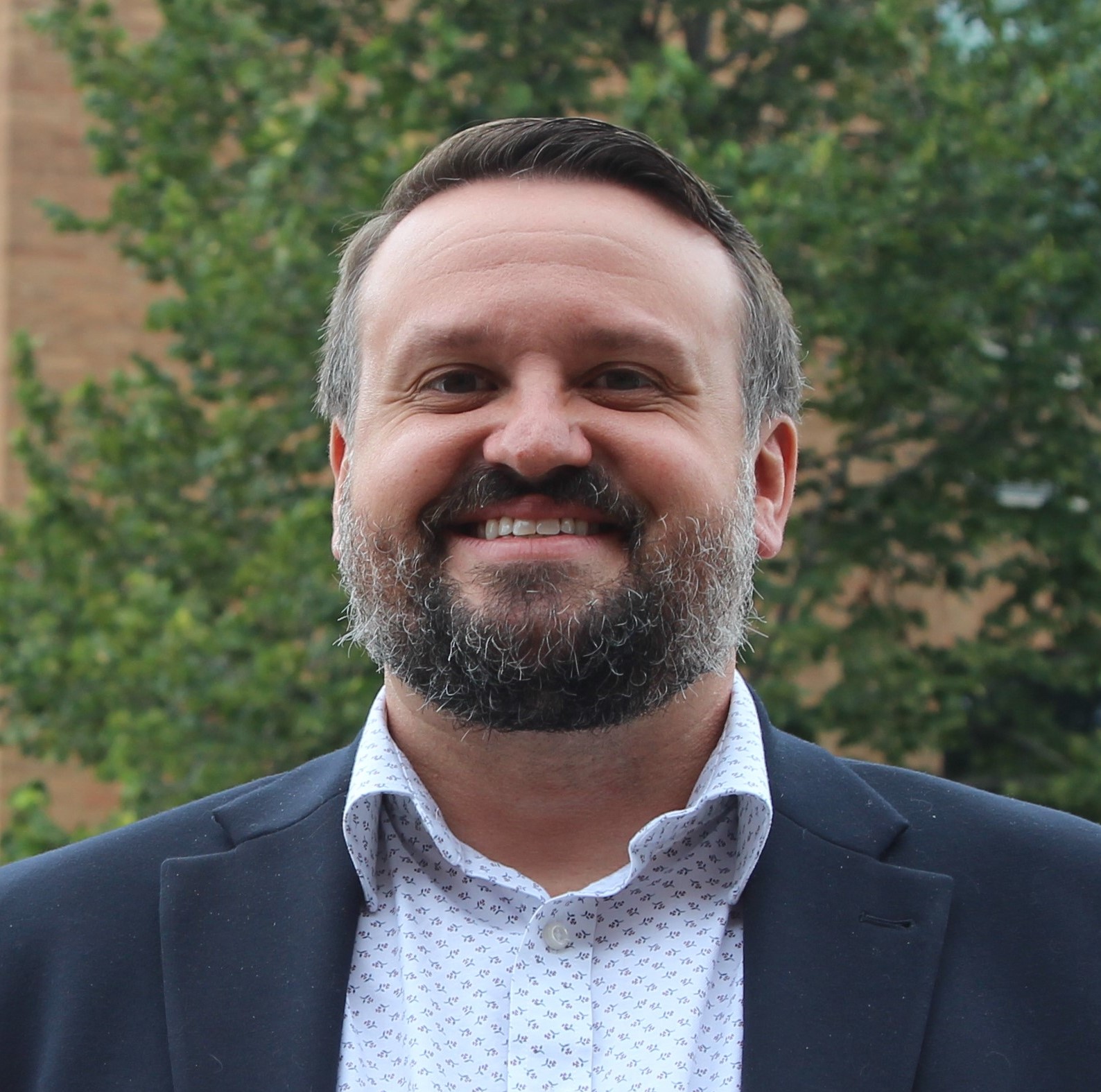 In addition to the alumni returning, Jonathan Ray has earned a full-time appointment as an assistant professor of music (voice) after serving as an adjunct professor for the last two years. Ray will teach applied voice and opera workshop and will be conducting the musicals in the Little Theatre.
"I was drawn to music with sixth grade band and junior high choir. It was participating in honor choirs in high school that made me realize that music was my calling in life," said Ray. "What I look forward to most at CMU is engaging with my wonderful community of colleagues, sharing my passion with students, and helping them realize their potential."
Half a dozen incoming professors are new to CMU and all excited to be getting started with the semester.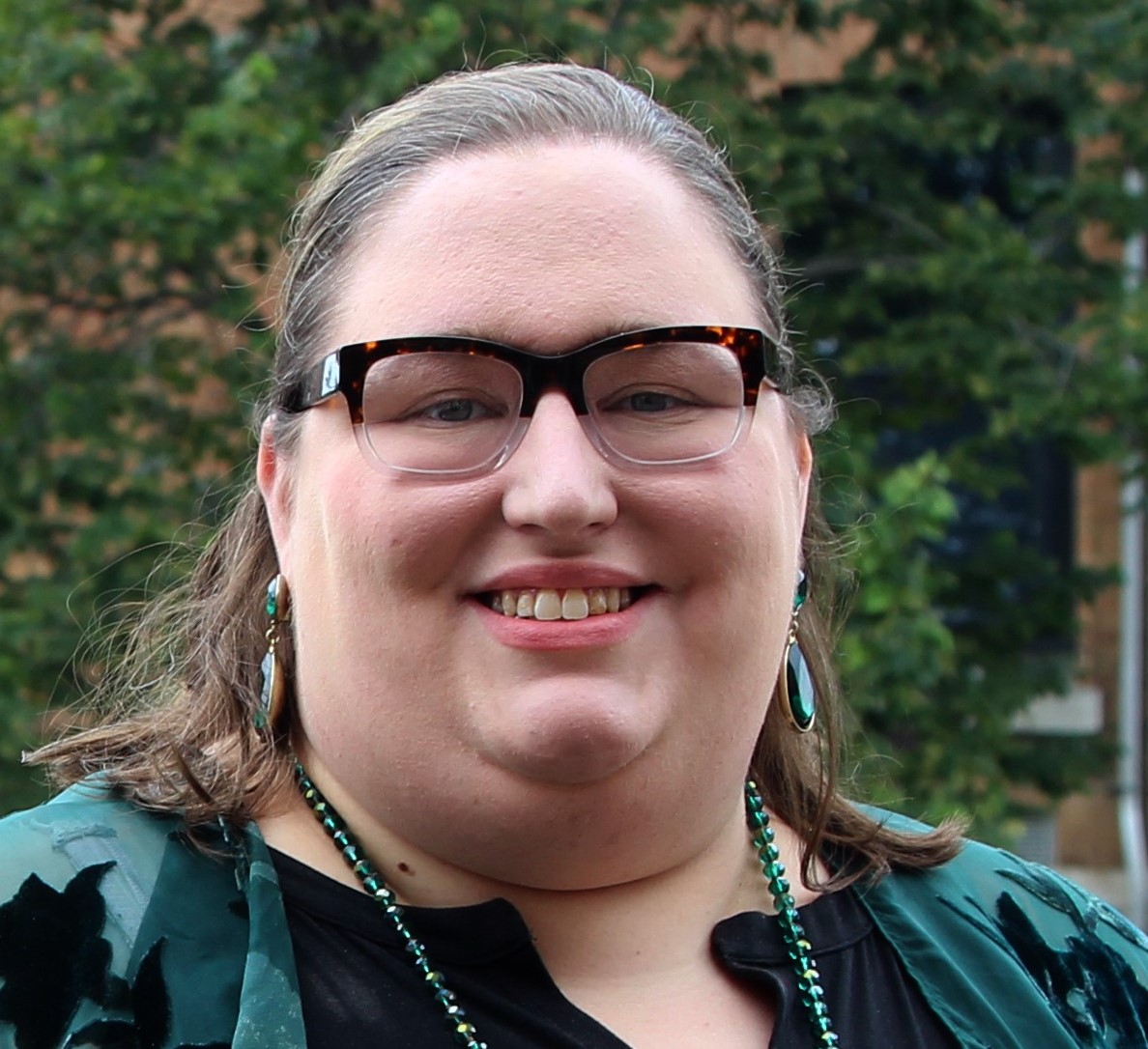 Amanda Arp will be the new director of the Writing center, as well as an assistant professor of English, rhetoric and composition. She says she was drawn to rhetoric and writing because they offer opportunities to enhance one's ability to communicate ideas and make a difference. Arp also says she has already been enjoying being on campus at this "beautiful university."
"As this fall semester begins, I look forward to the endless variety of daily opportunities to teach in my courses and learn from students and fellow faculty," she said. "I also look forward to directing CMU's Writing Center and seeing our writing tutors assist their peers."
Joining the business and economics division is Lee Bailey, a new assistant professor of accounting. Bailey has no prior experience attending or teaching at Central but has numerous personal connections to the university, including having worked with alumnus Murphy Tetley '71 while teaching at another mid-Missouri college. She says she was first drawn to an accounting career during high school.
"The business courses I took there were more like recordkeeping and typing, and the teacher was really encouraging," said Bailey. "Then in college, I really enjoyed my accounting courses, and that's when I decided to major in accounting."
Also new to Swinney Conservatory is Amy Johns, who will join Ray as another professor of vocal music. Johns says she knew she wanted to be involved in music from a very young age and grew up playing piano, taking voice lessons, and singing in her high school and church choirs.
"Attending college to study music solidified my love of music, but it's also the place in which I discovered I love to teach music," said Johns. "I am looking forward to getting to know my students and sharing my love of singing with them."
Another new addition to the English faculty is Steve Markve, who will serve as visiting assistant professor of English. Markve, who has recently spent time living overseas and teaching English, will be teaching composition and English language and linguistics.
"[I'm looking forward to] learning about my students and their stories and moving them to see how the creativity that they bring to their favorite activities can transfer to how they can relate their ideas to the world," said Markve.
Elizabeth Page is stepping into the role of assistant professor of psychology this semester. Page brings experience working as a counselor with Capital Region Medical Center and an adjunct professor at Missouri Valley College. She says her interest in psychology came from trying to gain insights and understanding of a dysfunctional family system, and she is excited for the new semester at Central.
"I have heard good things about the students and look forward to getting started," Page said.
Rounding out the newcomers to the CMU faculty is Brady Sowers, who will join the criminal justice department. Prior to this job, Sowers served as a state trooper and police instructor with the Missouri State Highway Patrol. He was then a full-time faculty member in the CJ program at Hannibal LaGrange University for 10 years. Sowers will be bringing knowledge from these roles, as well as years of experience in various investigative roles, to the Central faculty.
"I am looking forward to the fall and getting to know our students," said Sowers.