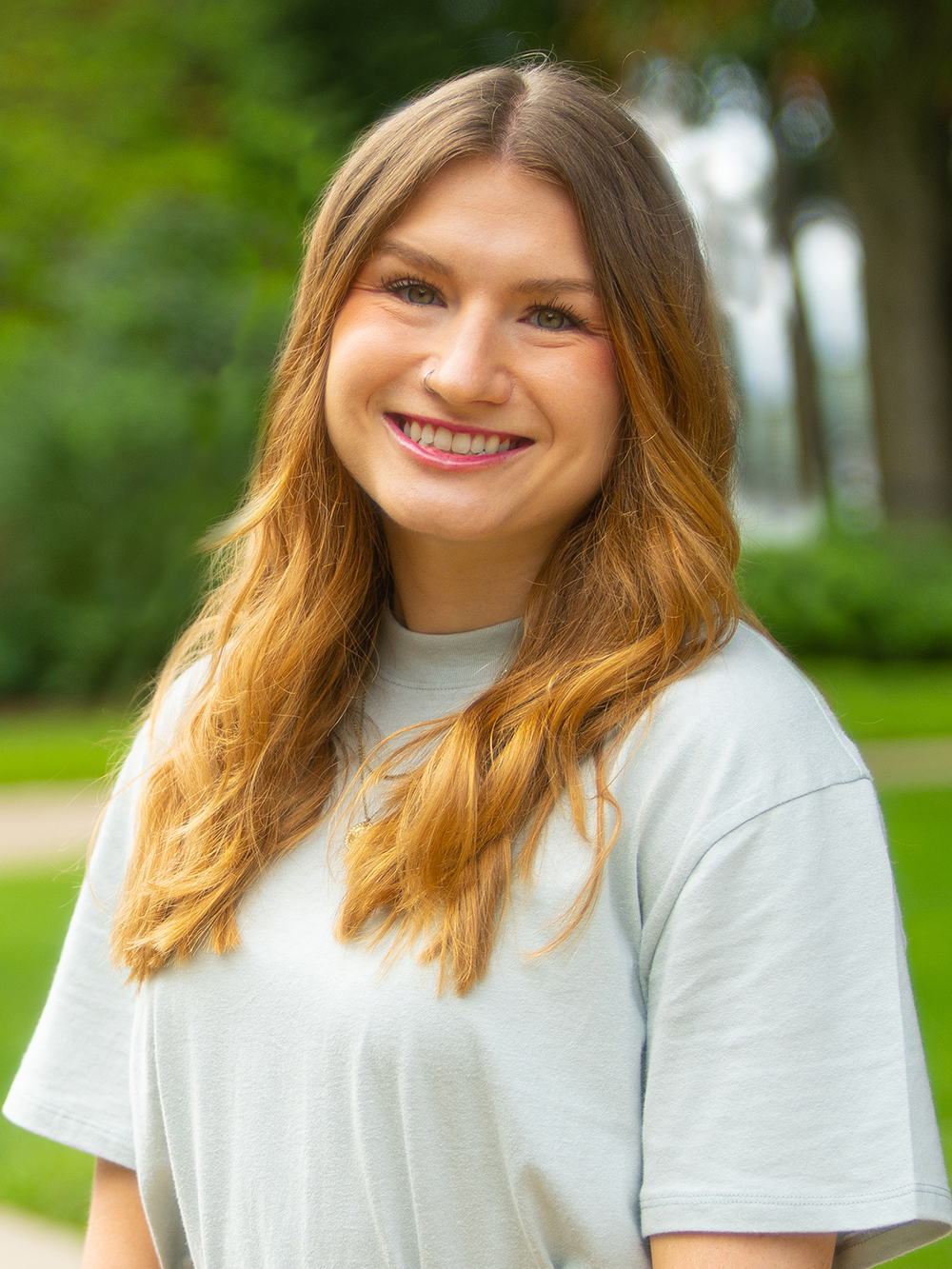 Recent college graduate Makayla Fuemmeler recently joined the Central Methodist University technology services staff, taking on the role of the coordinator of institutional research.
A Glasgow native, Fuemmeler received a pair of degrees in May from the University of Central Missouri in Warrensburg: a bachelor of fine arts in graphic design and a bachelor of science in art history. And while her new job may not, on the surface, sound like it would go along with her area of study, she says she is looking forward to finding connections. In her new role, Fuemmeler will be responsible for gathering and submitting university data to the federal government and the college itself for evaluation and overview.
"I love to take on challenges, so I'm pretty excited to see where this job takes me," she said.
Aside from her enthusiasm for the job, Fuemmeler says she is glad to be able to stay in the college environment and to be near her hometown.
"I'm really excited because everyone is super nice and I really enjoy meeting new people, so I'm excited to just join the community here," she noted. "It's not too far from home, and that's pretty nice. I'm excited to still be involved in college, just in a different way."
Outside of work, Fuemmeler enjoys staying active with walks and hikes, as well as helping to look after her niece and twin nephews.