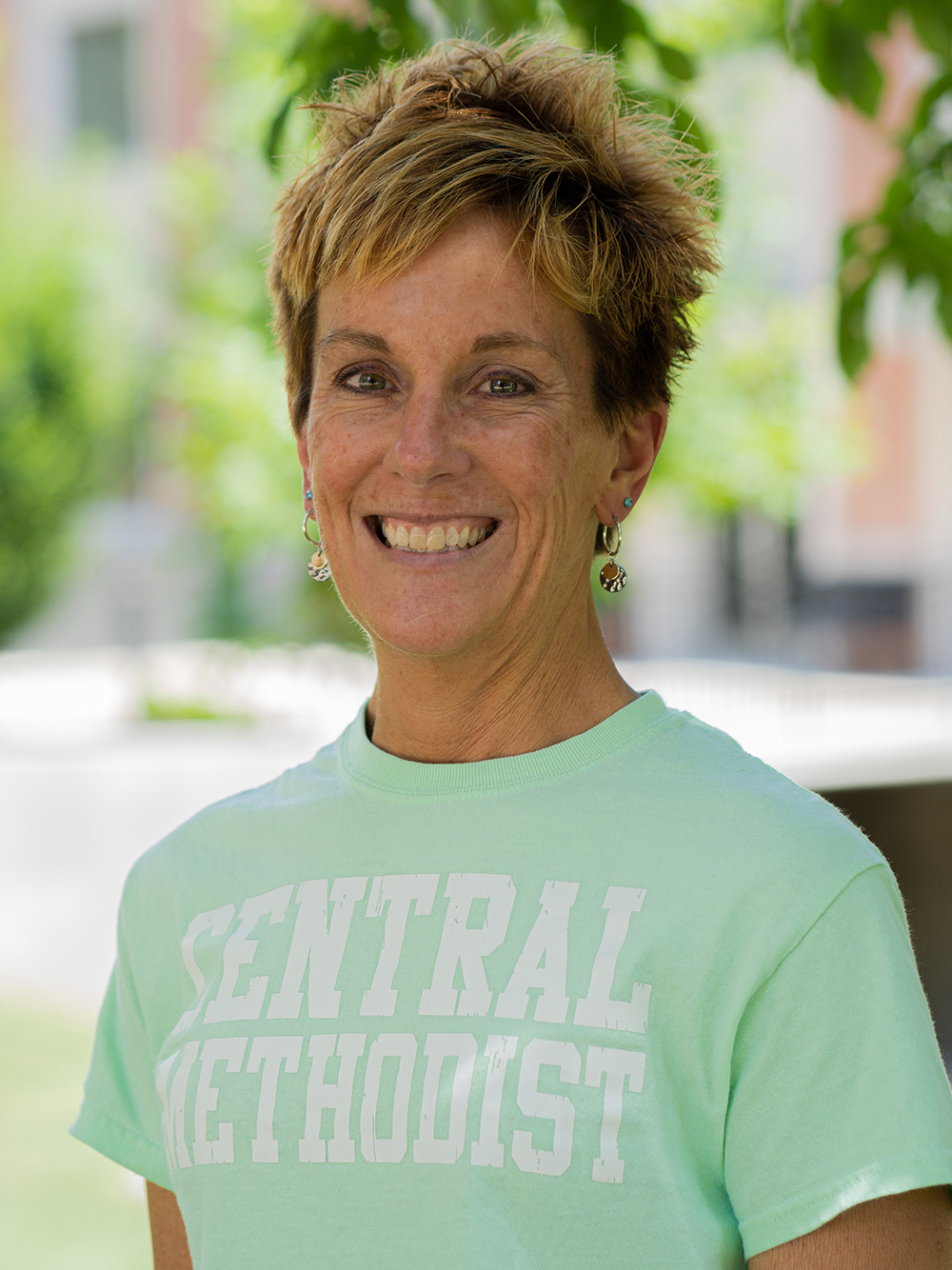 Illinois native Kris Stodgel has been part of the Central Methodist University family since 2004, but she's just started in her biggest role yet. Fifteen years after graduating and five years after joining the staff, Stodgel began July by stepping into the job of director of financial services.
"My running mantra is, 'You're never too old to set a new goal and dream a new dream,'" said Stodgel, whose running hobby took her to the finish line of the Boston Marathon earlier this year. "I don't know if this was a dream, but I'm going to approach it the same way."
Stodgel is no stranger to the financial services team, having served as the document coordinator and then the CGES student account advisor. She moved to a part-time role in the business office in October of last year, but has returned to full-time to fill the director position.
Her new role comes with "lots" of responsibilities – reviewing aid packages for both on-campus and statewide/online students, working with families, and overseeing the financial aid team – but Stodgel says she is looking forward to the challenge.
"I'm excited for this change," she said. "I had two directors before me and have kind of big shoes to fill there. But we have a great team, and I think it's all going to be great."
Aside from her work at Central and running, Stodgel's free time is spent doing fitness classes at the Boonville YMCA. She is also currently working toward a bachelor's degree in exercise science from Central, to add to her 2007 education degree. Stodgel and her husband have two adult children, along with four dogs at home.