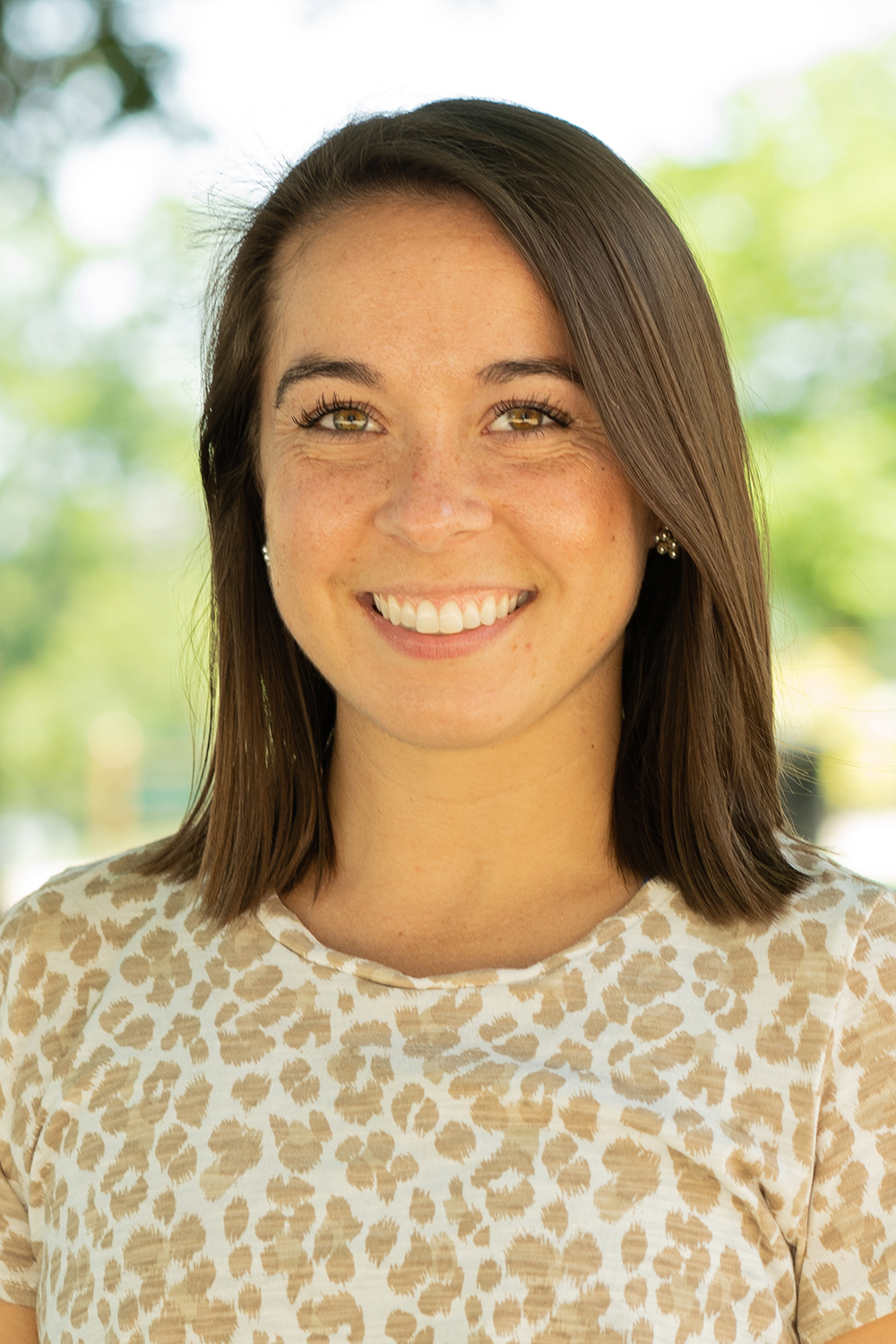 Central Methodist University alumna Abi Schapira will soon complete a move up in the enrollment management staff and east toward St. Louis, as she becomes the new senior regional director of admissions.
Schapira, who started in admissions full-time in 2019, will be working out of Chesterfield to recruit for Central in eastern and northeastern Missouri. Her promotion also includes new responsibilities of overseeing regional admissions representatives in St. Louis and southern Texas.
"I'm excited that I get to stay with CMU, and I'm grateful to have one less thing to worry about in moving somewhere else," Schapira said of her transition. "I'm also looking forward to just being in a new role and moving up the ladder in the enrollment world."
Dr. Joe Parisi, vice president for enrollment management and athletics, is also happy to be keeping Schapira on the team.
"We are very excited to transition Abi into another leadership role in enrollment management at CMU! She had just a range of strengths in her portfolio that will assist our regional counselors and permeate the St. Louis region," he said. "We think she will bring an infusion of process and experience to our new strategies in admissions and enrollment management."
Schapira, a native of Rocheport, received a bachelor's degree in biology from CMU in 2018. As a Central student, she was an ambassador for two years and was a member of the CMU Spirit Squadron, Zeta Psi Lambda Social Sorority, and the National Society of Leadership and Success.