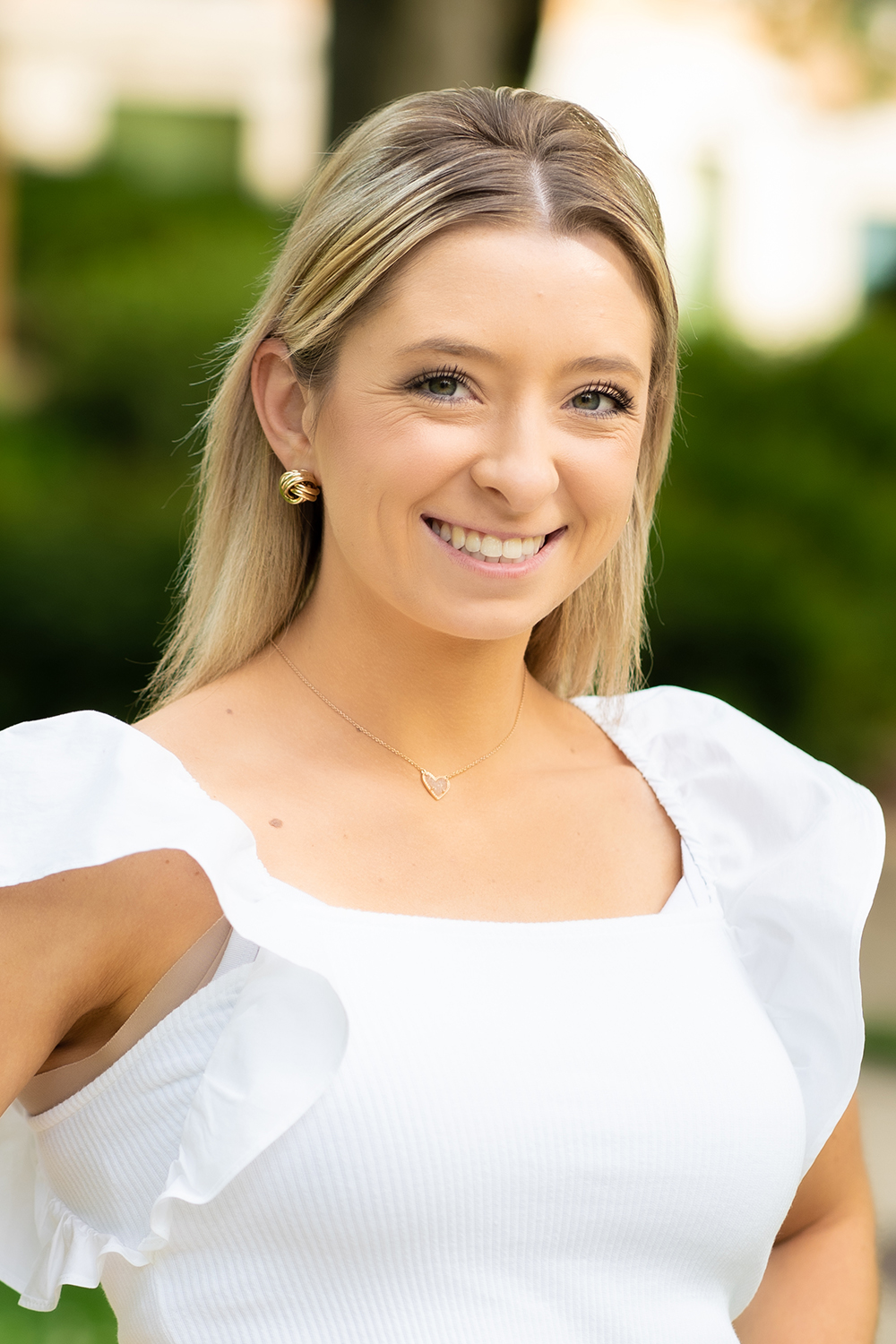 For Central Methodist University's newest admissions counselor, college was all about making connections. Those connections helped bring her to Central, and now, Mackenzie Roberts is looking to help others make connections of their own.
A native of Lebanon, Mo., Roberts went to school with CMU dance team coach Matt Fohn, who suggested she go out for the admissions job. Roberts also had a connection with Dr. Joe Parisi, vice president for enrollment management and athletics, through her time at Lindenwood University. On the LU dance team, she worked with Parisi's wife, Brenda, a former Central coach in her own right.
With those influences behind her, Roberts is looking forward to bringing new students to Fayette as an admissions counselor, as well as helping with the Eagle Envy dance team.
"I'm super excited to be able to meet kids who aren't sure if they want to go to college, especially local kids," she said. "I was one of those kids that thought I was going to get out of state to go [to school], but then I realized I loved staying in Missouri, and I realized that being in a home-away-from-home small town is really good for college."
Roberts emphasized her passion for the community of a small school, where students are more than "just a number" to their professors.
"I'm really excited to tell kids that when you're here, you're going to get those teachers that want what's best for you," she continued. "You'll get to build and grow connections. If I didn't build those connections when I was in college, I wouldn't have found this position."
Outside of work, Roberts says she enjoys spending time outdoors, attending baseball games with her boyfriend, and showing pigs at FFA shows with her family.