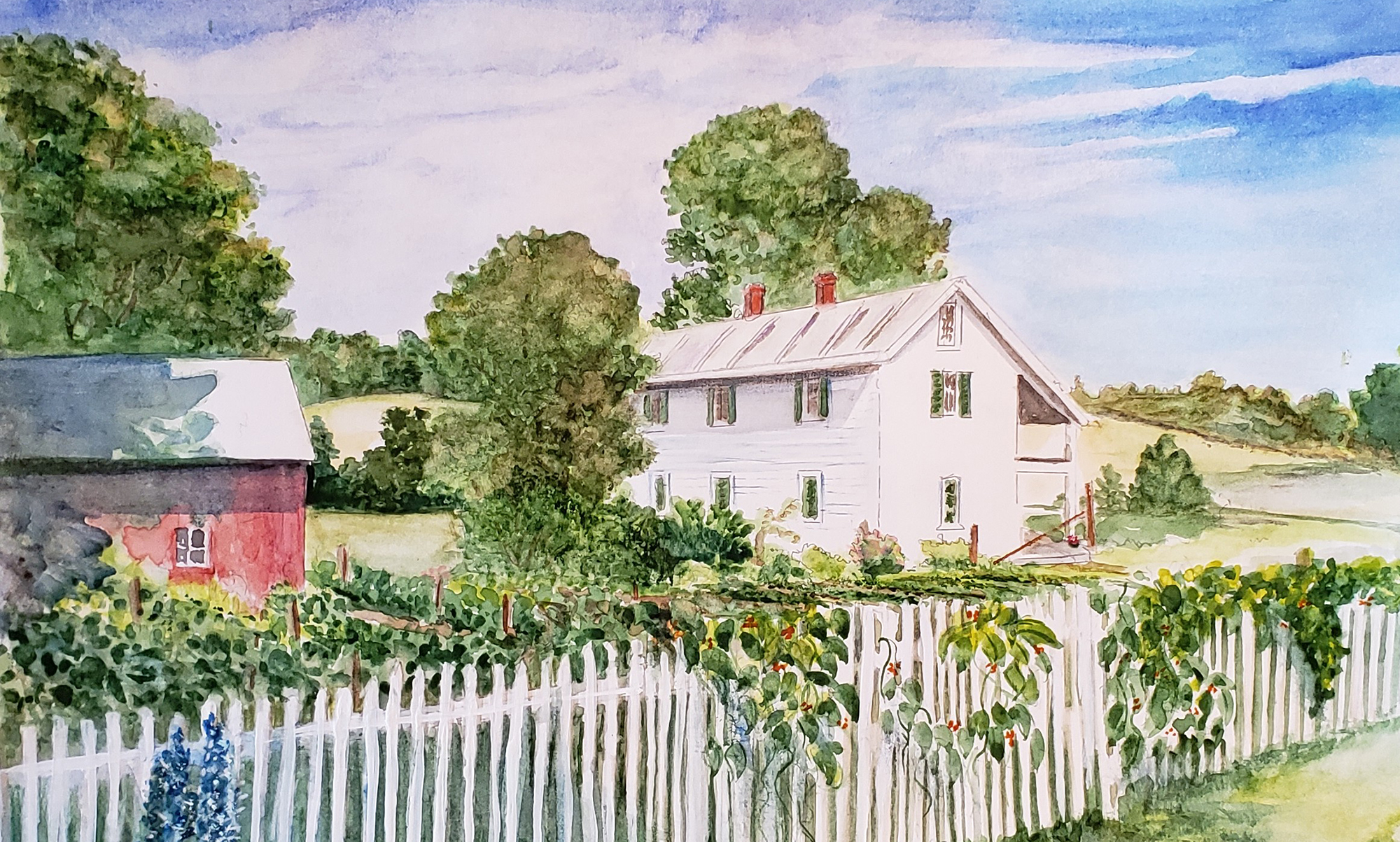 This summer's show at the Ashby-Hodge Gallery of American Art on the campus of Central Methodist University will feature "A Missouri Perspective" with works by local artist Vivian Carwile and "A Retrospective of the Bussabarger Collection" featuring Robert Franklin Bussabarger. The show will open on May 22 and continue through July 21.
Carwile is a native Mid-Missourian who has spent a career both making art and sharing it with others. As an elementary school teacher for 17 years, she had the pleasure of sharing the art process, aesthetics, and history with her young students, in the same way she learned from acclaimed artists like David Drummond, Marylin Bradley, and Ann Kullberg.
"My style and a yearning to put my thoughts and imagination into visual representation travel with me wherever I go," said Carwile. "I try to grow constantly as an artist sampling new materials, techniques, and mediums."
Using different media and techniques has helped her take part in a variety of exhibits and earn recognition for her work in the form of multiple awards. Carwile says her first award came in 2001 with a "Best in Show" recognition at the amateur level of the Jefferson City Art Club's adult art exhibit. Since then she has earned recognition in the JCAC professional division and the Top 50 exhibit at the Missouri State Fair, on two occasions.
Many of Carwile's works, using largely watercolor and colored pencil, showcase small-town life in the Mid-Missouri towns of her childhood.
Alongside Carwile's work in Gallery 3, works by the late Robert Bussabarger will be featured in Gallery 1. Bussabarger was a celebrated artist, researcher, and teacher, who joined the MU faculty in 1953 and spent nearly four decades teaching ceramics and painting in Columbia.
His work has been exhibited and is held in private collections throughout the United States and India, including the Air India Collection in Bombay, the Springfield Art Museum, the State Historical Society of Missouri, and the Montminy Art Gallery in Columbia.
The summer show will be open to visitors from 1:30 to 4:30 p.m. each Sunday, Tuesday, Wednesday, and Thursday from May 22 through July 21. Special tours are also available by contacting curator Denise Haskamp at 660-248-6304 or
dhaskamp@centralmethodist.edu
.