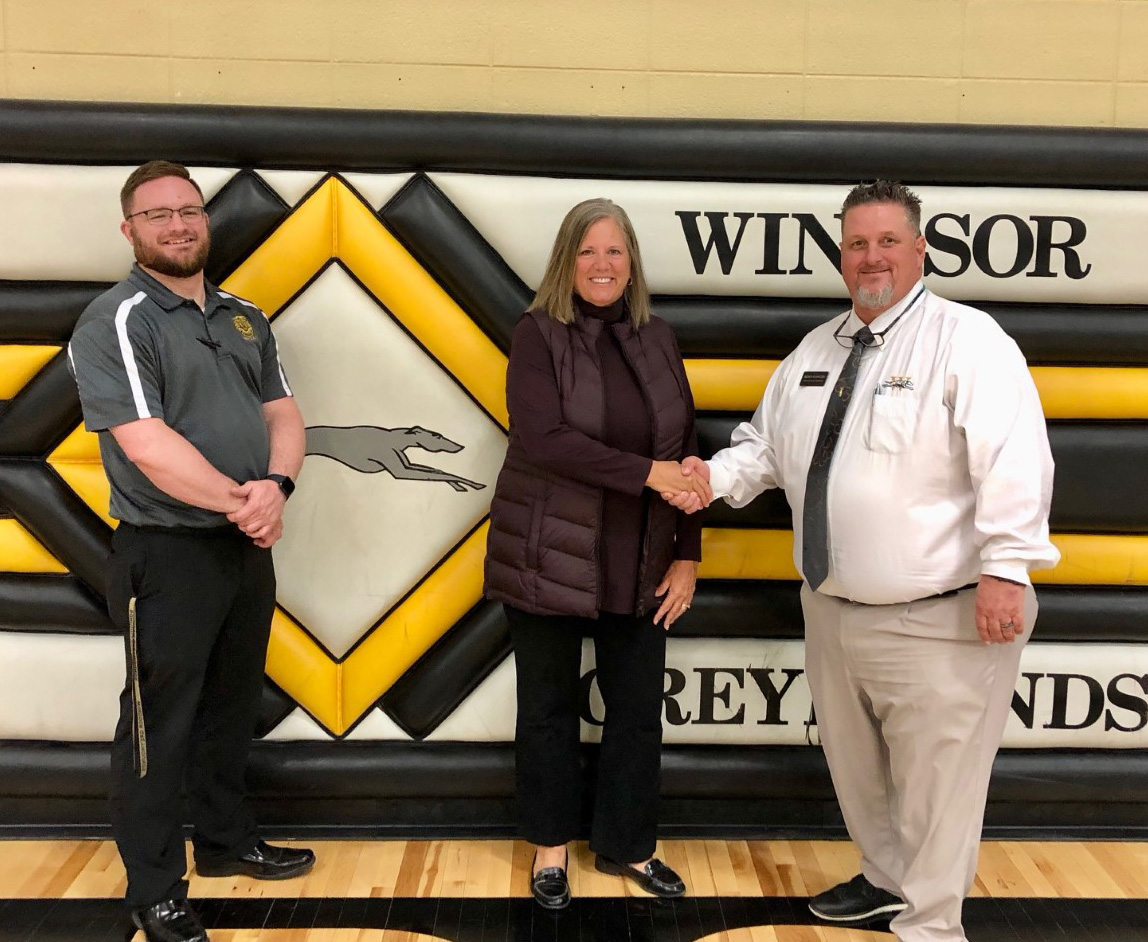 Central Methodist University will be partnering with Henry County R-1 Windsor High School to offer dual credit courses for students planning to enter the education field. The partnership is being facilitated by Windsor's approval for a Missouri Department of Elementary and Secondary Education Teacher Retention and Recruitment Grant.
The grants were developed to address the ongoing issue of teacher shortages that have been exacerbated by the COVID-19 pandemic. Programs like Grow Your Own Teachers have been established to combat the sharp decline in enrollment in teacher education programs over the past 10 years.
Windsor's Teacher Recruitment Grant will be used to create such a program at the school, offering to pay for four students' dual credit Intro to Teaching courses with Central. CMU will also offer other in-kind support services, such as providing in-house dual credit teacher support, campus tours and classroom observations, and guest speakers and visits for students and staff.
Through the grant funds, veteran teachers will also receive compensation for mentoring students in the program, and scholarships will be awarded to four students entering their first year of a teaching degree program.
Dr. Deborah DeGan-Dixon, CMU Associate Dean of Assurance and Regions, explained that CMU is partnering with several school districts looking to expand and strengthen their teacher pipeline through Mo DESE's Grow Your Own Teachers initiative.
"Windsor R-1 and many districts in the state are dealing with acute teacher shortages and looking for new approaches to developing the teachers they so desperately needed," she said. "We are excited to be part of the solution to recruit and prepare students to become certified teachers."
Brad Hunter, WHS principal, says Windsor is excited for this opportunity.
"We appreciate the work of Mrs. Sherry Foster, WHS counselor, for pulling the data together, submitting the grant, and coordinating the effort for the district," he said.
For more information on Central's education degree programs, visit
https://www.centralmethodist.edu/academics/undergraduate/education/index.html
.