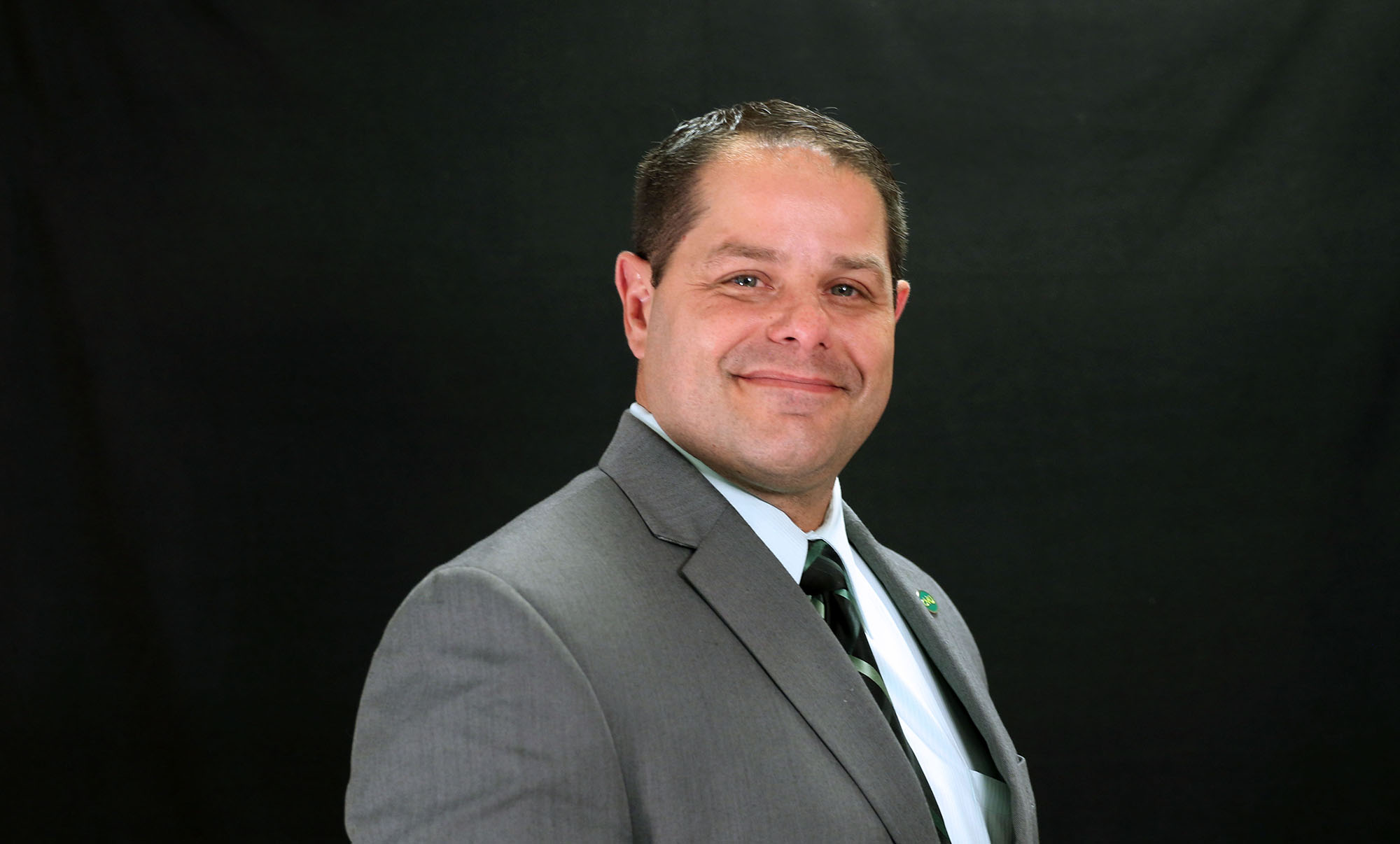 Dr. Joe Parisi has held a variety of titles as he advanced in his higher education career. Now he has a new title – vice president for enrollment management and athletics at Central Methodist University.
Adding the athletics component is new to his title, but certainly not to his DNA. College athletics has been pumping in Parisi's blood since 1994, when he started as a wrestling coach and an administrator.
At the same time athletics was added to Parisi's CMU role, 37-year basketball coach Jeff Sherman became Central's athletics director.
"I am excited to work with Jeff to build a foundation for academic and athletic champions," he said. "It takes another gear, a 212-degree-type of effort to get there."
The announcements were made last week by CMU President Roger Drake, along with other promotions and appointments.
Parisi, himself an all-American wrestler, has distinguished himself in every aspect of his career – as a coach, an educator, and as a senior leader at higher educational enterprises at the forefront with unprecedented periods of enrollment growth.
In 15 years, he coached 120 All-Americans, 28 national champions, and 21 academic All-Americans, and his teams won the national championship seven times: 1996, 1997, 2002, 2005, 2007, 2008, and 2009.  In six of those years, Parisi won NAIA coach of the year honors. In addition, four of his teams were runner up to the national champions in 1995, 1998, 2003, and 2006.
Parisi has been inducted into the Parkway School District Hall of Fame. His 1996 and 1997 teams were inducted into the Missouri Valley College Hall of Fame, and his 2002 team was inducted into the Lindenwood University Athletic Hall of Fame. He was personally inducted into the Lindenwood University Hall of Fame in 2015.
He won the Missouri Sports Hall of Fame Achievement Award five times, and he was presented a resolution from the Missouri House of Representatives naming him a "legendary coach." Other honors include a "Beyond the Best" award from
Streetscape Magazine
, and the 2012 Alvin M. Francis Award in Educational Leadership and the 2019 Corporate LiveWire Innovation and Excellence in Education award as Vice President of the Year.