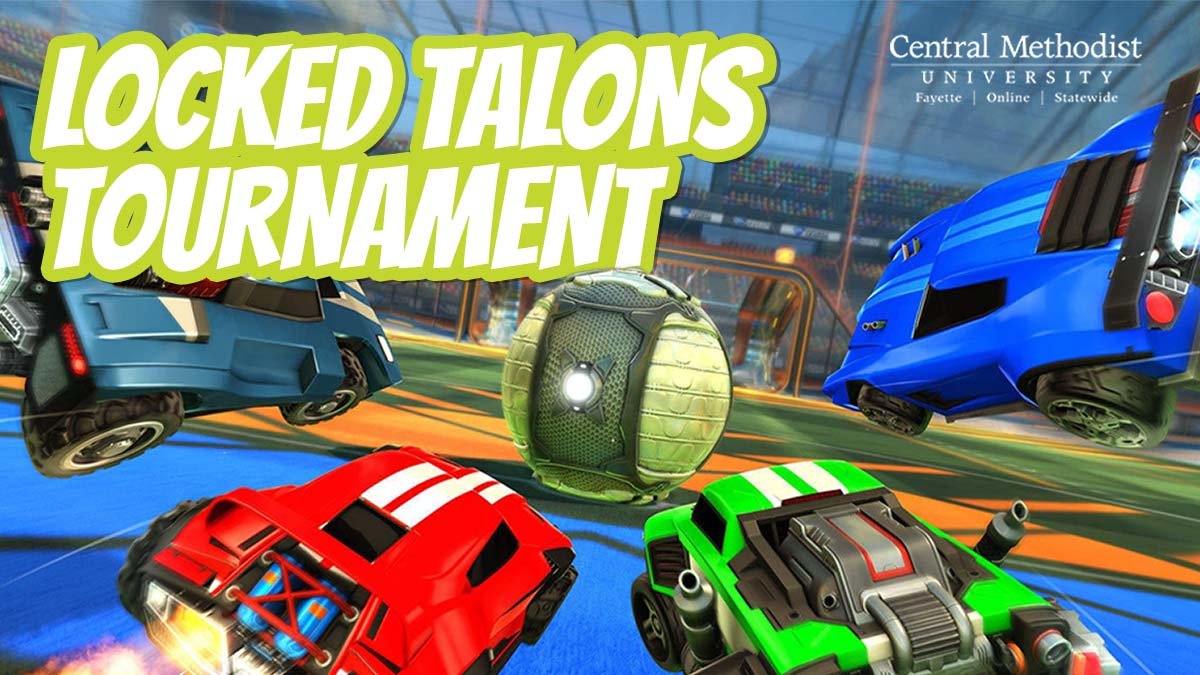 After a successful first Locked Talons Scholarship Tournament in February, Central Methodist University Esports coach Darren Jones is looking forward to an even bigger event this month. Registration is still open for the second of the two competitions on March 12, but spots are filling up quickly.
"We had about 15 kids come out for the first one, and it took about four hours," said Jones. "We have well over 20 looking to be in this next one, so I'm expecting it to be an all-day event."
Coming out on top of the February competition was Adam Christley, a senior from Holly High School in White Lake, Michigan, who received a renewable $10,000 scholarship.
Another $40,000 in total scholarship funds will be on the line on March 12. Open to anyone in the country who has been accepted to Central, the tournament will be a double-elimination, 1v1 competition in the game of Rocket League. Competitors can take part either on campus or remotely, an advantage of the tournament that Jones enjoys.
"We have a range of talent from all over the place," he said of the online competition. "It's an amazing opportunity because everyone has a chance – you don't have to be within Missouri."
For those that are in Missouri or the surrounding region, should they choose to participate on campus in Fayette, there will be a special opportunity to experience the campus and meet with current CMU Esports players.
"They'll be able to get the students' perspective of what CMU is like and what the program is like as an athlete," said Jones.
Registration for the tournament is open until March 11. Visit
https://t.co/LNP0e8cjCR
to sign up for the competition.