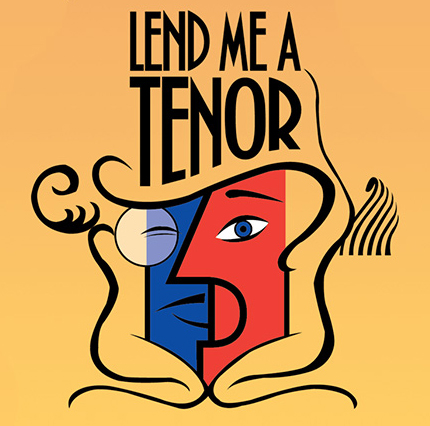 The final performance of the school year for Central Methodist University's Little Theatre is on the way, as cast and crew are working hard to prepare for the April 21 premiere of Lend Me a Tenor.
In this show by Ken Ludwig, set in September 1934, Saunders, the general manager of the Cleveland Grand Opera Company, is primed to welcome world-famous singer Tito Merelli, known as Il Stupendo, the greatest tenor of his generation, to appear for one night only as the star of the opera. Tito arrives late, and through a hilarious series of mishaps, he is given a double dose of tranquilizers and passes out. His pulse is so low that Saunders and his assistant Max believe he's dead - and in a frantic attempt to salvage the evening, Saunders persuades Max to get into Merelli's costume and fool the audience into thinking he's Il Stupendo.  More complications arise and hilarity ensues.
The role of Max will be played by Cole Nowlin, while Saunders will be played by Daniel Ard and P. Rob Brown has been cast as Tito. Other members of the cast include Hailey Sage as Maggie, Emily Gann as Maria, Paul Reinert as Bellhop, Kara McQuerrey as Diana, and Kayla Wainscott as Julia.
The show will be directed by Dr. Mark Kelty, professor of theatre, with Kaitlyn Bailey as assistant director and stage manager. Elana Dodson, Maggie Eyburg, and Arielle Prince will serve as assistant stage managers and prop department, while Poppy Garner is on sound design and Perrin Dowse is the light board operator.
Additional crew members include Amanda Schrivener, Alex Sauer, Sam Cox, Cocone Matsuzawa, Anthony Funke, Dalton Myler, Colton Bowers, Ky Vonborries and Eric Lotz.
The final Little Theatre show of the semester, Lend Me a Tenor will run from Thursday, April 21 to Sunday, April 24. Tickets are $8 for general admission, $5 for CMU faculty and staff, and free for CMU students with ID. Check with the box office at 660-248-6281 for details. Livestreams of each performance can be found at
https://www.showtix4u.com/events/17767
.