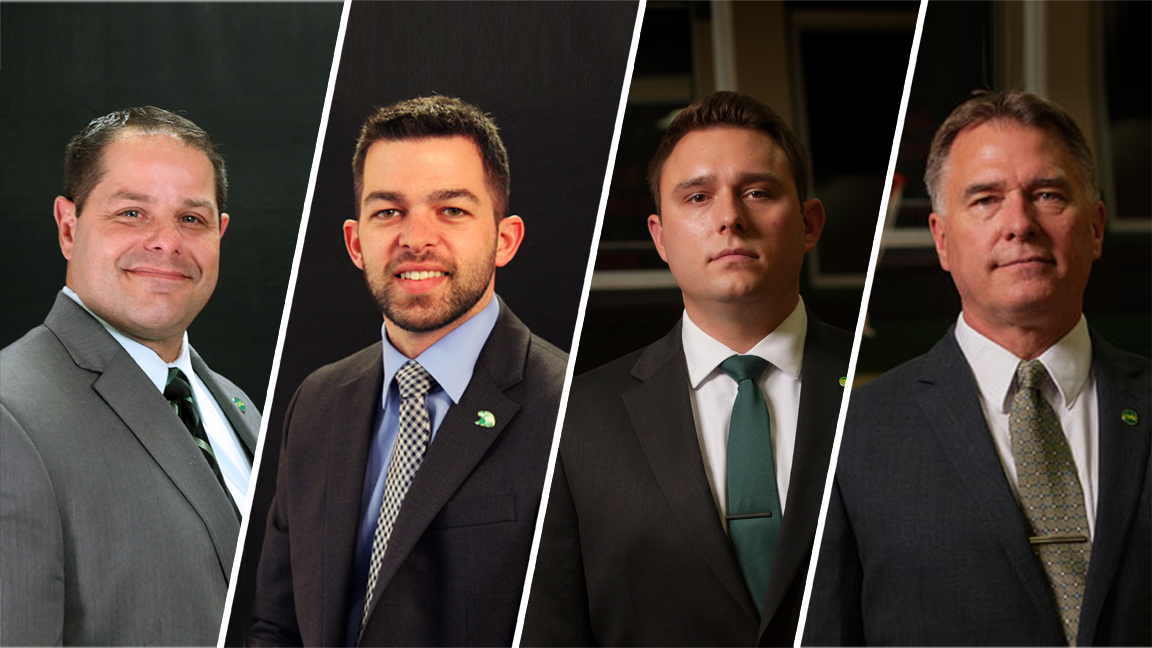 With the departure of Natasha Wilson as vice president for student life and athletics, Central Methodist University has announced a restructuring in those areas with longtime basketball coach Jeff Sherman as the new athletics director.
Sherman's son and assistant coach, Matt Sherman, will take over as head coach of the Eagles. In addition, dean of students Brad Dixon has been promoted to Vice President for Student Life.
President Roger Drake chose not to do a national search, saying "we have plenty of talent right on this campus."
The athletics department will report under the umbrella of Dr. Joe Parisi, vice president for enrollment and athletics. Parisi will guide the overall strategic direction and culture of athletics.
"We have a great depth of leadership here to take us into the future," Drake said. "I'm looking forward to what's next."
Jeff Sherman leaves an unmatched basketball legacy at CMU as one of the longest-tenured coaches in the nation. He is the winningest coach in Central Methodist history, with one 30-win season, four conference titles, a divisional title, five NAIA national tournament bids, three Sweet 16 finishes, and 14 seasons ranked in the top 25 in the NAIA.
Matt Sherman has served on his father's staff for seven seasons. He is a former four-year Eagle and a two-time NAIA All-American. He inherits an Eagles' program just off a national tournament appearance and a 20-win season.
Parisi, who has been at Central nearly five years, is one of the winningest coaches in NAIA history, with seven national championships under his belt. He has athletic management experience at three different institutions.