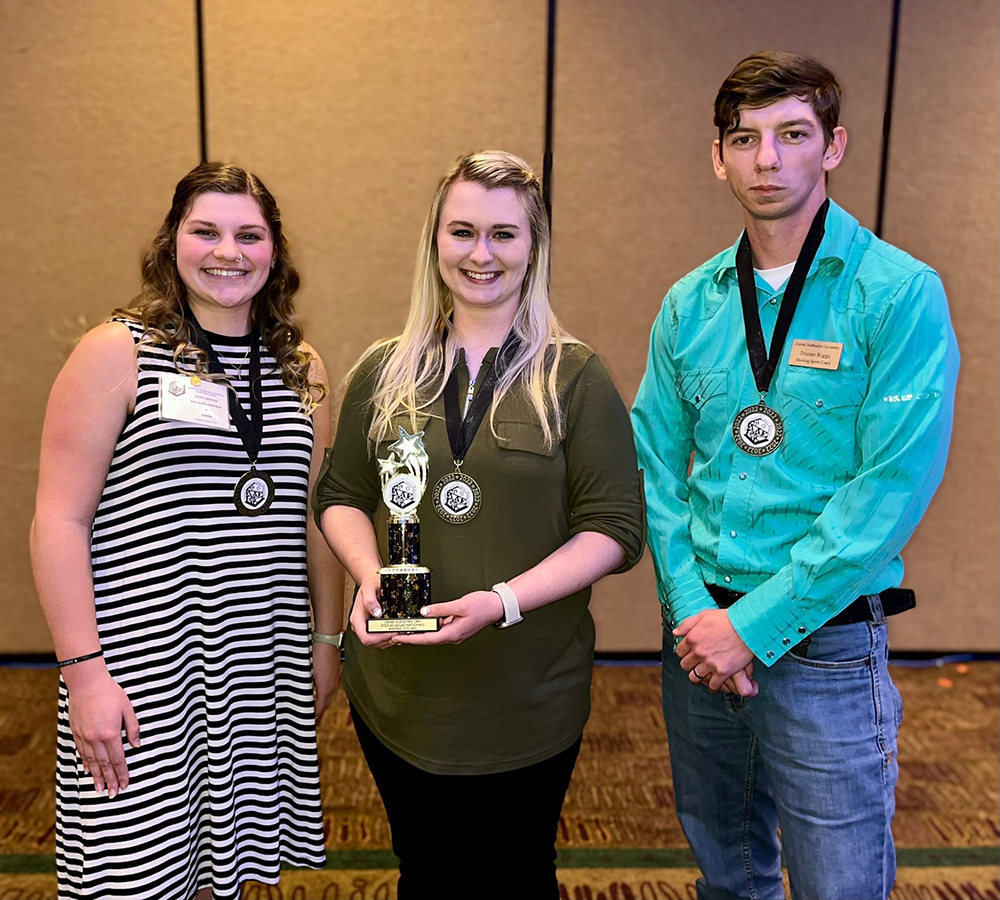 Central Methodist University joined schools all across the nation in attending last week's American Criminal Justice Association – Lambda Alpha Epsilon National Conference. The 83rd iteration of the event took place from March 21-24 in Kansas City. CMU brought home a third-place finish in the crime scene competition at the professional level.
Members of Central's criminal justice fraternity, Pi Lambda Alpha, attended the conference and competed in academic testing on a variety of topics, plus crime scene investigation, physical agility, and firearms. Though all the students and teams performed well, only the professional-level crime scene investigation team of shooting coach Tristan Riggs, chapter advisor Destiny Minor, and Trine University's Olivia Rowles, came away with an award.
In preparation for the event, students practiced for the physical competitions and studied hard for the academic tests. They also welcomed Howard County coroner Trisha Clark, who shared her knowledge of crime scene investigation and helped answer the students' questions.
Overall, Minor was happy with the team's showing at the conference and is looking forward to more preparation for the regional competition in the fall.
"Even though we may not have placed as high as we wished, we are extremely proud of the hard work and dedication that our students have put in," Minor said.
Central students attending the conference included Katelyn Streeter, Rachel Rodawald, Dacus Leech, Jobe Edwards, Bailey Grossman, Katarina Morris, and Johnathan Kirmse.