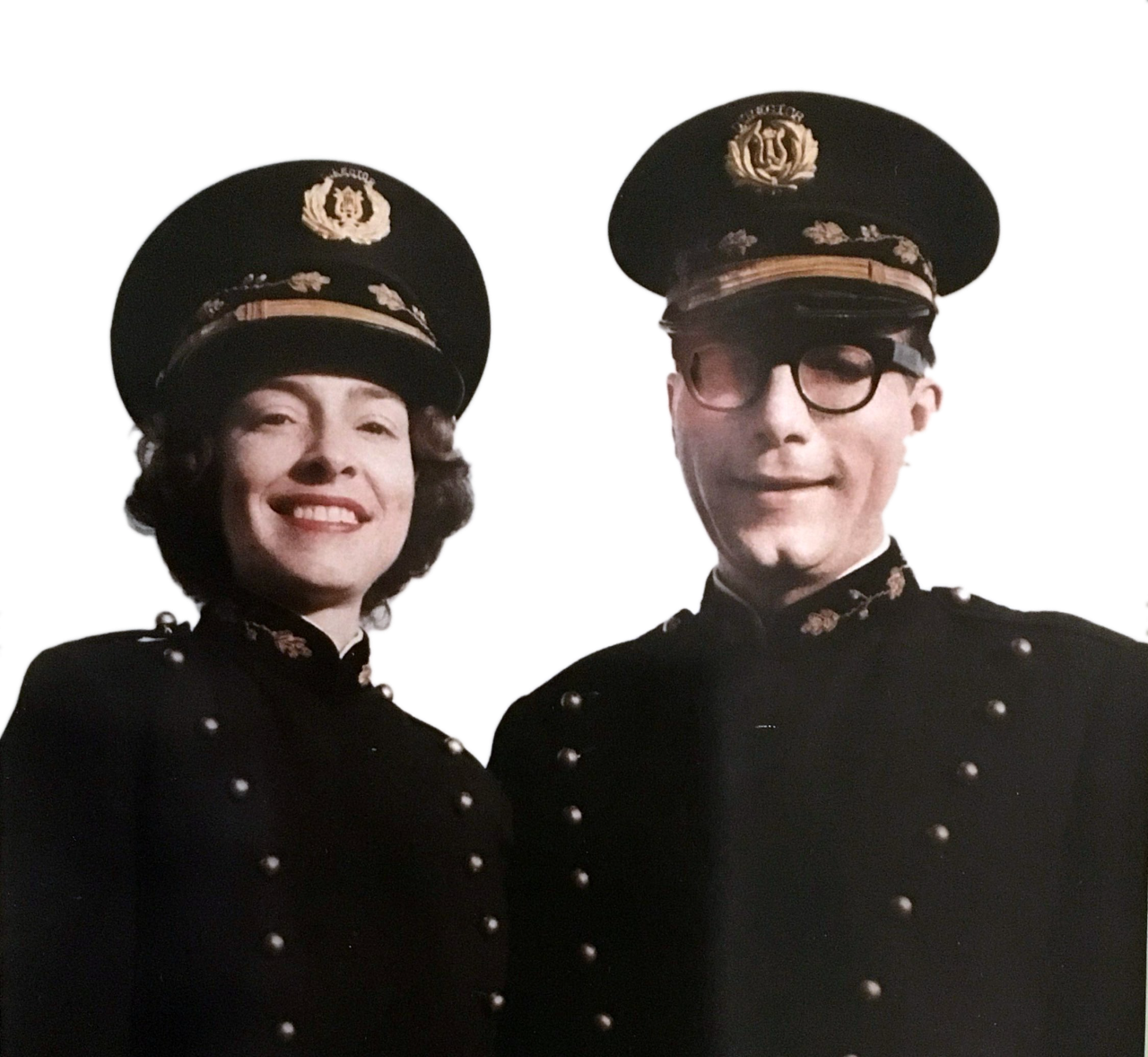 The memory of two legends of Central Methodist University musical history will be honored on Sunday, March 6, as the university concert band presents the Seward Legacy Concert to celebrate Ken '51 and Nancy '52 Seward.
The Sewards were valued mentors who inspired excellent musicianship and work ethic in their students during their time as educators. One such student was Lynn Howard, a Central student in the 1960s, who recently made a generous donation to the music department that has helped create multiple endowments and sponsor the band tour.
"The Sewards were the first ones who put demands on me for excellence," Howard said in the fall. "They always challenged their students to set goals for themselves and then work hard to achieve those goals. Half an effort was not acceptable. The standards for excellence they expected from their students were no greater than what they demanded of themselves."
Howard's gifts also facilitated the creation of the Seward Band Award for Excellence and the Ken and Nancy Seward Band Fellow, a role filled this year by trombonist and music education major Makenzie Sisney.
Sisney and Keith House Band Fellow Madalyn Bartholomew will lead the concert band personnel for this concert and each stop along the upcoming band tour. Other members of the band, by instrument, include:
Flute – Maureen Hennessy, Casey Brooks, Lyna Williams-Whitehead, Johnny Brownell, and Abigail Hicks
Oboe – Megan Adams
Clarinet – Michelle Swink, Bailey Caldwell, Jessica Arnold, Connor Sanchegraw, Zachary Martin, and Faith Jasper
Bass clarinet – Avery Bohon and Wesley Spargo
Alto saxophone – Austin Schaedler, Heather Armstrong, Sydney Dame, and Jonathan Schlared
Trumpet – Josh Derendinger, J.T. Bott, Hailey Gorman, Ava Lairmore, and Matthew Kilmer
Horn – Alden Senor
Trombone – Jacob Keller, Mackenzie Duey, Paul Harrison, and Jaxson Grossenburg
Euphonium – Andrew Adams
Tuba – Michael Watts and Brandon Swanson
String bass – Cory Edmonds
Percussion – Austin Bristow, Gracie Hartford, Destini Jefferson, and Austin Small
The celebration concert will be held at 4 p.m. in Linn Memorial United Methodist Church and open to the public. Alumni planning to attend are encouraged to RSVP at
www.centralalumnievents.com
or 660-248-6260. A livestream of the concert will be available
here
.