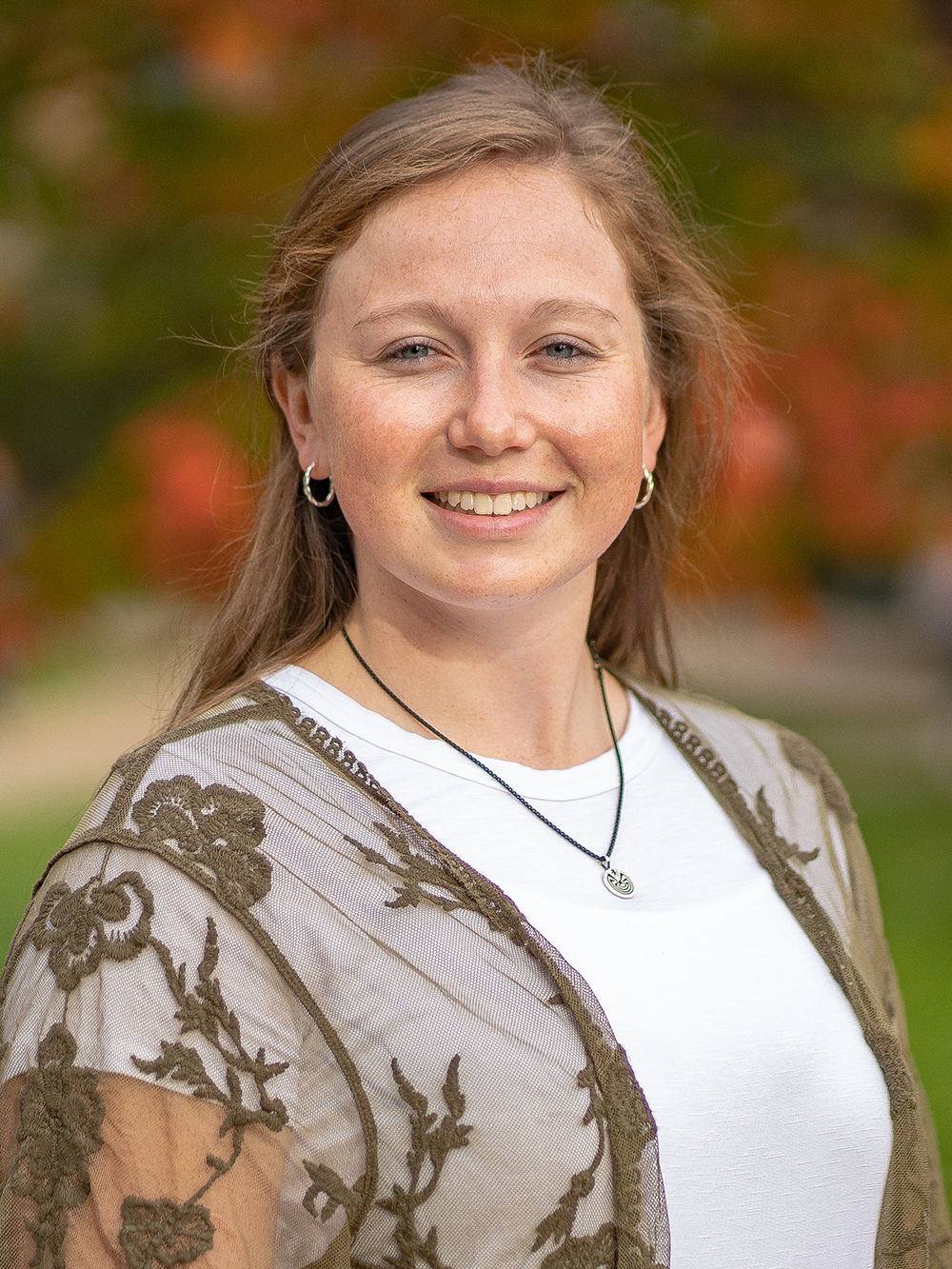 Since graduating from Central Methodist University in 2017, Breilly Roy has worked and studied in numerous states and with several important institutions, but now she's come home to fill a new role at her alma mater. Roy began work on October 18 as Central's first academic and athletic liaison/advisor.
Originally from Trenton, Mo., Roy graduated from CMU with a degree in marine biology with a minor in theatre arts. After graduation, she went on to attend the University of Miami's Rosensteil School of Marine and Atmospheric Science to earn a master's in marine ecosystems and society with a focus on marine conservation.
Roy has worked on beaches everywhere from Florida to Maine, as well as in Yellowstone National Park, in the area of marine biology and conservation. But now she's "switching gears" in her return to Fayette.
"I have hopes and aspirations of someday helping take over the marine biology program when Professor [Greg] Thurmon retires," said Roy. "But for now I'll be working closely with our athletes as well as the faculty and coaches. I'll help coordinate and make things easier if problems do arise or students are struggling or they just need somebody to chat with."
As the university's first liaison between the academic and athletic sides of student life, Roy will monitor student-athletes' academic eligibility and identify at-risk students while coordinating with various offices and departments on campus.
"I think a lot of it, for me, is just making sure we make things easier, because faculty don't always understand what's happening on the athletics side, and vice versa," she said. "Making sure that our students have a great experience while they're here and that the faculty and coaches' needs are met, those are the big goals for me in all of this."
While she didn't participate in athletics in her time as a student at Central, Roy says she understands the "athlete mindset" after participating in sports all her life, including softball, martial arts, and most recently powerlifting.
She also says she's most excited about being in the "family atmosphere" at Central once again.
"Central's so small that you get to know a lot of people," she said. "I really like that because that gives me the opportunity to get to know these students one-on-one and really show them that somebody is here and cares about them."