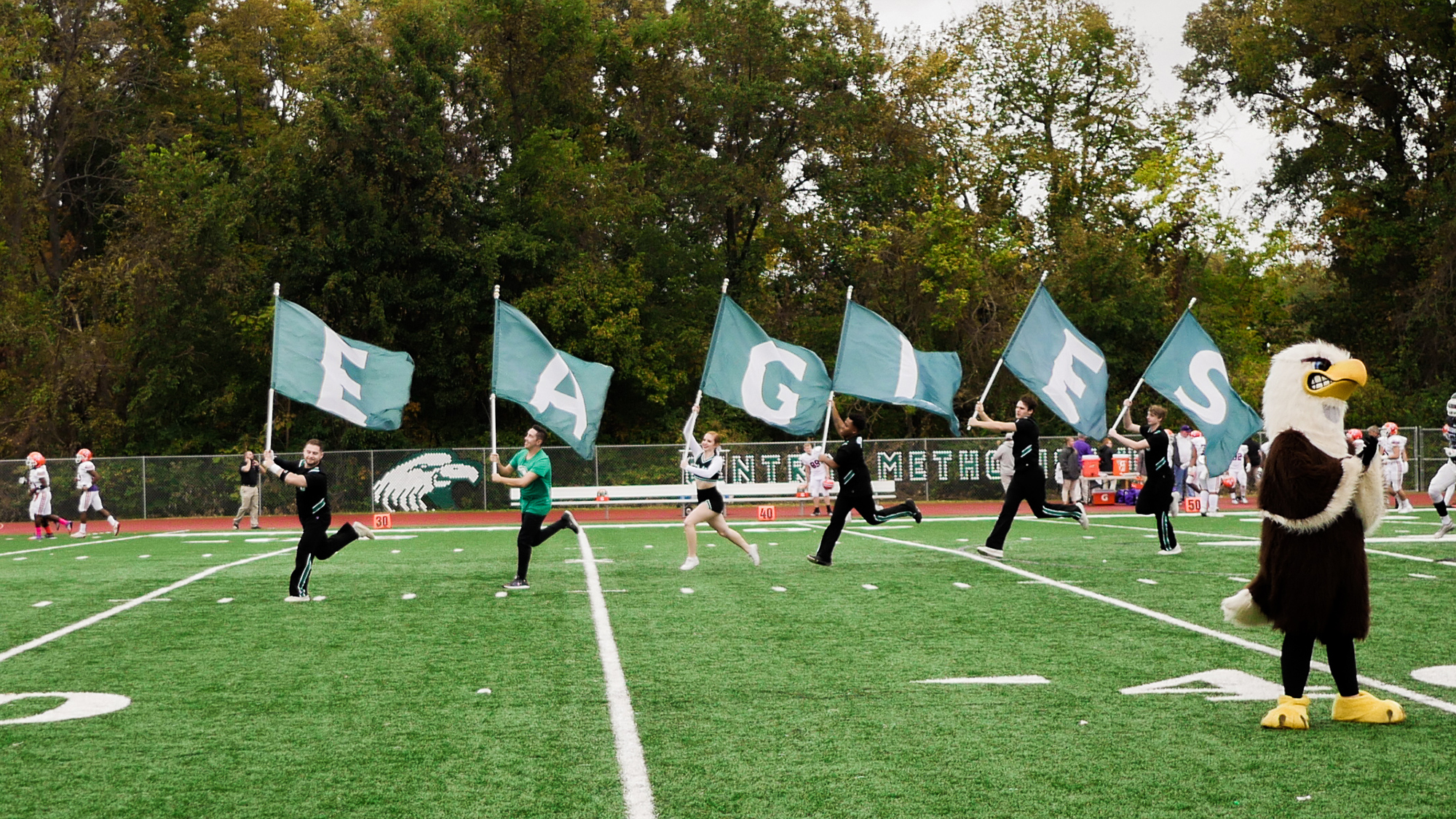 Central Methodist University Homecoming is making its return in a big way at the end of the month, with more than 20 events on the schedule for the weekend of October 29-31. A year after the limited festivities were held online, Central alumni and friends will be able to return to Fayette for the Carousel themed 2021 Homecoming.
Some of the highlights of the weekend's events will include the Hall of Honor dinner, where the first three inductees for the highest recognition for alumni will be celebrated; the Homecoming Parade and football game against Missouri Valley on Saturday; and the Alumni Awards Brunch on Sunday.
The Preston Ary Band will also headline an outdoor concert on the Fayette Square at 4 p.m. on Saturday for the community to enjoy.
The full schedule of homecoming events includes:
Friday, October 29
12-1 p.m. – "The State of the World" Lecture by Dr. C Fred Bergsten '61
3-6:30 p.m. – Alumni Welcome Table
4:30-5 p.m. – Hall of Sponsors Presentation
5-6:30 p.m. – Alumni and Friends Social
6-9 p.m. – Hall of Honor
6-9 p.m. – Delta Pi Omega Dinner
6:15 p.m. – Pep Rally
7:30 p.m. – Men's Basketball vs. Ozark Christian College
Saturday, October 30
7-9 a.m. – Breakfast
8-11 a.m. – Alumni Welcome Table
10 a.m. – Homecoming Parade
10:45 a.m.-1:30 p.m. – Lunch
11 a.m.-2 p.m. – Eagle Tailgate Zone
11 a.m.-1 p.m. – Gathering for Classes of 1960, '61, '70, and '71
11 a.m.-1 p.m. – Delta Pi Omega Tea
2 p.m. – Eagle Football vs. Missouri Valley

ΣΑΙ and ΡΜΑ Songfest directly after game

Chi Delta 90th Anniversary BBQ directly after game
Zeta Psi Lambda Alumnae Tea directly after game

4 p.m. – Live Music on the Square
4-8 p.m. – Delta Pi Omega Reunion Dinner
7 p.m. – MOKER 76th Reunion
7:30 p.m. – CMU Navigators Homecoming Gathering
Sunday, October 31
10:30 a.m. – Worship Service at Linn Memorial United Methodist Church
11:30 a.m. – Alumni Awards Brunch
2 p.m. – Women's Wrestling Scrimmage
Full details and locations for each event, as well as special operating hours for the Eagle Store, Ashby-Hodge Gallery of American Art, and Central Museum of History can be found at https://www.centralalumnievents.com/. Many events require registration or an RSVP.
Masks are currently required to be worn inside all campus buildings. Plans will continue to be evaluated to ensure the safety of the community.
For questions, contact the Alumni Relations office at 660-248-6260 or
advance@centralmethodist.edu
.