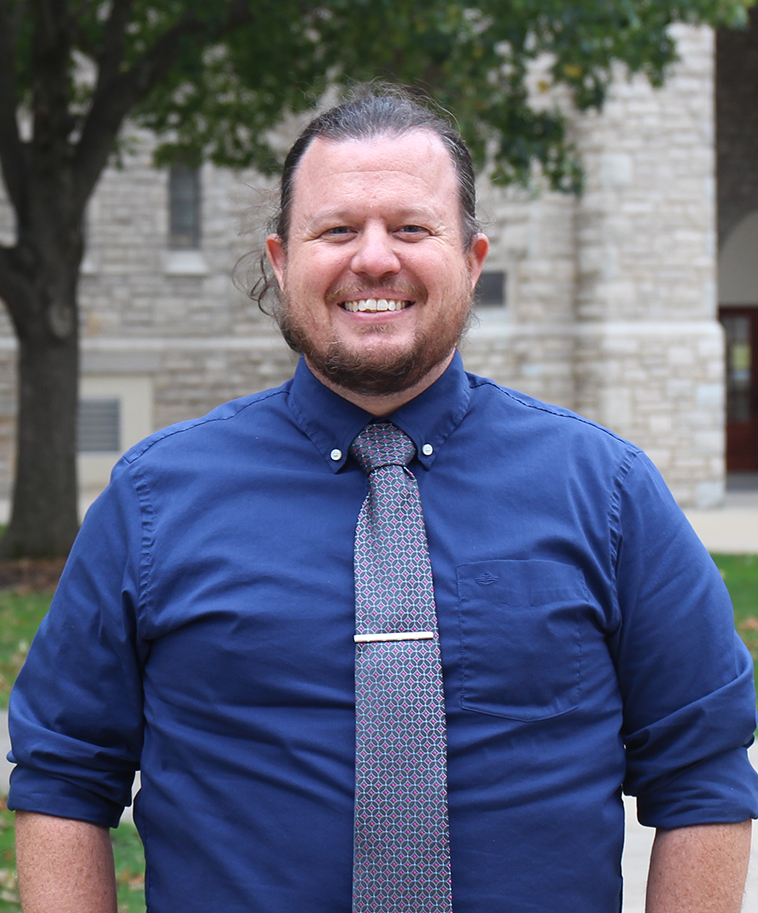 Central Methodist University's new academic veteran student advisor is Rob Hamilton, an Air Force veteran with 20 years of military experience. Hamilton began work in his new role, also a role new to Central, on October 25.
Hamilton grew up in Farmington, Mo. and joined the Air Force just three days after graduating from high school in 2000. He retired from service last year, after spending the previous five years on his "side project and passion" of helping young airmen to their professional and personal goals.
His new job will involve some of the same work, as Hamilton will be advising veteran and active duty CMU students on their academic plans and certifying their hours to the VA.
"I'm coming here with the ambition to expand what the veterans' program is here," said Hamilton. "My goal is to go [to the local military bases] and start getting active duty airmen and soldiers enrolled here at CMU using their benefits while they're on active duty to get a jumpstart on their civilian career."
Hamilton has also been working towards a PhD in social work and is interested in doing research on how veterans pursue academic careers while on active duty or afterwards. He currently lives with his wife in Columbia, where their son is an engineering student at the University of Missouri, but he says he is already feeling at home on the CMU campus.
"I'm really excited to be here. Everyone has been very welcoming and very comfortable," Hamilton said. "I feel like this is a home."