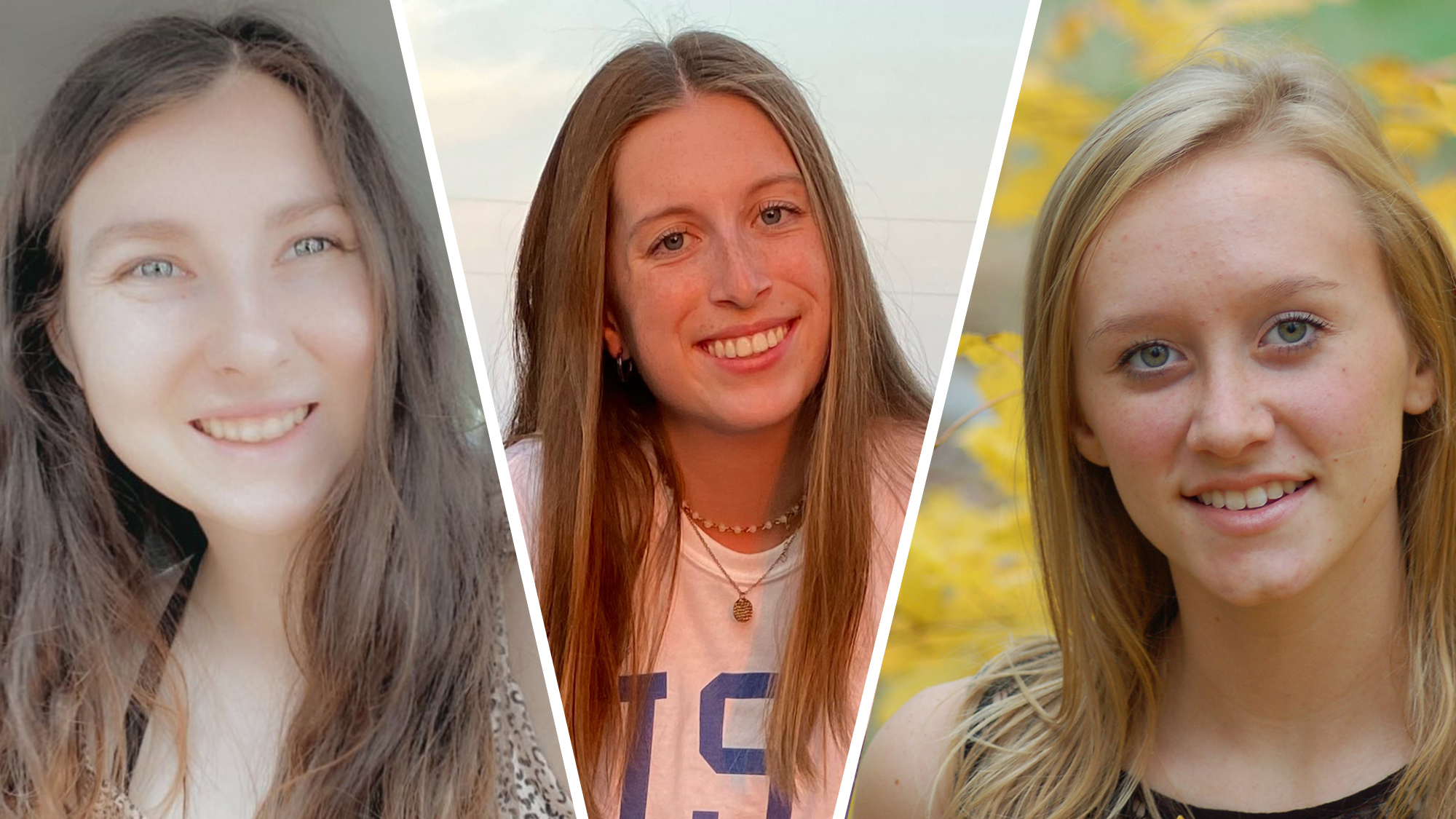 This summer has seen three Gulstad Achievement Scholarship winners from State Fair Community College – Taylor Werner, Christina Eckhoff, and Courtney Shockey. Central Methodist University awards up to five scholarships to students who are transferring to the College of Graduate and Extended Studies (CGES).
Werner, of Jefferson City, plans to complete a bachelor's degree in health science at CMU. She says her goal is to work as a dental hygienist and to create a non-profit organization to provide care to underserved people in rural communities.
"My experiences have instilled within me a passion to help people make positive changes in their lives by focusing on their oral health," said Werner. "This scholarship will allow me to pursue the education I need to achieve my lifelong goals."
A Lincoln, Mo. native, Eckhoff has plans to earn a business administration degree on the way to a career in banking. While attending SFCC and maintaining a 4.0 GPA, she has also worked part time at Community National Bank and Trust.
"I have learned so much about the field of business and would like to continue my career in this field," Eckhoff said. "By obtaining this degree, I will be able to continue working in the banking industry, and with hard work and dedication be able to work my way up to a higher position."
Shockey, from Clinton, hopes to become a fourth-grade teacher after earning a bachelor's degree in elementary education from CMU.
"I want to be able to be one of the teachers that the students are going to remember forever," she said. "I want to make a huge impact for students, especially those who dislike school."
The Gulstad Award is named after longtime CMU provost Dr. Rita Gulstad and was established to provide scholarship funds to qualified community college students who would like to continue their education through Central.
For more information about CMU or its College of Graduate and Extended Studies, contact Aimee Sage, director of CGES Admissions, at 660-248-6651 or asage@centralmethodist.edu.