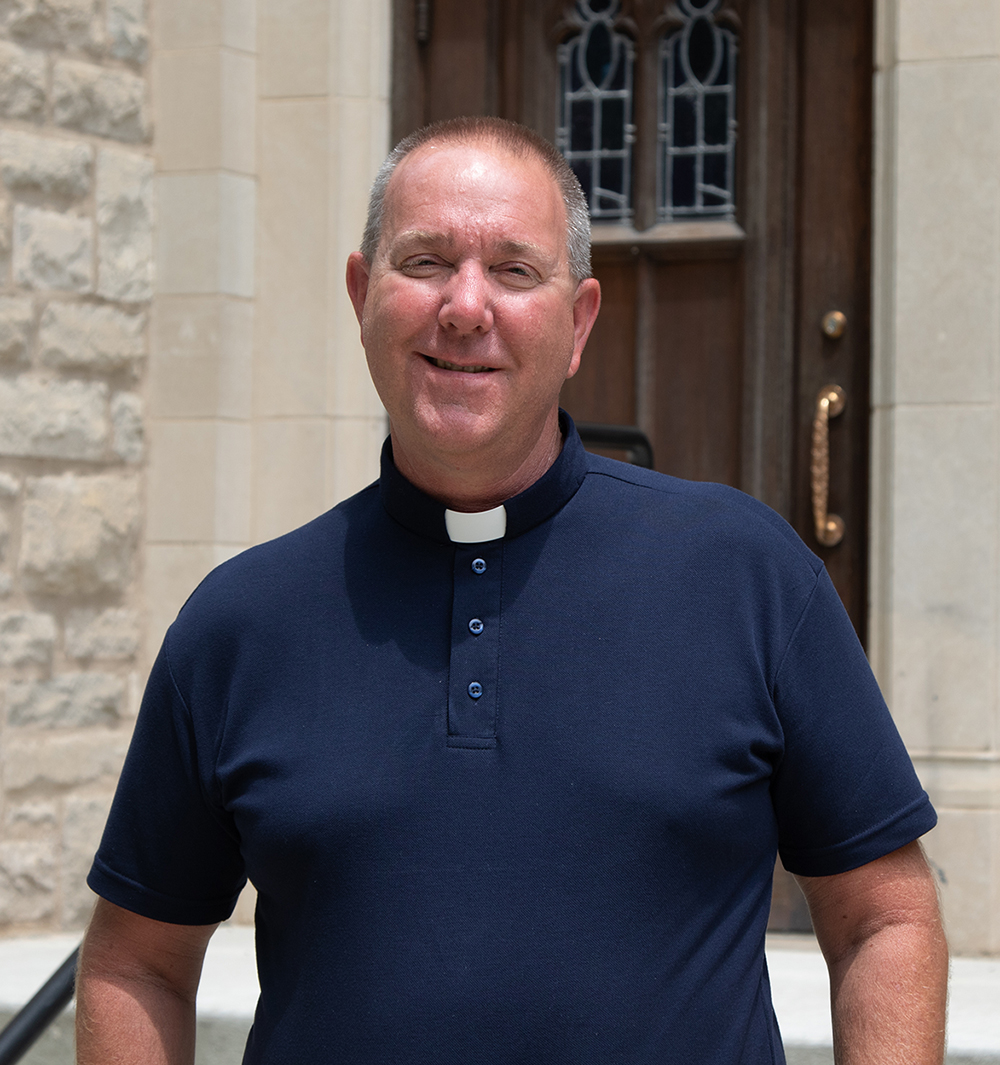 Over the years, Bill O'Neal's career has at times looked vastly different from one job to the next. He's spent time in the Air Force, then selling cars, then in public relations and marketing. When he finally accepted the call to ministry and entered St. Paul School of Theology, his path began to look more consistent. And now that it has brought him to Central Methodist University, he's delighted about the possibilities.
"I'm super excited to be here," said O'Neal, who started this month as both a major gift officer (MGO) in the advancement office and the pastor at Linn Memorial United Methodist Church. "This is like a dream come true."
The dream began around 2013, when CMU President Dr. Roger Drake began his own Central career and gave an address to the Annual Conference for the Missouri United Methodist Church. O'Neal was in the audience, listening to Drake speak about the college and plotting to book him to speak at his church as quickly as possible.
"I didn't even let the poor guy sit down," recalled O'Neal. "As I got to know more and hear what he had to say about Central Methodist, I began to think, 'This is a place that I would feel good about sending our students to.'"
During his time as a pastor, O'Neal's churches sent many students to CMU, and through his relationship with Drake and his visits to campus, he came to know the university as an "environment of nurture and care" for its students. And in his dual roles as pastor and MGO, he sees an opportunity to expand that environment beyond the Fayette campus.
"For me, a pastor isn't just in the building, it's about being out in the community," he said. "I'm very much into networking and getting to know the community and getting the church out there. . . And since I'm a Methodist elder, I feel like I have a door to get in with these other pastors and talk to them about Central and get them excited about inviting their students to come out here."
In addition to community outreach, O'Neal says he wants to emphasize care, both for the students and the faculty and staff. He also wants to take advantage of the enthusiasm of Central alumni in order to give current and future students an even better experience.
"I love building relationships, I love connecting," he said. "So I can't wait to connect the passions of our alumni with our students and with the possibilities of what we can do here at Central Methodist."
O'Neal is also hoping he can successfully recruit at least one person close to him.
"I'm hoping my daughter goes here," he said of his youngest child, Grace, currently a junior in high school. "She's big into music, so I can't think of any school that could be better."
The pastor's family also includes his wife, Dawn; son, Jonathan; daughter, Ashley; granddaughter, Lola; and his "awesome dog," Akachi, whose name is Igbo for "hand of God." He says he'll likely be walking Akachi around campus often. Aside from spending time with his family, O'Neal says he loves "anything in the water" and he rides a Harley Davidson motorcycle.