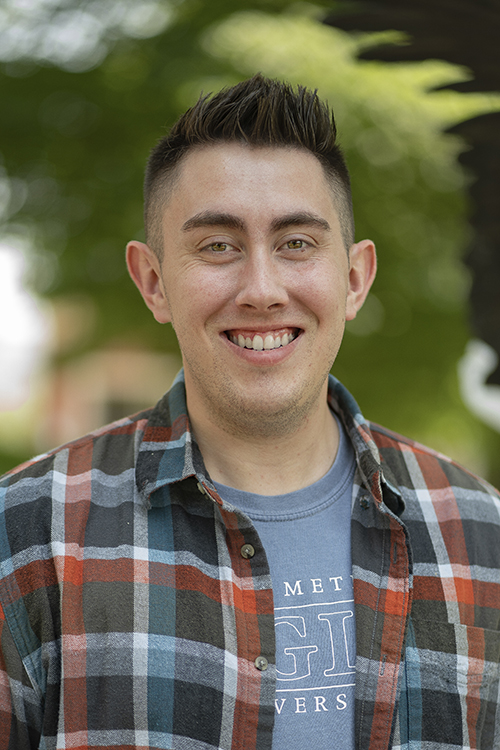 Former Central Methodist University dance team captain Matt Fohn has returned to his alma mater as the latest CMU alumnus to join the admissions staff. The 2020 graduate began his new job on July 14.
A native of Lebanon, Mo., Fohn majored in education while attending Central and has since begun working on earning a master's degree in athletic administration. While a CMU student, he participated in numerous activities, including being a member of the cheerleading team and Delta Beta Tau fraternity. He also competed with the Eagle Envy dance team, earning a role as a captain in his senior year.
As a former CMU student ambassador and graduate assistant for the dance and cheer teams, Fohn has all the knowledge and skills to make a great recruiter and admissions representative. His outgoing personality is also an asset when it comes to recruiting new students.
"I'm excited to bring new faces to Central," he said. "I'm a people person. I love to meet new people and get to know their stories. I think this is a way for my story here at CMU to be heard and to help people connect their stories to Central and affect them in a positive manner."
When he's not working on his advanced degree or at his alma mater, Fohn spends his time working as a designer for Independent Winter Guard in Iowa and a freelance choreographer for high schools in southern Missouri.