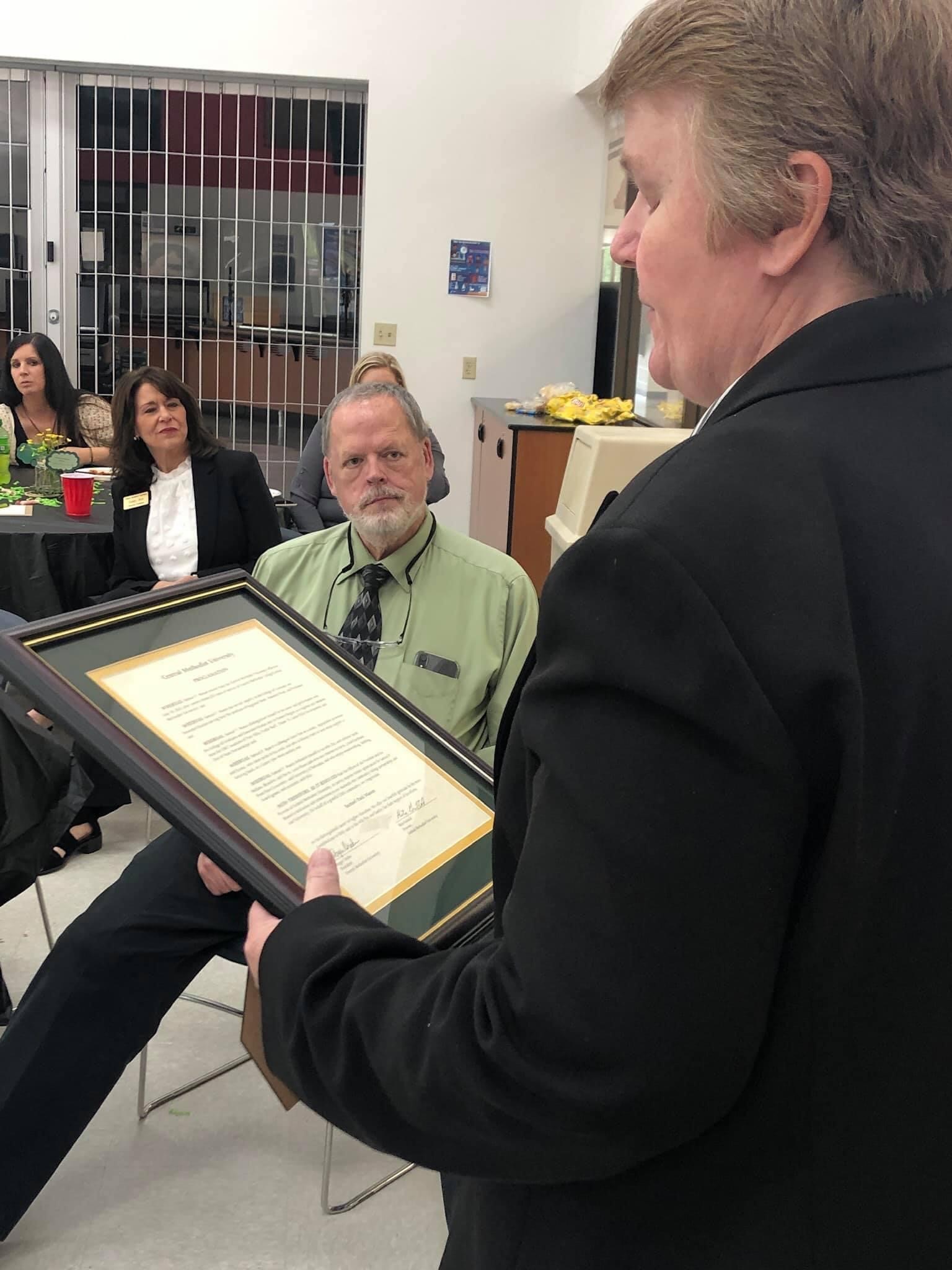 After 23 years of service to Central Methodist University, longtime professor and assistant dean Sam Mason will be retiring at the end of this month.
Mason began his Central career in August of 1998 when he became the Center Director for the Park Hills campus. As the school expanded in enrollment and off-site opportunities and went from Central Methodist College to Central Methodist University, Mason's job expanded as well. He was named Regional and Assistant Dean of the east region, which included Park Hills, Poplar Bluff and Union, as well as the St. Louis child development program and out of state partnerships.
Mason, who has been widely appreciated not only for his service to the university but also for his sense of humor, says he took great pleasure in helping students advance their careers and working with his fellow CMU employees.
"It was a great pleasure working with Dr. Rita Gulstad, the other assistant deans in addition to administration and staff in Fayette, and staff from all the campuses in my region," he said, adding that working under Dr. Gulstad, CMU provost, is one of the things he will miss the most in retirement. "I will also miss working with the assistant deans and the directors and staffs of the campuses in the east region. Lastly, I will miss working with students in reaching their career goals.
Mason will have a lot to look forward to in retirement, however. He plans to move to Omaha, Nebraska with his wife and puppy, and also plans to travel and attend sporting events across the country.
A proclamation was signed in May, expressing appreciation for Mason's dedication and commitment to CMU's students, community college partnerships, and the university itself.
"Mason's colleagues know him as a steady, dependable co-worker and friend, who takes pride in his work, the student, and the CMU community," the document said, "and who is always ready to lend moral support, a helping hand, or a funny joke when needed."