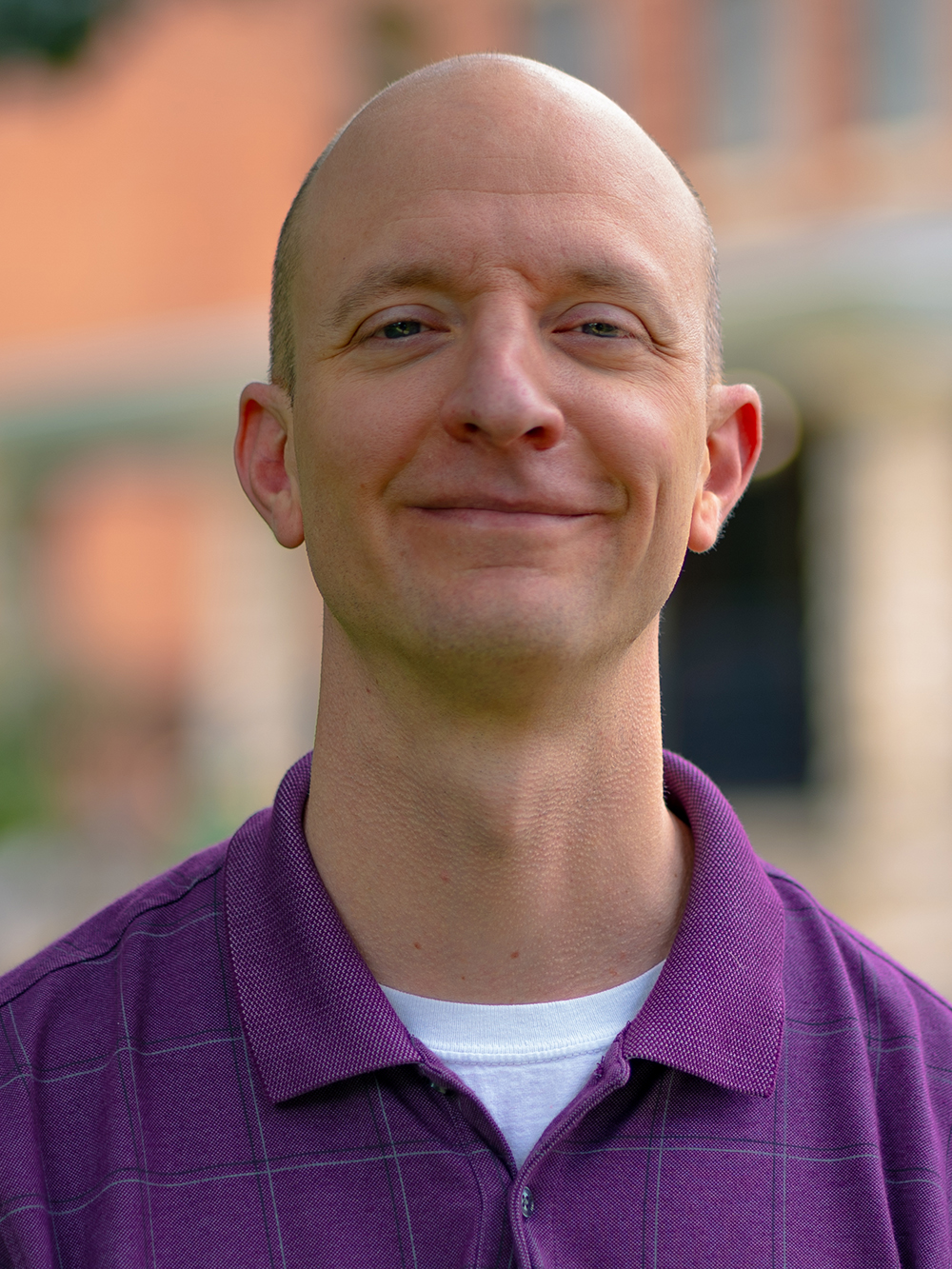 A lifelong resident of Marshall, Jason Rinne admits it was strange to trade in his purple and orange for green, but Central Methodist University's new assistant director of technology services couldn't be more excited to begin working in Fayette.
Rinne started in his new role as network administrator on May 19, after spending 16 years in various roles at his alma mater, Missouri Valley College.
"It's a bit of a change coming over, but I'm excited to be a part of the team," said Rinne, who added that one of the things he's most looking forward to about his new job is being a member of a larger technology services staff. "I've known Chad [Gaines, vice president for technology and planning,] for over 12 years, but to actually get to sit in the same office and learn from him and work for him, that's one of the biggest things for me.
Rinne says that working in tech services wasn't always his goal. He started his college career as an education major and intended to be a teacher and basketball coach, but after a year he realized his skills and interests were more suited to the technology realm.
"I always joked at Missouri Valley, if it was plugged in it was my job," he said. Rinne won't have quite as much on his plate at CMU, but many of his responsibilities are similar, including managing the wireless and phone system.
Outside of his career, Rinne is married and lives in Marshall. In his spare time, he likes hiking and canoeing, as well as holding a weekly board game night.