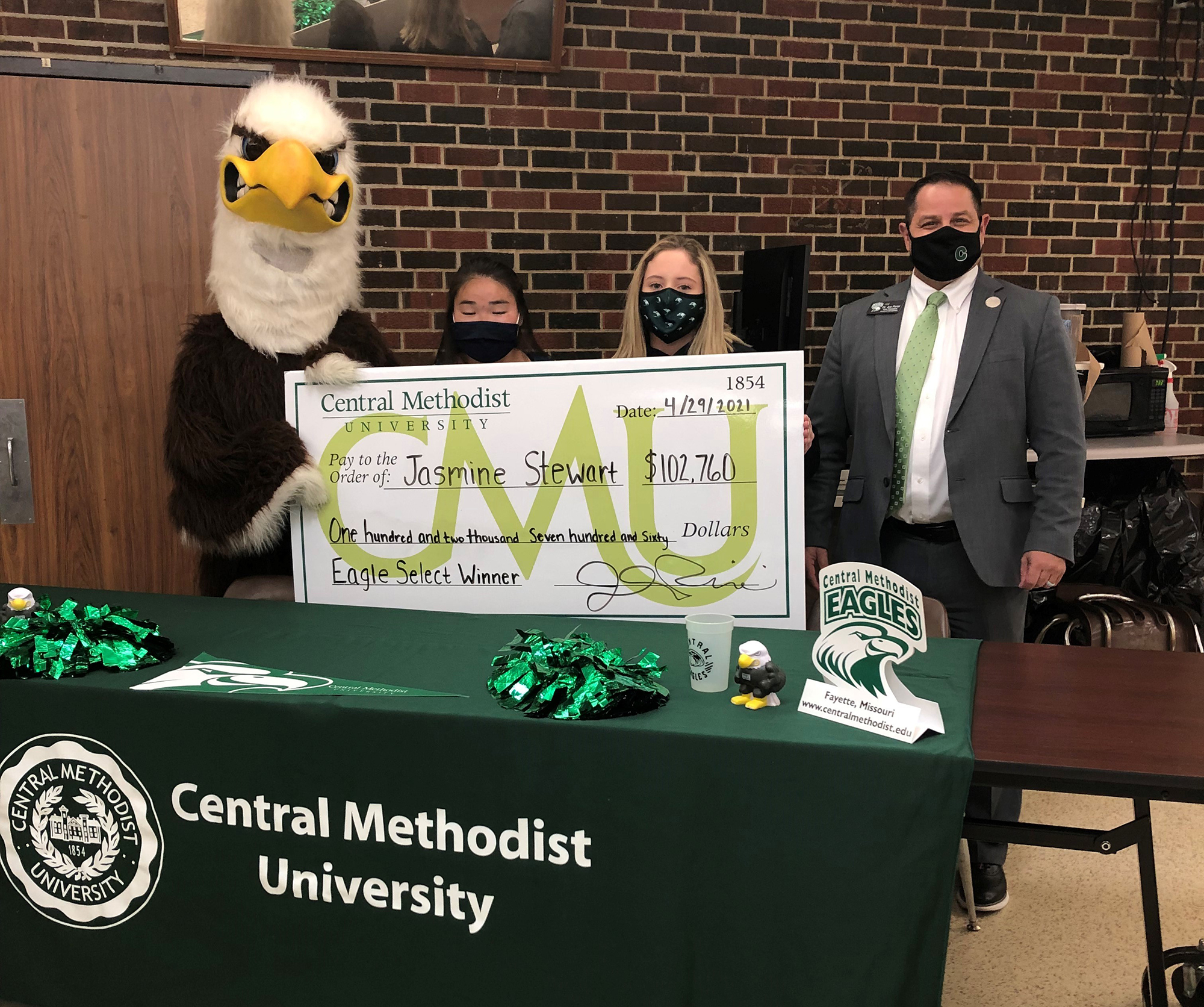 The prestigious Central Methodist University Eagle Select Scholarship was presented Thursday at Macon High School, leaving an impressive young Jasmine Stewart shocked, tearful, and overjoyed.
The Eagle Select program pits some of Missouri's most outstanding students against one another, facing high pressure interviews, tests, and essays. Only one person wins, taking the prize of four years' worth of tuition at CMU, valued at over $100,000. Jasmine, a senior with a long list of credentials, was declared the winner by Dr. Joe Parisi, vice president for enrollment management at CMU.
"Surprising a deserving student with this award is one of the best parts of my job," said Parisi, who recognized Jasmine in front of her family, classmates, and teachers. "I am confident she will thrive at Central."
Jasmine, who will major in elementary education, is the cheerleading captain at Macon, and she is a state officer with FCCLA (Family, Career, and Community Leaders of America). Her academic and leadership awards are numerous, and she has a lengthy list of community service projects that impressed judges as well. She also works as a waitress at a local restaurant.
"I am so excited to receive this," Jasmine said after the ceremony. "I have a lot of siblings, and college costs are a struggle. So this is just an absolutely awesome thing."
The Eagle Select competition was for those with at least a 3.5 GPA and a 26 ACT score.
Jasmine is the daughter of Marty and Josh Stewart of Macon, Mo.