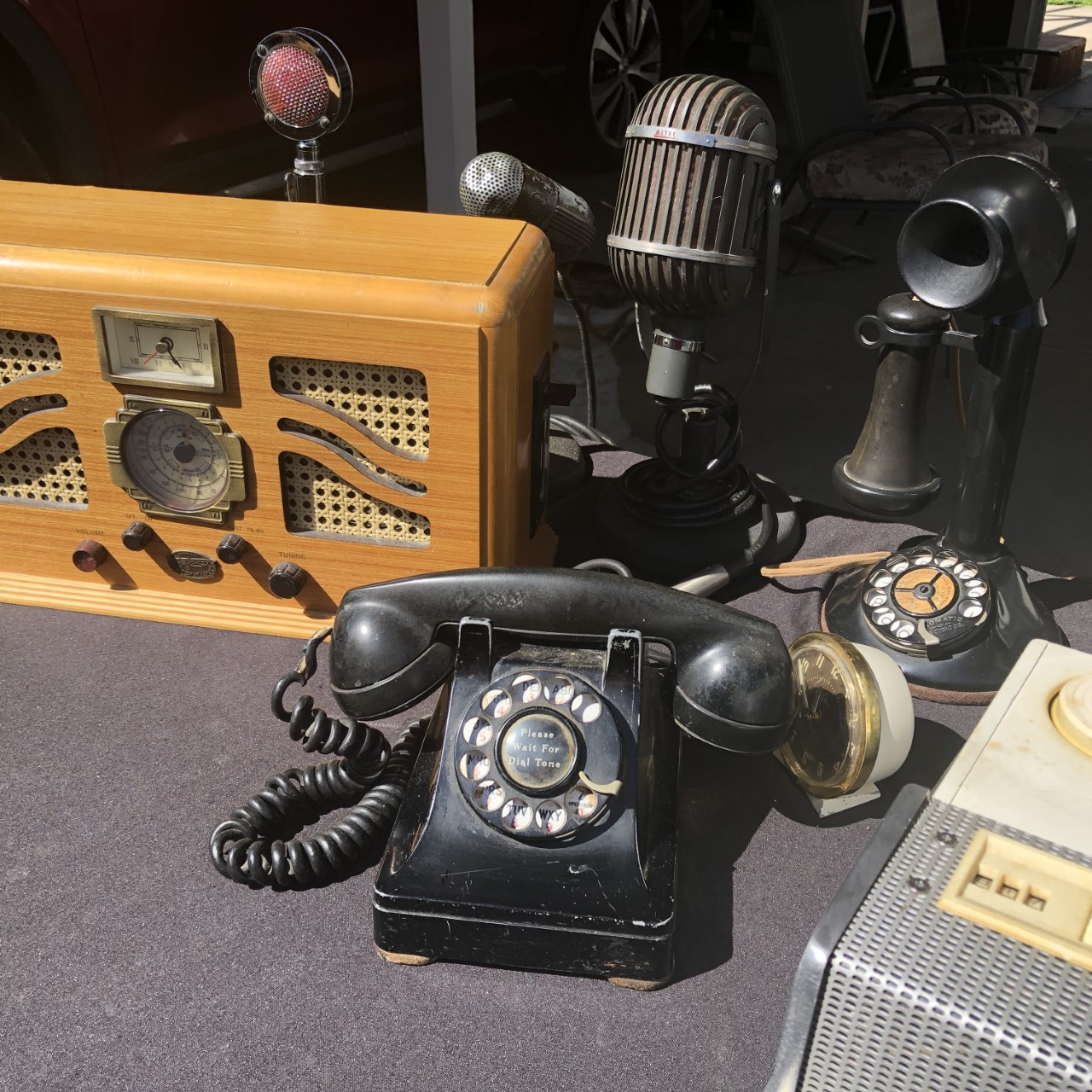 Central Methodist University alumnus Jim Steele '64 is a collector of things. Lots of things. Interesting things.
So it is no surprise that when Professor Bob Wiegers, director of the Central Museum of History, offered him a chance to display his collection of vintage household and recreation items, Steele jumped at the chance.
In the latest exhibit at the museum, Steele will feature cameras, microphones, and typewriters, to name a few, along with an assortment of items that date back to more than 100 years ago. There are old tools, a 1920s era martini shaker, and more.
"I'm not a collector in the truest sense of the word," Steele said. "I'm an amateur. I don't do it big time."
But what Steele did do big time was work in communications. He had a five-year stint in public relations at Central Methodist, and he worked in a variety of places around the country in Methodist communications. He is well-known in Fayette as former owner-editor of the Fayette Advertiser.
So much of what he will show in the exhibit leans toward communications. Wiegers said much of the display, which will open on April 19, will come from Steele, but there are notable items from other contributors like Jerry and Ruth Benner as well. Other items of note include a reel-to-reel tape player, old clocks, vintage telephones, radios, an old-fashioned toaster, and much more.
"A lot of it might not seem significant to some people," said Steele, who is president of the Boonslick Historical Society. "But some of our students might not even know that cameras once had to have film, or that phones hung on the wall."
Located in T. Berry Smith Hall, the museum will be open to visitors from 1-4 p.m., Monday through Friday.