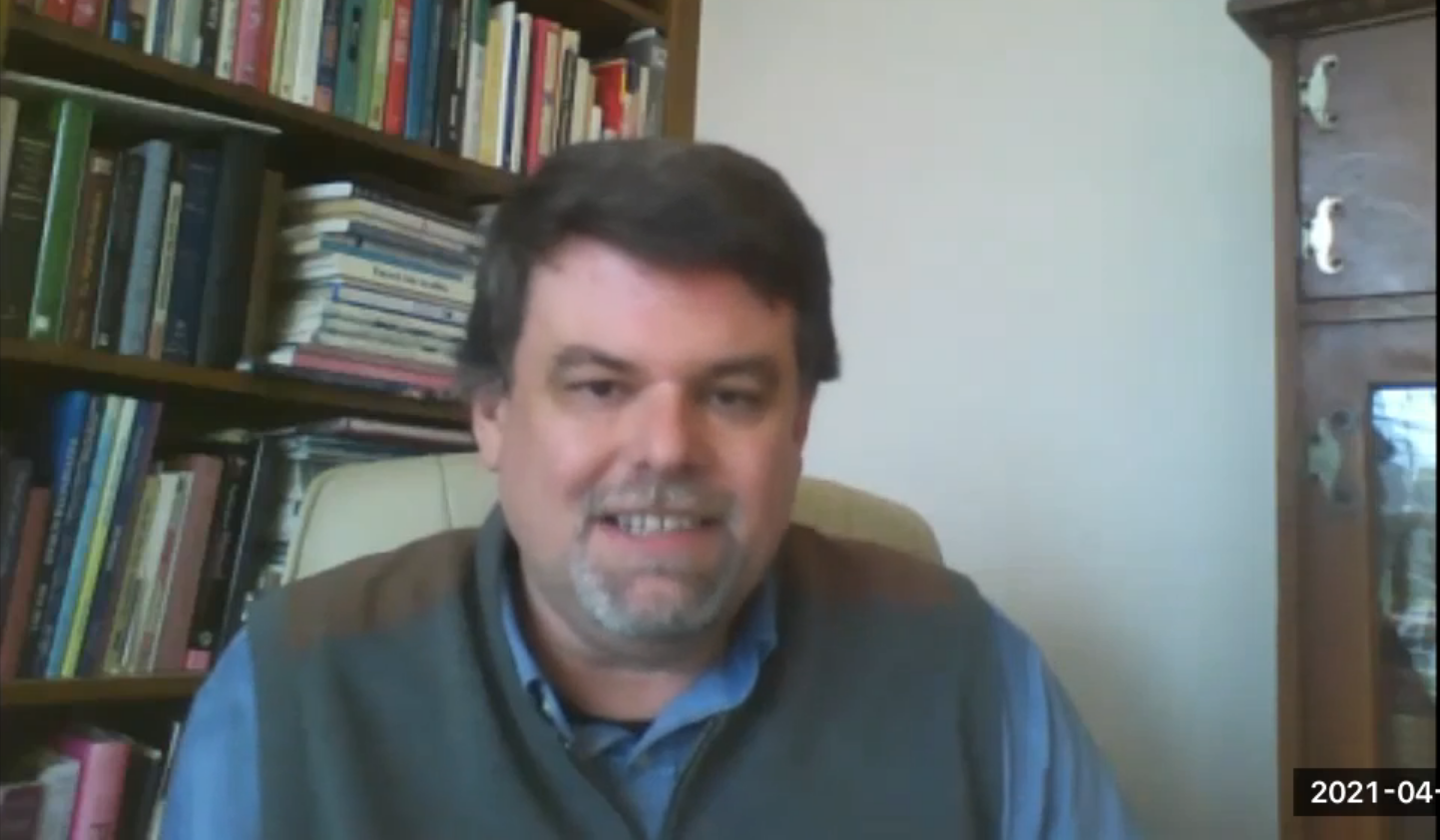 The 2021 Fleer Lecture at Central Methodist University, held April 15, featured a harrowing but important discussion of the global climate crisis, led by speaker Rev. Dr. Mark Y.A. Davies of Oklahoma City University.
Davies's lecture, entitled "Where Do We Go from Here: Climate Chaos or Ecological Community?", borrows its name from a later and lesser-read work of Dr. Martin Luther King, Jr. In the 1967 book "Where Do We Go from Here: Chaos or Community?" King reflects on how far the Civil Rights movement has come and how far there is still to go to reach the "world house" vision of a global community living in peace with each other.
As King does in the book, Davies presented his lecture by first addressing the question of "Where are we?" in relation to the crisis. And unfortunately, the answer to the question in both cases reveals a "disappointing lack of progress."
"This is a difficult question to address because where we are is not a good place to be," he said. "We have not accomplished what we needed to have accomplished before now to put us in a better situation."
With the situation in a severe state, Davies says, there is a danger of falling into despair, which could lead to inaction. Rather than despair, he suggests, we should look to adopt King's "meliorism" and accept that things will only get better if we work very hard together to make them better.
As climate change indicators all reflect "the fierce urgency of now," to borrow from another King idea, action to fight its disastrous effects must be systemic. Individual efforts to reduce emissions are important, but only change on a systemic scale can make the difference needed.
"The only way to address the challenge of the global climate crisis is through systemic transformation of our economic, political, and cultural systems toward a more just, participatory, inclusive, and sustainable world," said Davies. "We simply cannot continue on as we are, just making peripheral changes."
Citing works by Naomi Klein and Elizabeth Kolbert, Davies continued to stress the need for systemic transformation before it is too late. In the last decade there were actions being taken to begin to address the situation, but setbacks over the last four years have "really hampered progress," he said.
The climate crisis isn't one that can be separated from economics, politics, or cultural processes, according to Davies. In order to make the profound changes necessary to slow the effects of climate change, "we have to move away from unregulated capitalism" and "get money and corporate power out of politics as much as we possibly can."
Davies concluded his lecture by emphasizing the need for a persons-in-ecological-community approach to understanding our systems.
"We have to overcome an overly individualistic understanding of ourselves as persons without losing the value of our individuality," he said. "The flourishing of the human community is dependent on the flourishing of the ecological community.
Davies's full Fleer Lecture, including questions from the audience in attendance over Zoom, can be found here: https://centralmethodist.hosted.panopto.com/Panopto/Pages/Viewer.aspx?id=b4a48a13-0a87-4ed6-9580-ad0c0023d585.
The Fleer Lecture series on values-based education is generously funded by Dr. Gilbert Fleer '55 and his wife, Ruth '58. Fleer was an assistant professor of religion at CMU from 1959-1965. He went on to serve as a United Methodist counselor for many years counselling young adults. The Fleers' strong support of leadership training led them to fund the Gil and Ruth Fleer Fund for Excellence in Values-Based Education at CMU.