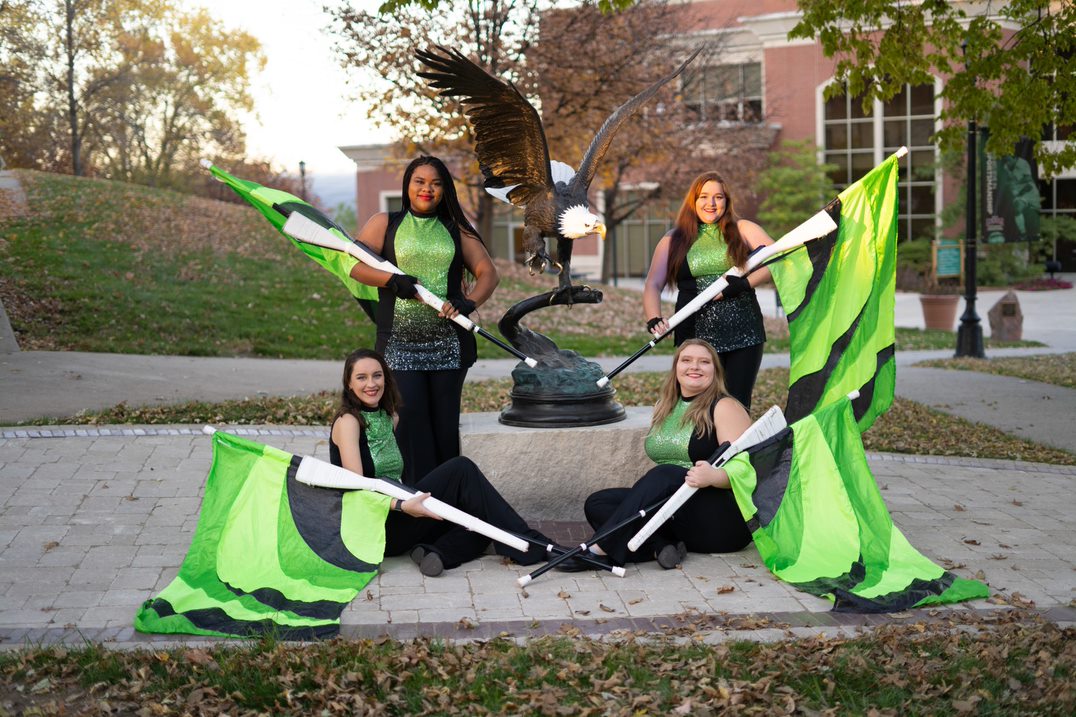 The Central Methodist University Color Guard hasn't been waiting around for football season to come back. The members have been hard at work perfecting routines for competition, and that preparation paid off at the end of March.
On March 27, members participated in the Mid-Continent Color Guard Association virtual solo competition. Students selected their own music and costume and prepared choreography to record and submit. The solos were judged based on Winter Guard International standards, focusing on skill vocabulary, excellence of technique, and showmanship.
Grace Hartford of Fayetteville, Ark. and Quibillah Harvey of Columbia, Mo. earned Excellent and Good ratings, respectively, for their routines.
Hartford, a third-year member of the Color Guard, performed a flag solo to Lindsey Stirling's "Shatter Me," while Harvey, a first-year member, submitted a rifle solo set to Jay-Z's "Empire State of Mind."
"I am incredibly proud of these members and this team," said Color Guard director Caryn Jeffries. "These students have been resilient to the many challenges of this last year.
The CMU Color Guard expects to be back performing at all home football games and the annual Band Day competition in the fall.