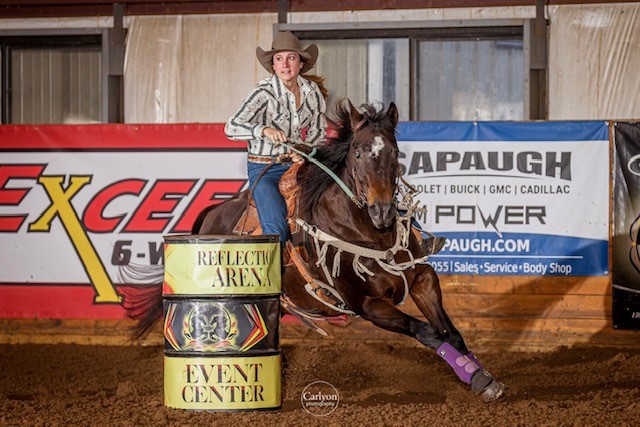 The Central Methodist University rodeo team began the spring portion of its second season over the weekend of March 19-20, competing at East Mississippi Community College.
Dual threat Larrya Stegall led the team with a fourth-place average finish in the calf-roping competition, after earning fourth in both the long go and the short round. Stegall also made the short round in barrel racing, finishing 10th after earning the spot with a seventh-place run in the long go.
Kelsi Haller also had a solid weekend, with a 10th-place run in the long go to earn a spot in the short round, where she finished ninth.
"We had a wonderful weekend and achieved some team goals," said head coach Amanda Phipps. "Our goal was to have two students make the short go, and we had three this weekend."
The team finished in sixth place overall, with 85 points accumulated.
Phipps's team returned to Mississippi the following weekend to compete in Poplarville at the Pearl River Community College Rodeo. Haller was the standout performer this time around, with a fifth-place finish in the average. She placed third in the long go before clocking a nice run in the short, finishing sixth in the round.
"Kelsi has done great this year, and with three rodeos left we are really hoping to be in the running for the college finals," said Phipps.
The next rodeo on the way to the finals will be this weekend, as the team heads south again to Arkansas for the University of Arkansas Monticello Rodeo. Follow the team on Facebook for more updates.