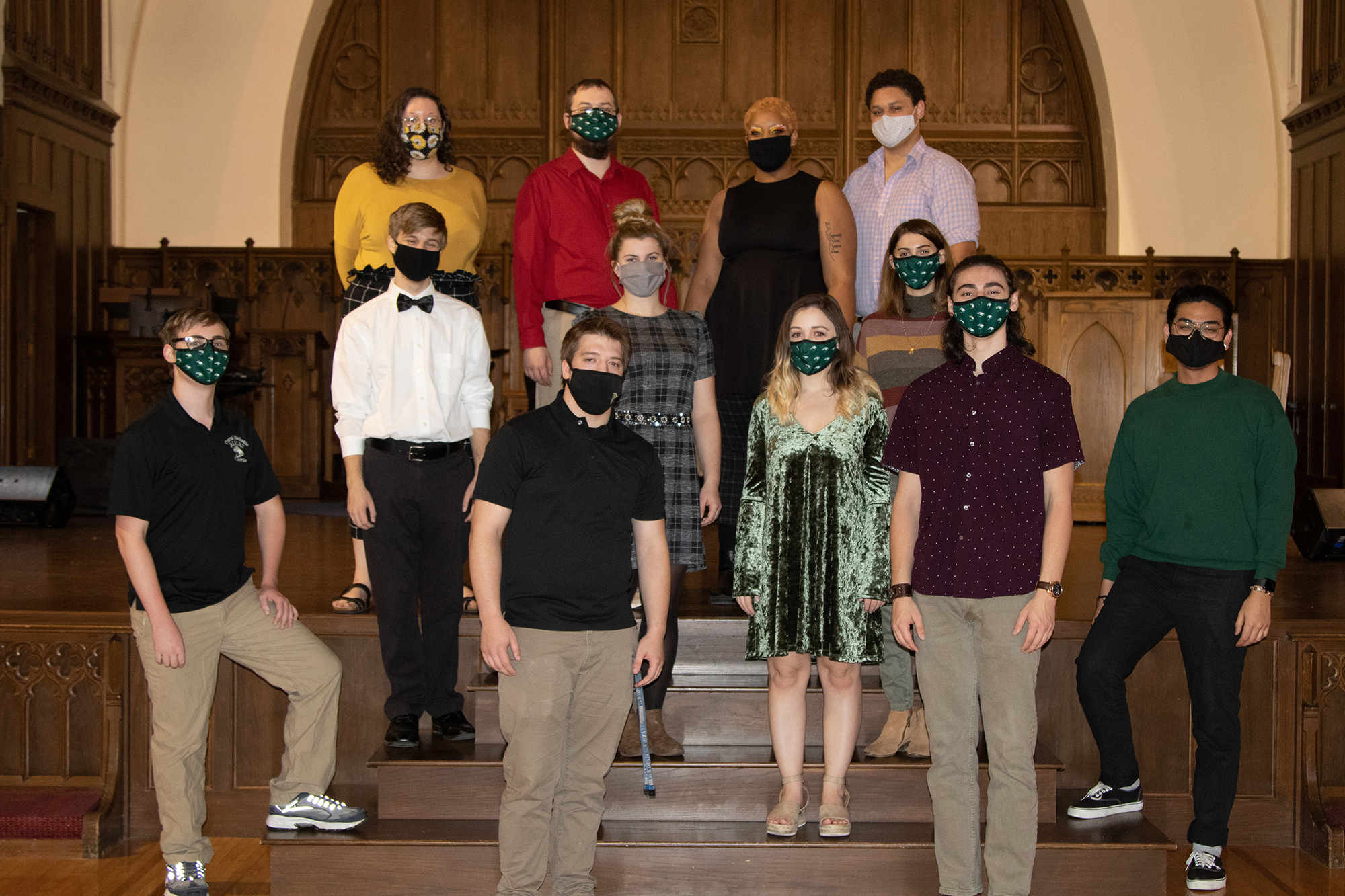 The Central Methodist University opera workshop will present its annual performance with a show entitled "Music, Masks, and Merriment," opening February 11.
The show will be open to CMU faculty, staff, and students at 7:30 p.m. on Thursday, February 11, followed by performances open to parents and the community at 7:30 p.m. on Friday, February 12, and 4 p.m. on Sunday, February 14. All shows will be held in Linn Memorial United Methodist Church.
Rather than a full, multi-act opera, the performance will feature scenes and music from a variety of sources, including George Frideric Handel's "Acis and Galatea," as well as Gilbert and Sullivan's "Princess Ida" and "Yeomen of the Guard." Several duets are also on the program, including Jules Massenet's "Mireille," Franz Lehar's "The Merry Widow," and Gioachino Rossini's "The Italian Algiers." The performance will close with scenes from Mozart's operas, including "Don Giovanni," "The Marriage of Figaro," and "The Magic Flute."
CMU students participating in the show will be Hailey Sage (Fayette), Ezechiel Daos (Dixon), Connor Rich (St. Joseph), Kona Asi (Waynesville), Megan Adams (Fulton), Ben Pilger (Festus), Taylor Graham (Sikeston), Nathan Wren (Ballwin), Eleanor Grace Hartford (Fayetteville), Rob Brown (St. Peters), Dalton Myler (Lebanon), and Emily Gann (Lake Saint Louis).
Central's opera workshop is directed by Dr. Susan Quigley-Duggan, professor of voice and opera. The program will be accompanied by collaborative pianist Mary Jane Nance, with Terri Rohlfing creating the costumes.
Ticket reservations for the show can be made by calling 660-248-6317 or by email at
lbeeler@centralmethodist.edu
. General admission tickets will be $5, while tickets for seniors, faculty, staff, and students at Central will be $2. Masks will be required in order to attend the event, and seating will provide appropriate space for social distancing.