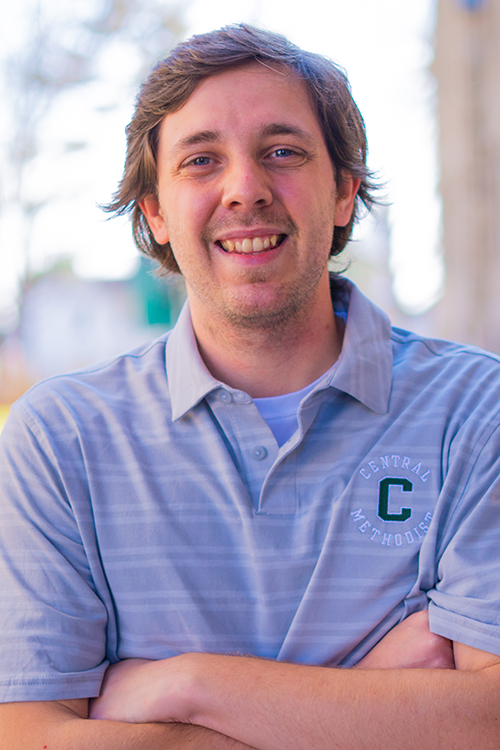 Central Methodist University's ever expanding and succeeding Esports team will be under new management this semester, as Darren Jones takes over the head coaching position on an interim basis. Jones, a 2016 graduate of CMU, has been a member of the Esports staff since 2019, previously serving as an assistant coach specializing in Fortnite and League of Legends.
While Jones has enjoyed his time as an assistant coach, he's eager to get to add to his duties in his new role.
"I'm really excited to dive into the recruitment process," he said. "This semester I'll get to do a lot more recruiting and bringing in kids that mesh with the personalities of the kids we currently have and grow the program talent-wise as well as character-wise."
The talent and character of the Esports team has been growing rapidly since its formation just three years ago, blooming from a team of around 20 players to now more than 50, and recording its first overall winning season (68-57) in the fall. The Eagles also finished the 2020 calendar year with three playoff finals appearances, including in Fortnite, one of Jones's concentrations as an assistant coach.
That experience – as well as his own competitive experience in Fortnite and Call of Duty – will serve him well as the new head of the program, Jones believes, as he already has the trust of the players.
"When they hear that a new coach is coming in it can be kind of scary and feathers can get rustled over what might change within the program," said Jones. "But I've already been inside the program for a year and a half now, so I think their expectations can just be what they've been. We'll just keep moving one step forward and keep doing what we've been doing."
In addition to its success in competition, the team has also been achieving in the classroom as well, with 12 Eagles earning recognition on the NACE (National Association of Collegiate Esports) All-Academic Team last semester. Jones says he hopes to continue those successes by "just bringing in more great kids that keep building within the program."
Gabriel Ellinghouse is expected to stay on as a student player-coach leading the Overwatch team, as well as Isaac Francesco.
With the successful foundation already built and exciting plans for the future on the horizon, Jones is enthusiastic about getting started as the head coach.
"I'm super proud of where our program has come in the last three years," he said. "We've turned it around, and now it's onward and upward to a winning program.