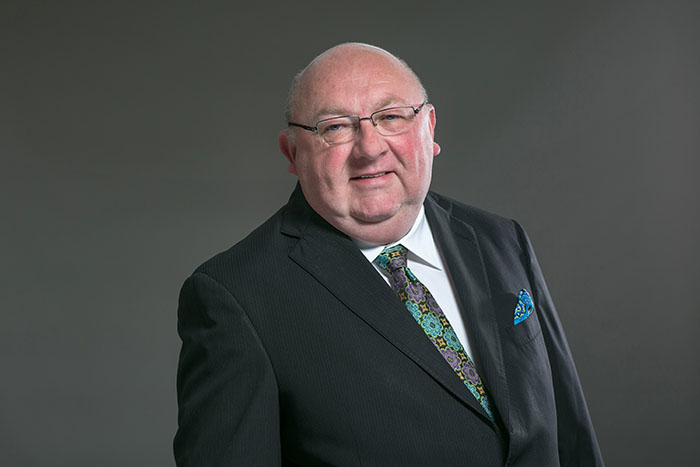 Central Methodist University President Roger D. Drake, Ph.D., was elected unanimously by his peers to serve as president of Independent Colleges and Universities of Missouri, the statewide association that represents Missouri's nonprofit independent sector.
Drake fills the unexpired term of Greg Gunderson, Ph.D., who assumed the role of president emeritus of Park University in November. Gunderson was elected in June to a one-year term as ICUM president. He succeeded Drake, who had served in the role since 2015.
"I am pleased to once again serve as president of ICUM," Drake said. "Our independent institutions produce amazing educational outcomes for Missouri students at a very low cost to our taxpayers. I'm proud to be among those to tell the stories of how we change lives for our students."
ICUM's role is to support and advance the mission of independent institutions while increasing understanding and appreciation for the value and importance of the sector's impact on higher education, the public, and the state at-large. ICUM represents a diverse array of four-year independent colleges and universities, educating an equally diverse group of students.
"Dr. Drake brings a deep understanding of private higher education and the collective impact that the high-quality education provided by our sector has on students and our state's economy," ICUM Executive Director William Gamble said. "We are fortunate that he will be able to hit the ground running and build upon the work of Dr. Gunderson to assist private institutions during this unprecedented time in our country and beyond."
Drake is CMU's 26th president. Prior to joining CMU on July 1, 2013, he was Vice President of Administration and Finance at Lindsey Wilson College in Columbia, Ky., for nine years. Drake also held the position of Vice President for Business Affairs at Lees College in Jackson, Ky. In addition, Drake served the Southern Association of Colleges and Schools Commission on Colleges in many roles.
Gunderson became Park's 17th president in 2016, after serving as vice president and chief financial officer at Webster University since 2011. Park's Board of Trustees has appointed Shane Smeed as interim president with a view toward effecting a smooth transition.
"Although his departure is a loss, we are thankful to Dr. Gunderson for his guidance and many contributions to the independent sector. We wish him well in his future endeavors," Gamble said.
ICUM members include Avila University, Central Methodist University, College of the Ozarks, Columbia College, Culver-Stockton College, Drury University, Hannibal-LaGrange University, Lindenwood University, Logan University, Maryville University, Missouri Baptist University, Missouri Valley College, Park University, St. Louis College of Pharmacy, Saint Louis University, Southwest Baptist University, Washington University, Webster University, Westminster College, and William Woods University. Learn more at www.icum.org.