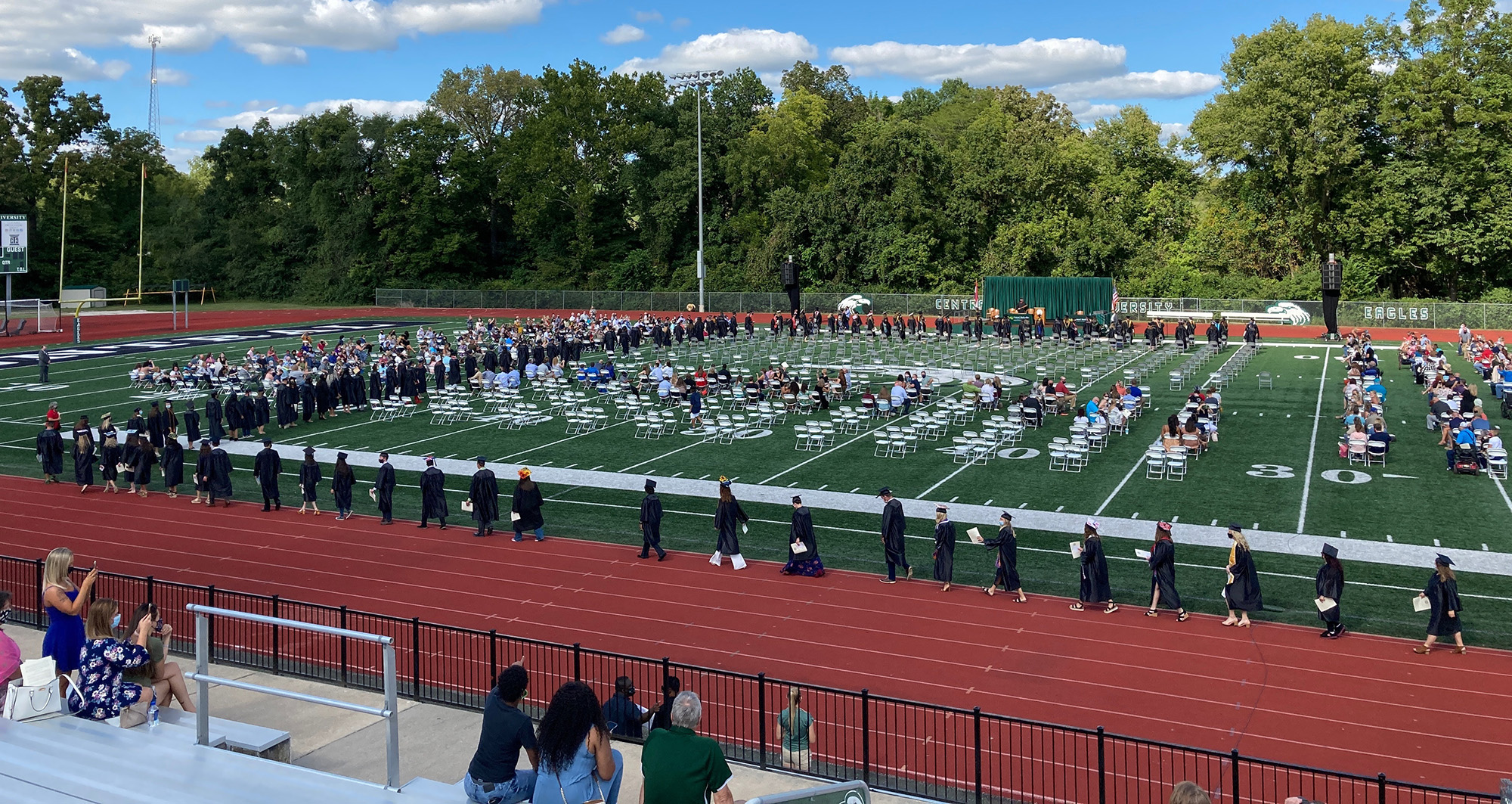 Despite the unconventional date for the event, Sunday's commencement ceremony at Central Methodist University was a great success.
With a perfect sunny day for the ceremony at Davis Field, more than 160 graduates from this spring and summer were on hand to walk across the stage to receive their degrees and be recognized by their families and friends.
The socially distanced crowd on hand, as well as the livestream audience at home, also saw numerous awards handed out to the graduates. Those graduating with honors were recognized, and three annual awards were given to outstanding students. Rachel Buyck-Hahn was the recipient of the Victoria Award, Taylor Rumsey won the Human Relations Award, and the Selecman Achievement Award went to Arnold Mukisa.
Following the commencement ceremony, a short event was held outside of T. Berry Smith Hall to dedicate a new Eagle statue in honor of the class of 2020.
Visit the Central Methodist University Facebook page to view more photos from commencement and video footage of the dedication ceremony.