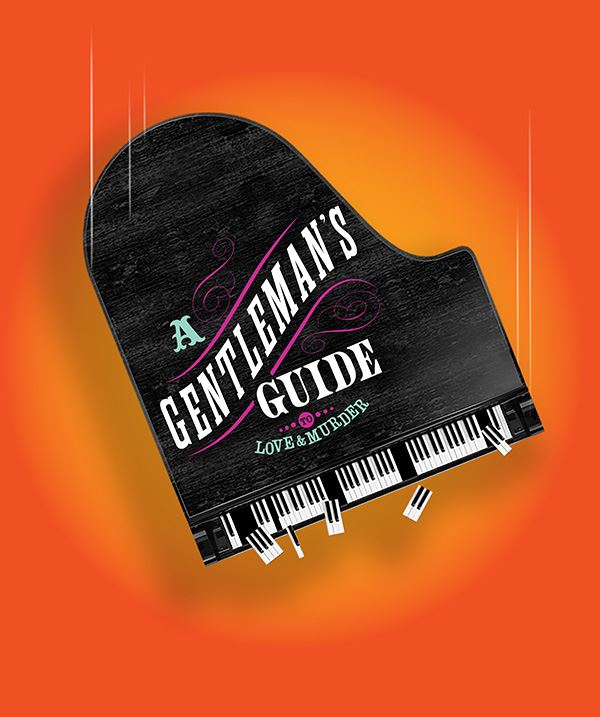 The show will go on at Central Methodist University's Little Theatre this year, despite the COVID-19 pandemic. The first play of the season, A Gentleman's Guide to Love and Murder, will be performed from October 8 to 11.
The musical comedy, with book and lyrics by Robert L. Freedman and music by Steven Lutvak, tells the tale of Monty Navarro, the black sheep of the D'Ysquith family, who finds out he is ninth in line to inherit a dukedom and decides to eliminate the other eight heirs standing in his way.
Monty will be played by P. Rob Brown of Saint Peters, Mo. Additional members of the cast include Cole Nowlin (Centralia, Mo.) as members of the D'Ysquith family, Emily Gann (Lake Saint Louis, Mo.) as Sibella Hallward, Hailey Sage (Fayette, Mo.) as Phoebe D'Ysquith, KeKona Asi (Waynesville, Mo.) as Miss Shingle, Anna Geurkink (Perryville, Mo.) as Woman 1, Tylee Ciolli (New Franklin, Mo.) as Woman 2, Allison Wilcoxen (Ranger, Texas) as Woman 3, Martin Hynick (Marshall, Mo.) as Man 1, DJ Jordan (Missouri City, Texas) as Man 2, and Dalton Myler (Lebanon, Mo.) as Man 3. Ezekiel Jones of Saint Louis, Mo. will be the show's assistant director and stage manager.
Other members of the tech crew include Katelyn Watts (Louisiana, Mo.), Zach Barnes (Jefferson City, Mo.), Emily Braden (Eolia, Mo.), Poppy Garner (Saint Charles, Mo.), Lexi Begemann (Fulton, Mo.), Harley Dohrman (Slater, Mo.), Cecil Pointer (Goodman, Mo.), Kayla Wainscott (Butler, Mo.), Eric Lotz (Imperial, Mo.), Loni Watts (Louisiana, Mo.), Tabitha Ott (Arnold, Mo.), Jaiden Preston (Kennett, Mo.), Emilee Nelsen (Troy, Mo.), Bailey Stevens (Glasgow, Mo.), Samantha Cox (Saint Louis, Mo.), Alex Sauer (Blackwater, Mo.), Jesus Pena (Brownsville, Texas), and Chase Johnson (Reeds Spring, Mo.).
Under the leadership of Dr. Mark Kelty, professor of theatre, this year's plays will be rehearsed, produced, and performed in new ways with the safety of all involved at the forefront. One of the biggest changes is that the performances will be livestreamed online, rather than staged in front of a live audience at the Little Theatre. More details on where to find the stream will be released closer to the show's opening night.