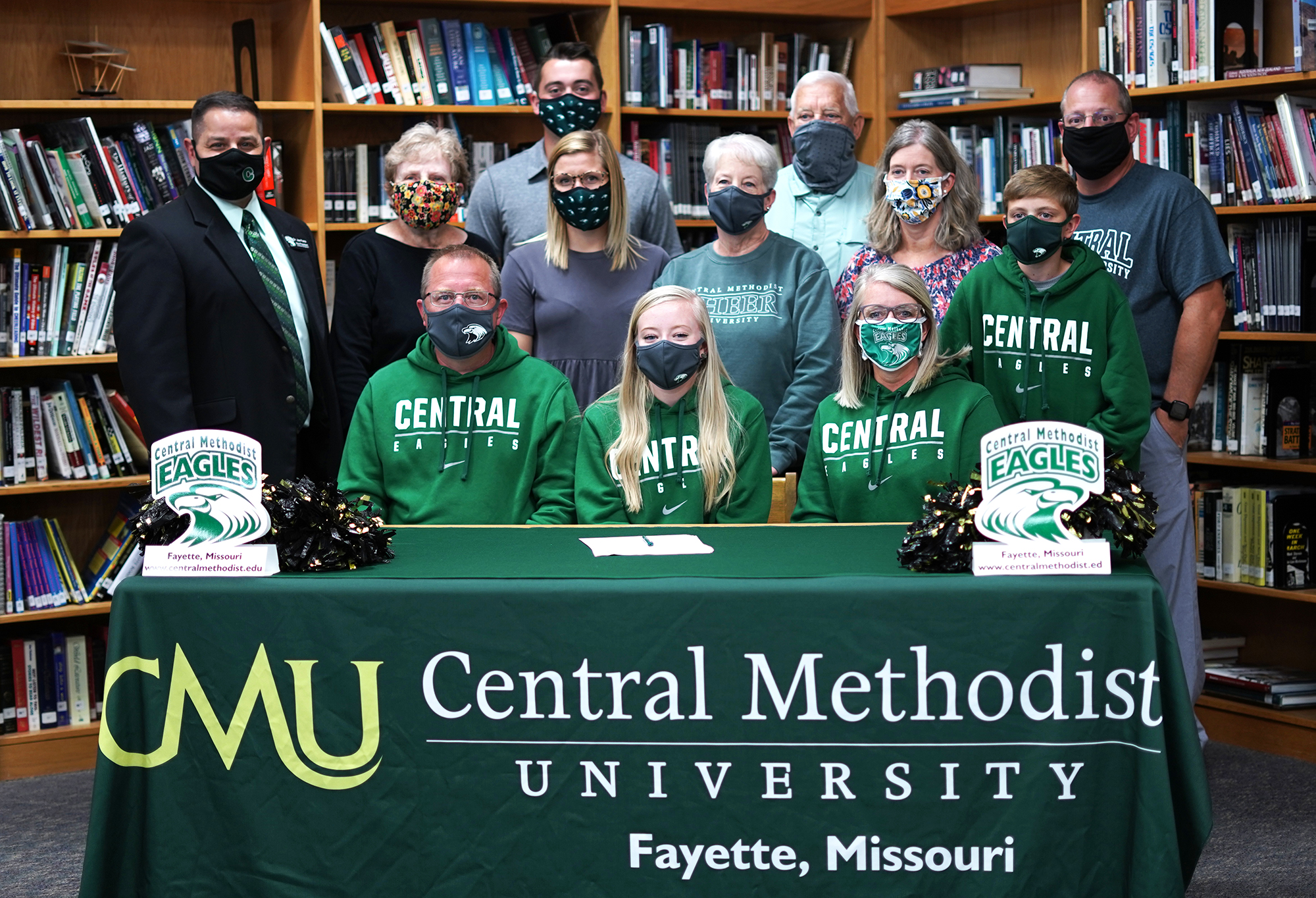 One of Central Methodist University's biggest legacy families is adding one more to the list. Virginia Claire Alexander has announced she will be attending CMU next fall.
The Fayette High School senior has earned a top academic scholarship and will study biology and be a cheerleader. Her parents are Rick '03 and Shelby '97 Alexander.
"We've been recruiting her since she was a freshman in high school," said Dr. Joe Parisi, vice president for enrollment management. "VC has been extremely sought after because of her top academics and her cheer background."
CMU President Roger Drake said that legacy families such as the Alexanders are "incredibly important and a part of Central's fabric. They help create our family spirit and strengthen the lifelong love of the institution held by our alumni."
VC's father is a civic leader in Fayette, and her mother serves on the CMU board of trustees. Her grandfather, Fred Alexander '58, is a farmer and developer and the longest serving Central Methodist board member ever, and grandmother Barbara an alumna from 1956. Others to come through Central include cousins, aunts, great aunts, great-great aunts and her great grandfather.
Fayette High School hosted VC's Central Methodist signing ceremony on Friday.