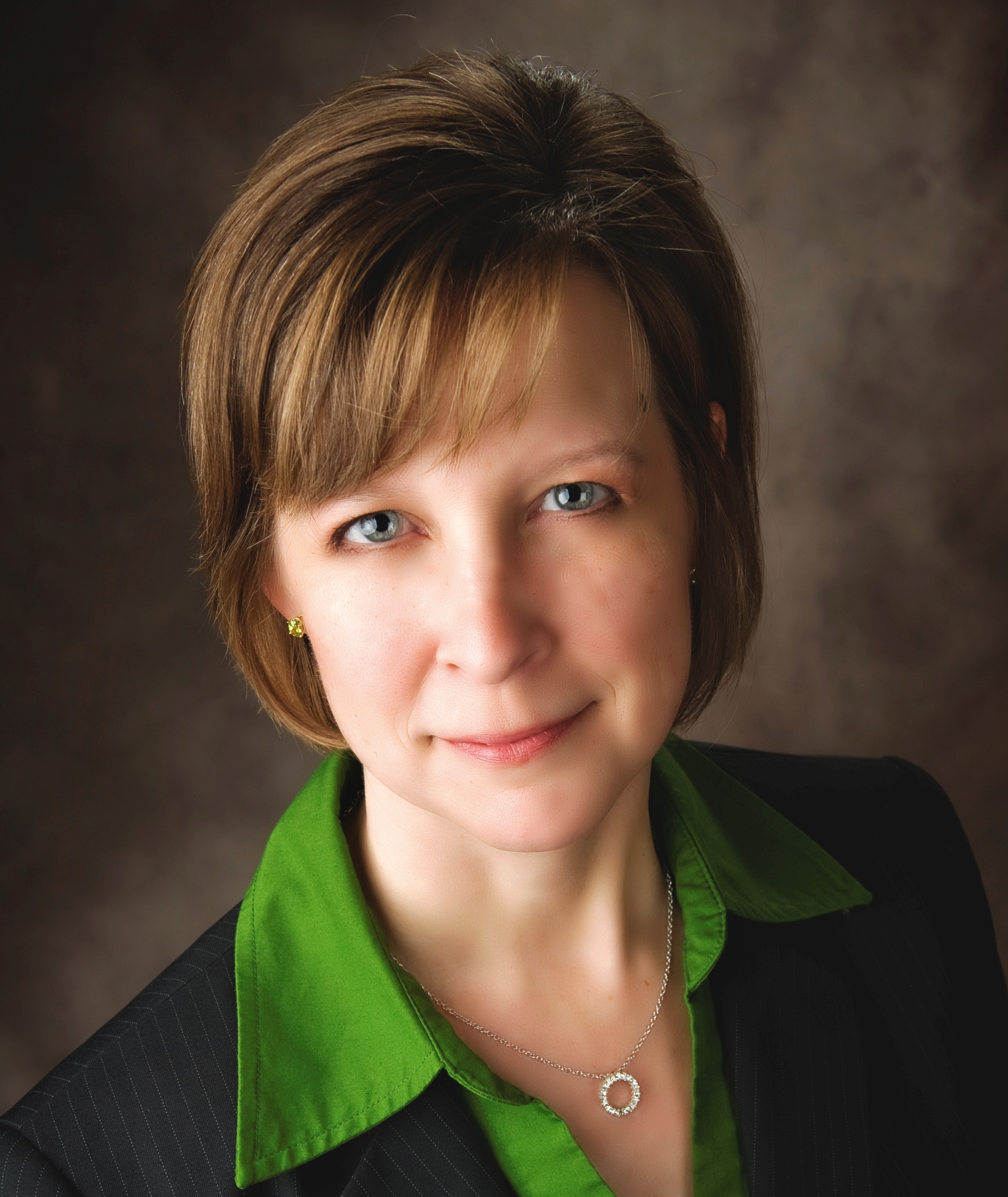 Dr. Dori Waggoner, '92, says she was surprised to learn that she had been selected as the 2020 recipient of the Carolyn and Tad Perry Fellow Award at Central Methodist University. The fine arts division chair and professor of music just completed her 10th year as a Central professor and sees herself as more of a team player than a standout.
"We have so many strong faculty that are really invested in education on campus," Waggoner said. "I don't know that I do anything that is significantly different or stronger than many of my colleagues. I was surprised, very flattered, very honored."
Her dedication to the success and well-being of her students, however, has not gone overlooked by anyone, from her freshman students to the university provost.
"Dr. Waggoner has worked tirelessly this summer to support her undergraduate and graduate students [as they] continue to stay engaged and meet their educational goals," said Dr. Rita Gulstad, CMU Provost.
While Waggoner's work in that regard has certainly had to change in light of the COVID-19 pandemic, her tireless commitment to helping students meet their academic goals is nothing new. She's known she wanted to be a band director ever since eighth grade, when another current CMU faculty member was her teacher.
"Skip Vandelicht was my middle school band director, and after being part of such a successful program and enjoying making music so much, I just decided, 'that's what I want to be when I grow up,'" she said.
And so she did. Waggoner went on to attend Central Methodist and receive an undergraduate degree in music education, then became a middle and high school band director herself. She enjoyed the job – especially when she was able to bring her students to CMU for Band Day and Music Fest – but eventually felt the call to higher education.
"It came to a point when I was ready for a different challenge," she said.
After earning her doctorate, Waggoner's first teaching job was at Kansas State University, a four-hour drive from where the rest of her family still resided in Fayette. She taught there for a year, commuting between the two states and living four days a week in an apartment, before a position opened up at Central. She applied and got the job, cutting the length of her commute from four hours to four minutes – "and that's if I have to stop and wait for traffic as I cross Highway 5."
It wasn't just Central's proximity to her loved ones that made returning to her alma mater such a welcome experience, though. Waggoner cites the music education program's long history of excellence as something that both prepared her to be successful as a teacher and something she's proud to help carry on as a member of the faculty herself.
"I think one of the things that I bring to the table is keeping a strong sense of collaboration, a strong sense of teamwork, in the department. At a lot of universities, you can look at their music department and it's pretty fractured because there's some sort of perceived competition," Waggoner said. "And that's just not the way we do things at Central. We work really hard to work together, because every student interacts with all of the different spheres. We try to have an environment where it's not about the professor and the wonderful things they're doing, it's about the students and how the professors can help the students move to the next step in their life. That has been the tradition for many, many years, and I'm just trying to continue that philosophy."
In her role specifically as a professor of music theory and the freshman survival skills courses, she notes that studying music can help students in crucial ways.
"I am most interested in helping students develop their critical thinking and problem-solving skills, and music is my tool to do that," Waggoner said. "I wholeheartedly believe that music is an important part of our lives and is worth our time and investment for study. But my number one goal is to help young people unlock their ability to think, to thrive, and to be successful."
That commitment to students' individual success is shared by the entire staff of the Conservatory, where Waggoner says faculty members have the privilege of being able to teach students both in the private lesson setting and the larger classroom setting.
"We get to know our students very well," said Waggoner, who likened the music faculty's relationships with their students to that of the coach/player relationship in sports. "We do so many things together with all of our performances. We're with the students in the evenings and on the weekends and in that time before and after concerts and recitals. Those are wonderful opportunities to get to know them as individuals and learn about their dreams."
Waggoner is confident that the faculty will be able to continue that tradition of connecting on a personal level with students, even while social distancing measures and other aspects of life at CMU will be different this fall. She and the other fine arts professors have been working hard all summer to not only prepare themselves for being able to teach in different ways, but also preparing students to accept that things aren't going to look the way they always have.
Under Waggoner's leadership, they've sent around an iBook outlining how the semester is expected to go and held Zoom meetings where students could ask questions and discuss different topics. They've planned little adaptations and big changes. They've done all they can to try to reassure students that the special experience that is a music education at Central isn't going anywhere.
"We're still going to make music together. We're still going to have fun together. We're still going to have Chicken Strip Friday," Waggoner said, citing a favorite weekly tradition among the students. "Some things just have to be different. We will still make music, we will just do it differently."
The Carolyn and Tad Perry Fellow Award goes annually to a faculty member who has demonstrated a genuine commitment to student experiences, growth, and achievement beyond normal teaching and mentoring engagement.