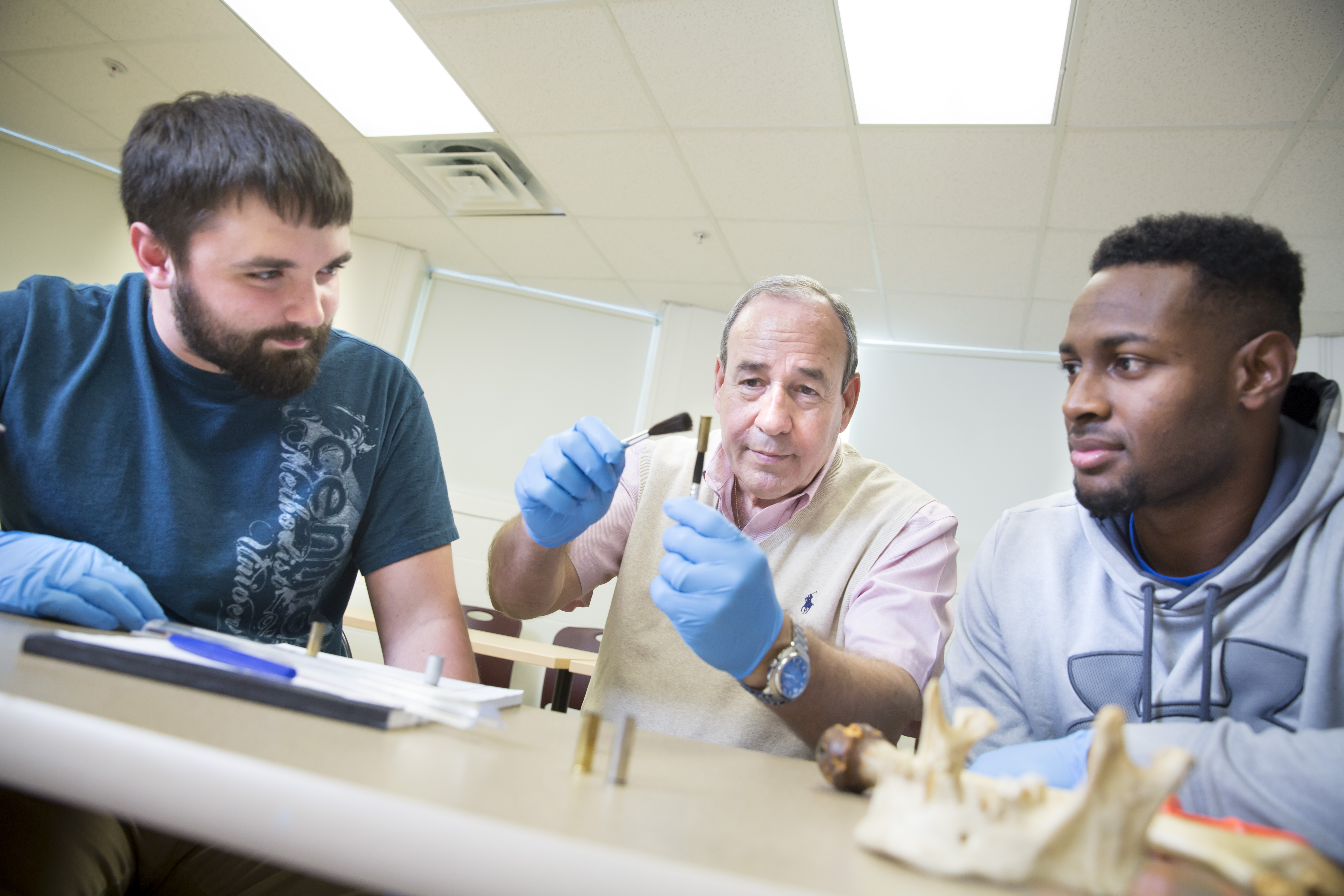 Central Methodist University's assistant professor of criminal justice, Marco Tapia, has been voted one of three winners of this year's Gold Chalk Award. This marks Tapia's first win of the award, which is presented annually by the CMU chapter of Omicron Delta Kappa.
A full-time faculty member since fall 2017, Tapia says he's won awards before but especially appreciates winning this one because it was student-voted.
"Being recognized by your peers is one thing, I think that's pretty awesome, but being recognized as being a little bit above average, especially by the students, is phenomenal in my opinion," said Tapia. "That means more to me than anything."
Tapia also says he is looking forward to getting back into the classroom this fall, where he thrives.
"I enjoy that face-to-face interaction with the students. I love the banter, I love the conversation," he said. "I'm ready to get back in the classroom and get back to business, to bring things back to the best form of normal that we can possibly get to."
The Gold Chalk Award, previously the Harold Momberg Award, is awarded annually by Omicron Delta Kappa Central Methodist Circle, CMU's chapter of the national leadership society.