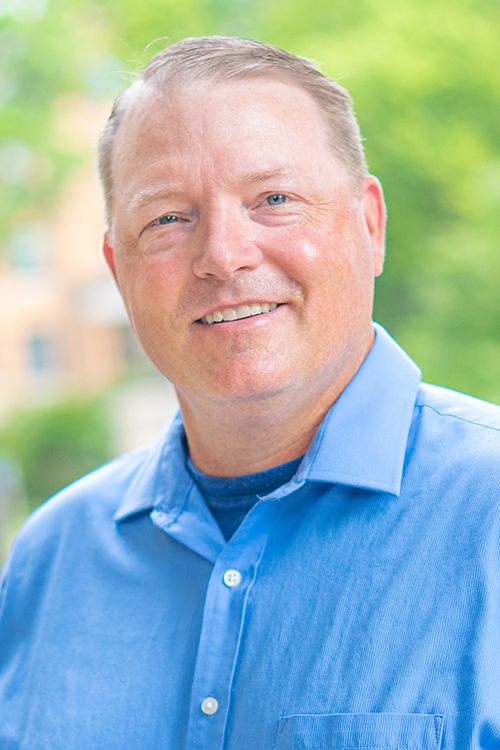 Central Methodist University's new PTA Director of Clinical Education has both the experience and the enthusiasm to help shape the next generation of physical therapy assistants at CMU. After being hired this spring, Joshua Nickell will take over in his new role as the fall 2020 semester begins.
Born and raised in Beatrice, Neb., Nickell earned his undergraduate degree from the University of Nebraska-Lincoln. He later pursued and received an associate of applied science degree as a PTA from what is now State Technical College of Missouri.
Since earning his PTA degree, Nickell worked for eight years providing therapy services in a skilled nursing facility.
"My past work experience in a clinical setting often allowed me to train PTA students," Nickell said. "I am extremely excited to be able to transition to this position, which will allow me to assist in shaping the career paths of many future therapists."
Nickel, whose past work experience also includes 12 years working in and directing employment and training service programs, will be responsible for overseeing clinical coordination and placement of students in clinical settings for educational purposes. He is also slated to teach Essential Skills for the PTA and Pathophysiology for the PTA this fall.
Outside of work, Nickell lives in Columbia with his wife, Angie, their two sons, AJ and Evan, and two dogs.
"We enjoy traveling and vacations," he said of his hobbies. "I spend many hours coaching my oldest son's summer travel baseball team."
An avid Nebraska Cornhusker football fan, Nickell said he also enjoys outdoor activities such as hiking, fishing, and upland game hunting.