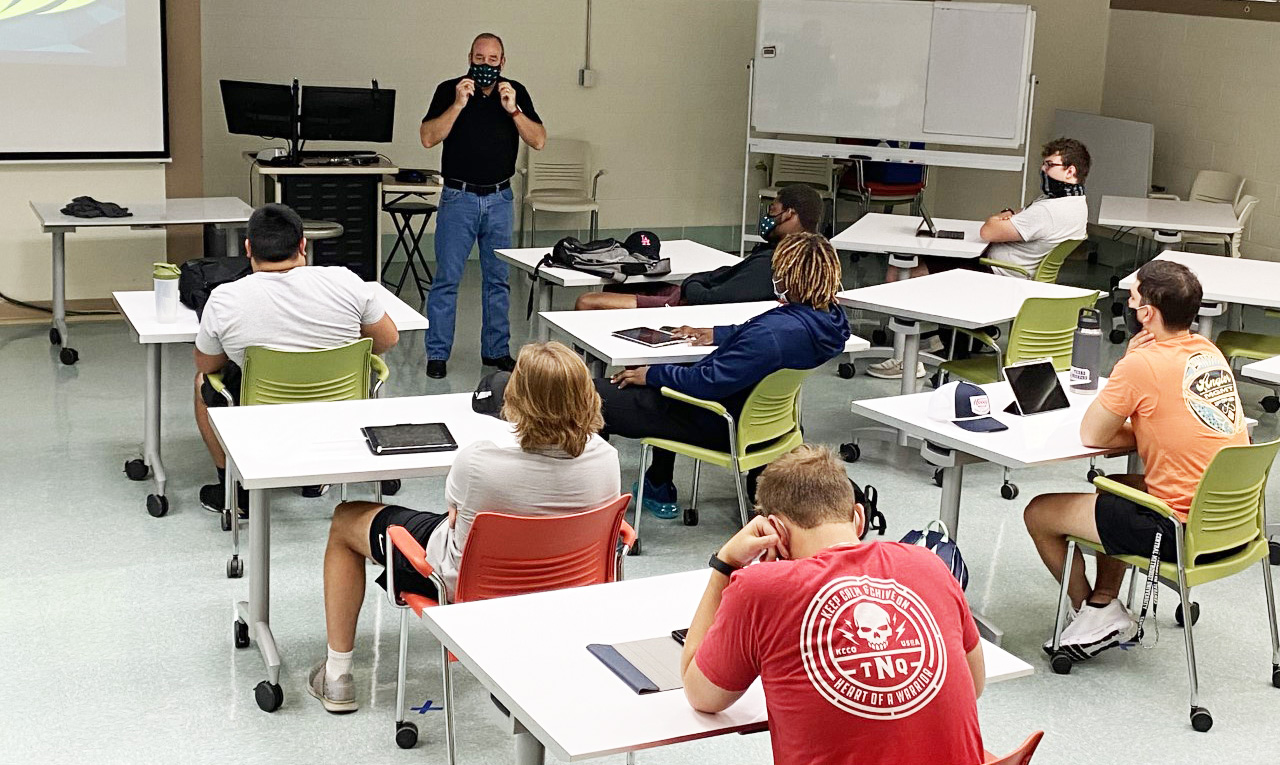 Central Methodist University students and faculty have returned to campus for the 2020 fall semester, with the first official day of classes on Tuesday, August 18.
Today marks the first time that students have been on campus for classes since the spring semester was forced to end online due to COVID-19.
Some aspects of classes will be different this year as the university adapts to the pandemic and the need to safeguard student health, including additional course sections, reduced class sizes, and simultaneous in-seat and online learning.
Find out more about Central's safety and health changes
here
.