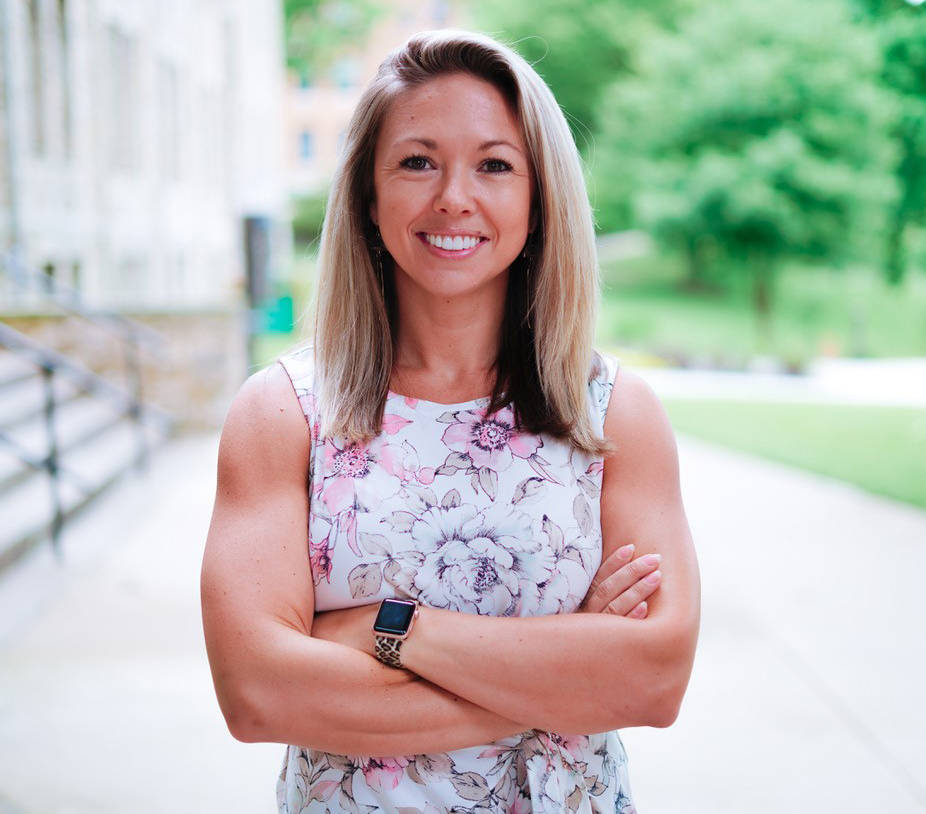 Central Methodist University alumna Mackenzie Wells is returning to her alma mater as the administrative assistant to the Vice President of Enrollment Management. Wells, who graduated in 2010 with degrees in psychology and criminal justice, began her new job on July 1.
"I'm excited to get to work in the college atmosphere," said Wells, adding that she is looking forward to getting involved in "any way I can help out, help students."
Dr. Joe Parisi, vice president for enrollment management, is equally excited to add Wells to the staff.
"We are very happy to have Mackenzie on this team," he said. "We are on the verge of making history and she will be a great addition to our workforce."
In her new role, Wells's responsibilities include assisting financial aid counselors in the compilation of students records and documentation for financial aid packaging, as well as completing student verification.
Before joining the Central staff, Wells worked as an executive assistant to the owners of Midway USA, an online retail company specializing in hunting and outdoor-related products. Additionally, she has taught fitness classes on the Fayette square for six years, recently extending the business to online classes. She now has more than 250 students participating online.
Aside from her own experience at Central, Wells and her family have strong ties to the Fayette community. Her husband, Dakota, is a native of the area, and all three of her kids -- Benjamin (15), Maddox (14), and Timber (7) -- attend Fayette schools.
"My life outside of work is family and fitness," she said, "and anywhere water is."