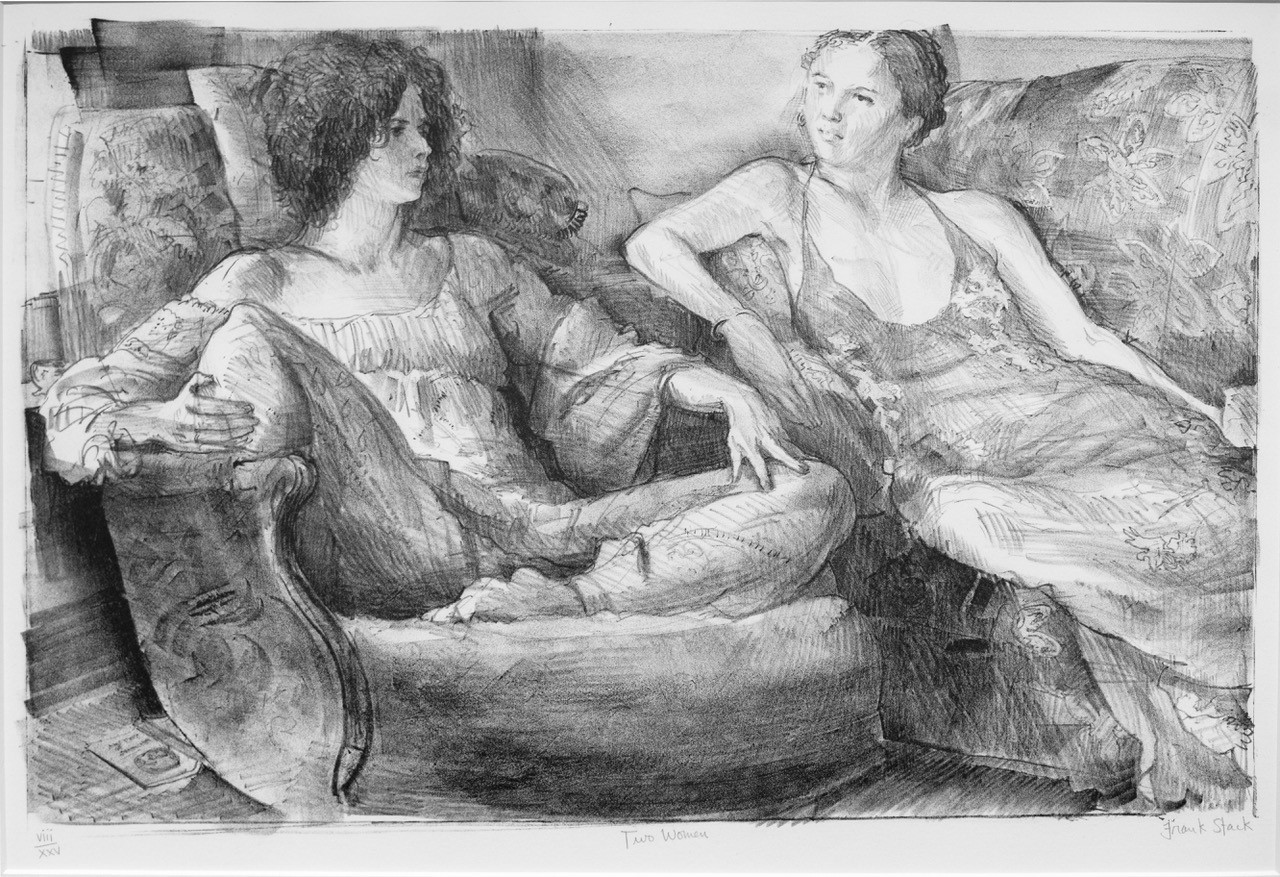 The Ashby-Hodge Gallery of American Art will reopen to the public on July 19 after several months of hiatus due to the COVID-19 pandemic. The newest show, entitled The Old and the New, is scheduled to run from July 19 to October 11. The Gallery is located in Classic Hall on the campus of Central Methodist University.
With three galleries full of impressive works of art, there is sure to be something for everyone who visits. Gallery 1 will host works from the gallery's permanent collection of Associated American Artists, while Gallery 2 will feature Salvador Dali pieces from the Ashby-Hodge permanent collection and others on loan.
Gallery 3 will include 35 watercolor and mixed-media paintings by Missouri artist Richard Dutton. Dutton's work includes both figurative and abstract pieces, and he often employs the plein air style of painting, in which the artist paints outdoors.
"I've painted all my life and I really enjoy it. It's been quite an experience," he said. "And there's a lot of that in this exhibit because there are plein air paintings from places I've visited, and it kind of shows my life experience. I think sometimes that's what paintings are all about."
As a fan of the Impressionist painters, Dutton's work and methods are heavily inspired by the rule-violating ways of the artists who came before him.
"What they did for art, going out in the field and painting, just having a good time doing artwork," Dutton said, is something he admires about the Impressionists. But he does have one rule that he tries to follow with each work: "Be honest about what you're doing."
A lifelong artist and educator, Dutton says he is happy his work will be part of the Gallery's first show since closing for the pandemic.
"I'm very excited that this will be one of the first exhibits open," he said, noting that the show had been scheduled to open in the spring before CMU was forced to close its campus to visitors. "Hopefully some people will get to go outside and come to an exhibit like this and enjoy it, and that might be a very good day for them."
In addition to the Ashby-Hodge Gallery, Dutton's work has been displayed throughout the Midwest in galleries and exhibitions. In recent years, he has also been included in an exhibit in China and was scheduled to be included in one in Barcelona, Spain this spring. The Barcelona exhibition was unfortunately canceled, however.
"Those were all shipped over there, framed and everything like that, and the exhibit never opened," Dutton said. "So that's a very unusual situation, but that's something that's happened all over."
In addition to painting, Dutton also enjoys traveling with his wife, Karen. In light of the pandemic, their travels have been delayed, but he hopes they can soon follow through on plans to travel back to Europe.
"Every place I go, I try to paint something," he said.
Dutton's work, along with the other two gallery shows, will be available for viewing from 1:30 to 4:30 p.m., July 19 to October 11, every Sunday, Tuesday, Wednesday, and Thursday. Social distancing will be practiced in the Gallery, and guests are required to wear face coverings or masks.
For more information or to schedule a visit, contact curator Denise Haskamp at 660-248-6304 or dhaskamp@centralmethodist.edu.