Central Methodist University senior Emily Musil recently received approval for a grant by the Howard County Shelter Services Board (HCSSB) after submitting an application for a Sensory Pathways project. Musil's project, in addition to being necessary for her major, will benefit young students at Fayette's Daly Elementary School.
Musil, an OTA (Occupational Therapy Assistant) major from Olathe, Kan., who will graduate in December, will use the grant money received to purchase "sensory pathways" for the school. The pathways consist of adhesive vinyl shapes that can be placed along hallways and floors to serve as an outlet for children to release excess energy.
"Young children are full of energy and without a sufficient way to let it out and process that energy, their productive learning at school decreases," said Musil, whose proposal focused on the benefits of sensory play for elementary school students and was sponsored by the Howard County Health and Wellness Council (HCHWC).
Aside from the release of excess energy, sensory play can also help develop children's motor skills, balance, hand-eye coordination, spatial awareness, and imagination. Research supports that movement-based activities improve youths' physical and mental health, learning, executive functioning, memory, on-task behavior, and academic performance.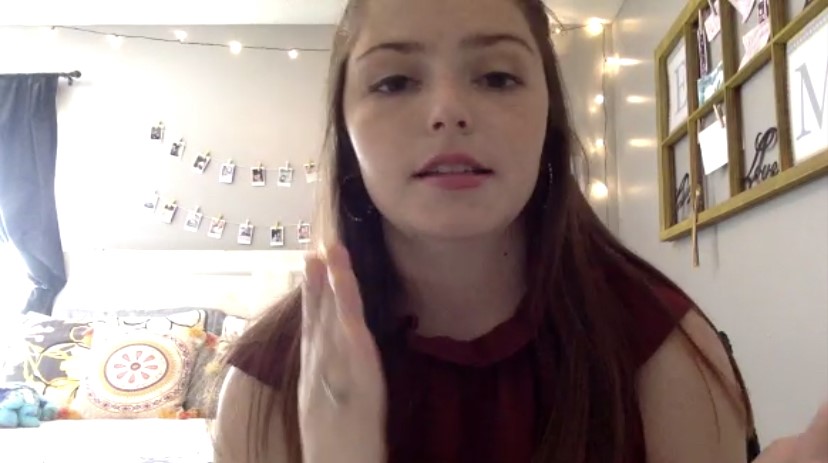 The grant, which was approved in the amount of $2,029.95, will allow Musil and Daly principal Cheri Huster to place sets of pathways in the school and purchase extra vinyl for possible future repairs. The installation, Musil reported in a Zoom presentation on May 8, would likely take no more than a day for a small group of volunteers from the school.
The sensory pathways project, Musil believes, will benefit not only the students at Daly, but the teachers and the broader Fayette community as well, which serves the HCHWC's mission of promoting physical, emotional, and spiritual health in the community and the HCSSB's mission to support opportunities and choices for Howard County residents with developmental disabilities and their families.
"We are very proud of Emily's hard work and her endeavors to support the Fayette community," said Rebbecca Fenton, director of the OTA program at Central.
The mission of the CMU OTA program is to help students understand the importance of both leadership and service in the communities where they learn, live, and work.