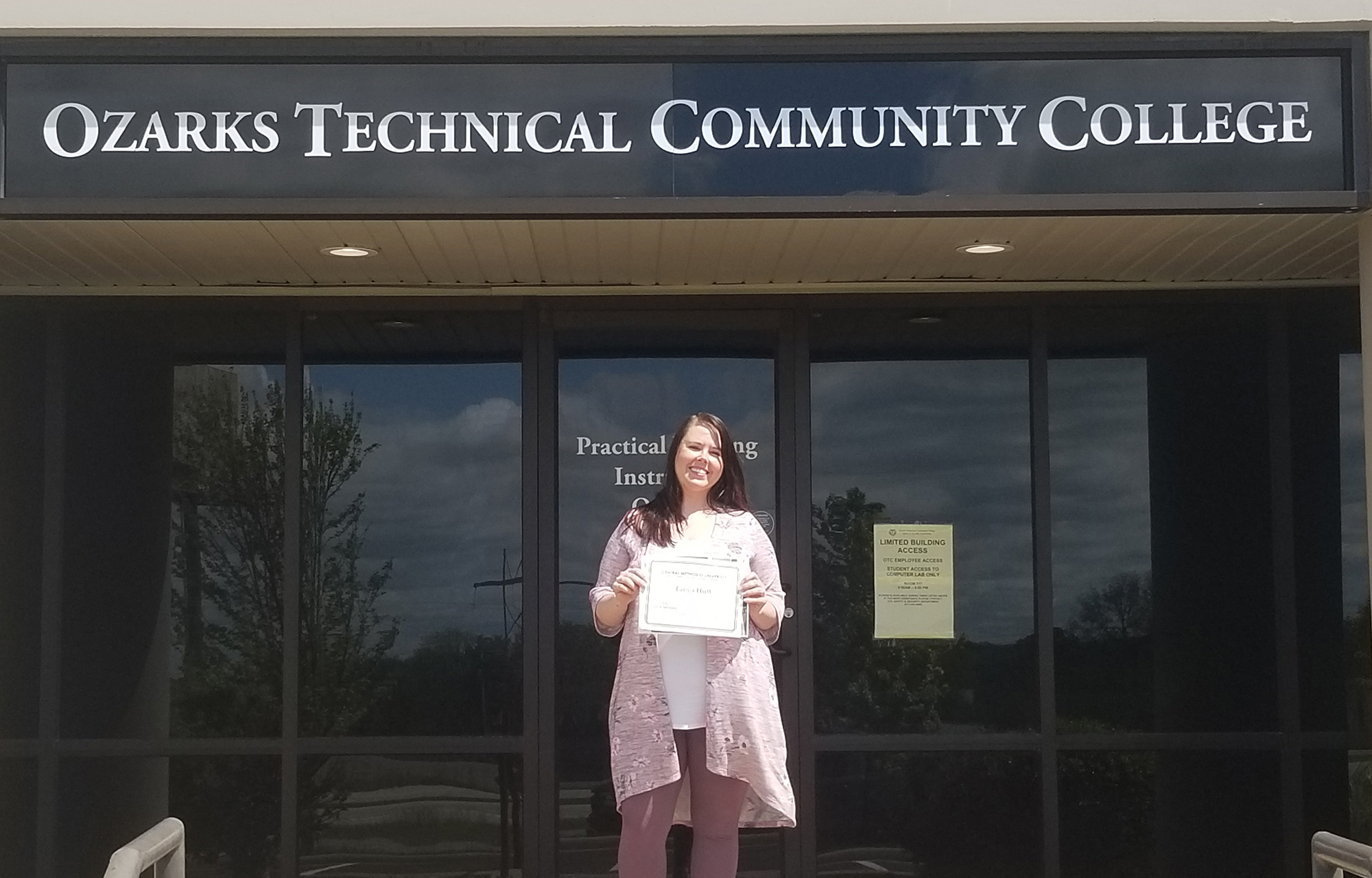 Tanya Huff, of Osage Beach, recently became the first 2020 recipient of Central Methodist University's Gulstad Achievement Scholarship for Ozark Technical Community College students.
The scholarship honors excellence by supporting outstanding Missouri community college graduates who transfer to and complete their bachelor's degrees at CMU. The university will award up to five $1,000 scholarships to OTC students who transfer to the CMU College of Graduate and Extended Studies (CGES), including online.
To be eligible, applicants must have earned an associate degree at OTC and have a 2.75 or higher grade point average. They must also enroll full-time as a CGES student in the fall or spring.
Huff, who became a member of the Phi Theta Kappa Honor Society while enrolled at OTC, plans to complete a bachelor's degree in psychology from CMU. She previously spent time working at Missouri Ozarks Community Action Head Start and continues to volunteer there when time allows.
For more information about CMU, its College of Graduate and Extended Studies (CGES), or the Gulstad Achievement Award, contact Aimee Sage, director of CGES Admissions, at 660-248-6651 or asage@centralmethodist.edu.